Let's be honest: it's pretty damn rare to find a restaurant that satisfies a craving for a variety of cuisines and flavours. What's even more rare is to find an establishment that does global cuisine well. Rest assured, Candela is here to happily satisfy those cravings. This small-plate-centric dining destination in Calgary's Mission neighbourhood opened its doors in the early fall of 2012 and has since been serving stellar small plates with an equally global-themed interior to match.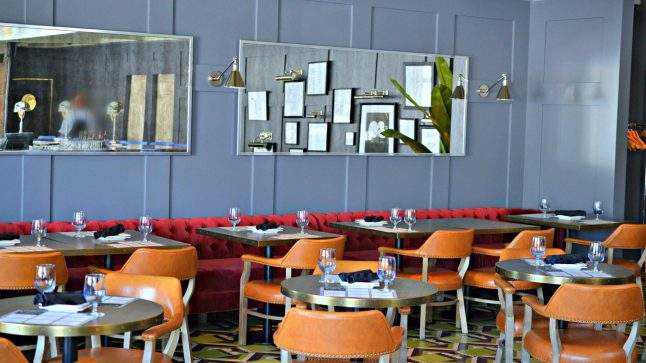 After running the successful fine-dining restaurant, Alloy, for several years, owner Uri Heilik and his executive chef, Rogelio Herrera decided to try something a little different and opened Candela.
"It was an idea that we had for a long time. We wanted a place that was going to be fun and with great food. A little bit less formal," says Herrera.
"We said, 'You know what? Alloy can be the big sister: sophisticated, went to university early and became a doctor,'" jokes Heilik. "With Candela, we wanted it to be the 'younger sister' that had a little bit more fun, be crazy, wear the cool colours and enjoy everything."
Even their neon sign mounted above the front doors — designed by popular graffiti artist, David Brunning — boasts a unique character.
The design of this hip, casual restaurant really is nothing short of breathtaking. Lively blue, (dare I say sexy?) studded leather seats line the central bar where its liquid chefs shake and stir up signature cocktails like the popular Passionfruit Collins or Whiskey Tears, a mix of Pernod and whiskey with pressed cardamom, maple syrup, ginger, topped with dandelion and burdock tonic.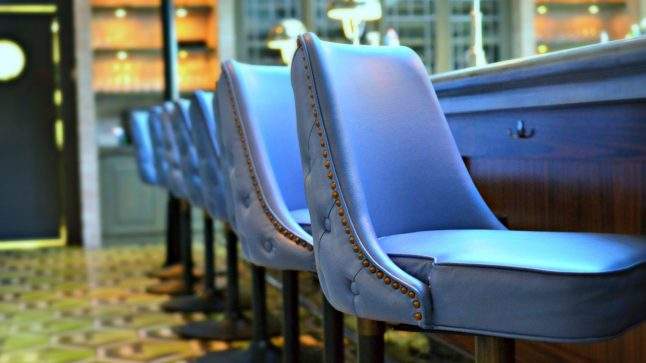 During the day, sun beams through Candela's central, peaked sunroof and the front floor-to-ceiling windows facing 4th Street. By night, the ambient lighting from metallic wall lamps around the room make for a comfortable, slightly romantic feel. Custom, hand-painted Moroccan tiles grace the floor. The bright green, white and brown pattern immediately catches your eye when you walk in the door.
"It's a conversation piece," explains Heilik. "It's kind of like that piece of [a person's] outfit that people are going to comment on. You may love it, you may not. But, you're definitely going to talk about it!"
Well, if there is someone out there who doesn't actually love these tiles, I certainly haven't met them yet.
"The interior ties in with all of the global elements of the menu, as well," points out Herrera. "When you see something and say: 'Oh, that reminds me of Southern Spain!' or 'It reminds me of Morocco.' Whatever it brings your mind to. The room ties in with what we do in the kitchen."
When it comes to the menu, chef Herrera pulls inspiration and flavours from across the globe: "We feed from each other [in the kitchen]. From the cooks, our travels, we keep going places and discovering things. That's how we get inspired."
Diners can choose between about 40 dishes, split into seven small menus, ranging from grilled shrimp tacos with pico de gallo and lime crema or crispy chicken lollipops with shaved fennel salad to comforting plates like the rich lobster risotto and short rib pad Thai.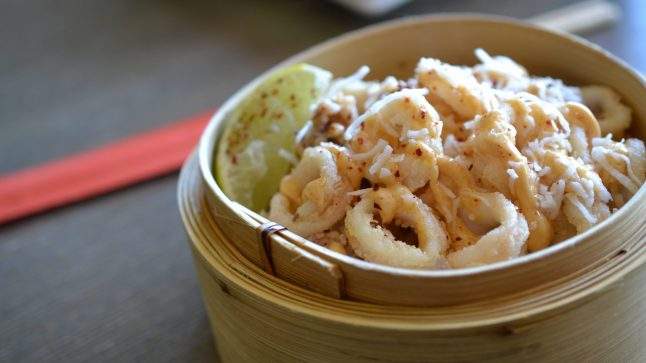 "I guess you could categorize the food here as 'fusion', but we don't really call it that," explains Heilik. "It's all about the places that we have travelled to. These are all flavours that we discovered and wanted to bring back to Calgary."
Although the menu stays inspired and fresh throughout the seasons, Herrera's Ahi tuna sashimi with watermelon, lime and aji amarillo and the crispy calamari with ancho chili aioli and lime salt (both patron favourites), will always be mainstays. Moving into the fall, Candela's menu will see an evolution to include more comforting dishes like Moroccan-spiced lamb shank, lobster risotto or chorizo sausage with a grape mustard sauce.
With the culinary world evolving and shifting dynamics year after year, it's hard to not get caught up in "what's cool next". Yet, Heilik and Herrara are determined to stay timeless.
"We don't really follow trends," Herrera says passionately. "We follow our hearts."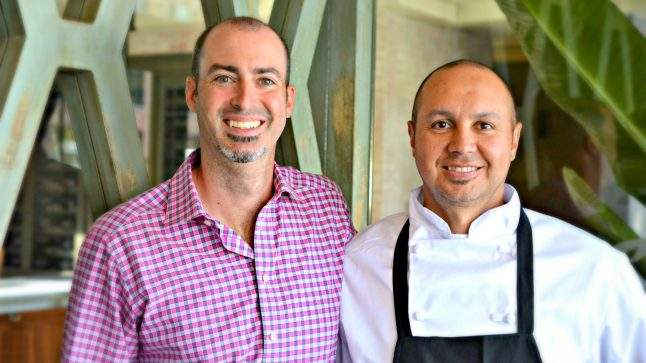 (1919 4 St SW, Calgary, 403-719-0049, @candelacalgary)