Blame it on White Claw, but North America just can't seem to get enough of ready-to-drink beverages. It's a trend that's inspiring local distilleries to get creative and develop their own refreshing low-calorie canned drinks. This month, Calgary's Burwood Distillery did just that and debuted a new lineup of crushable cocktails.
And as far as Alberta-made canned cocktails go, these are some of the best on the market right now.
The Burwood Spirits & Soda series boasts three flavour combinations: grape, lemon and vodka; strawberry, cucumber and honey spirit; and raspberry, basil and honey spirit. If you're debating which one to try first, I'd say go for the grape and lemon creation, as there's not many flavour options similar to that in the RTD cocktail realm.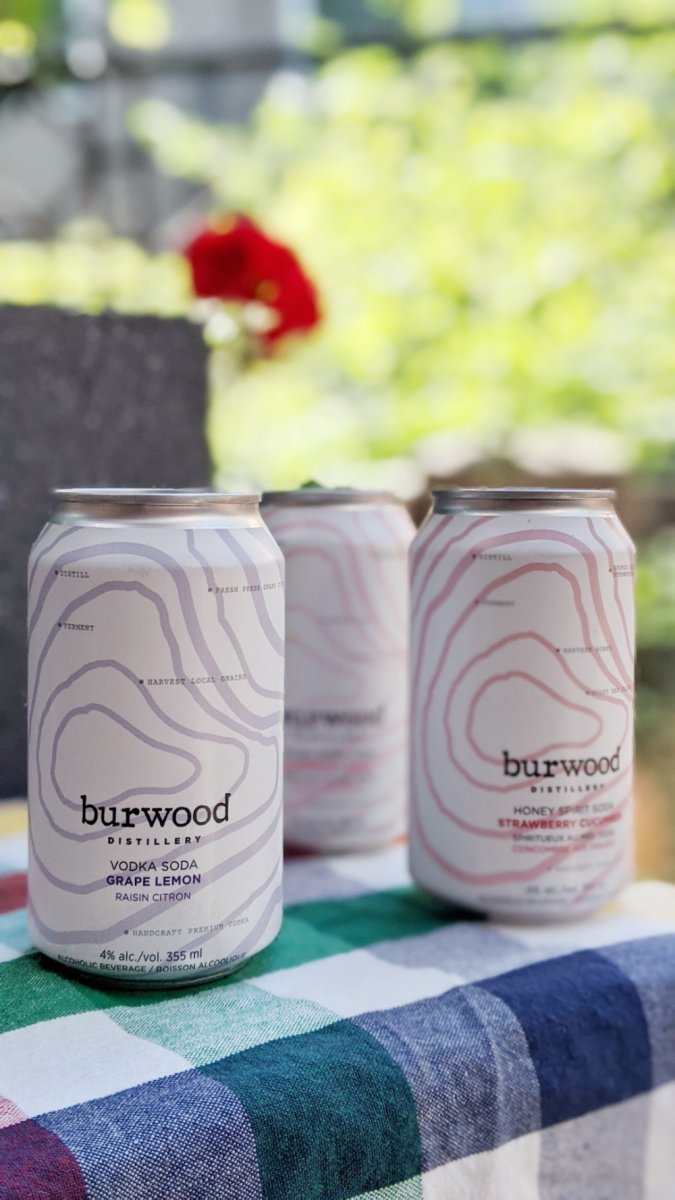 The 355-mL drinks are sold in packs of six and are available at select liquor stores, at Burwood Distillery, and through their online shop.
With all of these new offerings coming to the market, it makes me wonder if we should do God's work and have a comprehensive taste test of Canadian-made RTD cocktails. What do you think?