The ever-bustling liquor category of canned cocktails is becoming more and more localized by the month, and the latest Canadian RTD line is being made right here in Alberta.
Highlight is a new ready-to-drink brand from cocktail company ByHendo (owned by Park Distillery's former head distiller Matthew Hendriks) that takes things a step beyond the typical flavoured canned cocktail by incorporating real fruit juice, herbs and citrus.
Its debut line offers three different vodka cocktail flavours, Strawberry, Pineapple and Passionfruit. Lightly carbonated (and quite crushable), the the RTDs boast a 5.8% ABV, notably higher than RTDs like White Claw (5% ABV).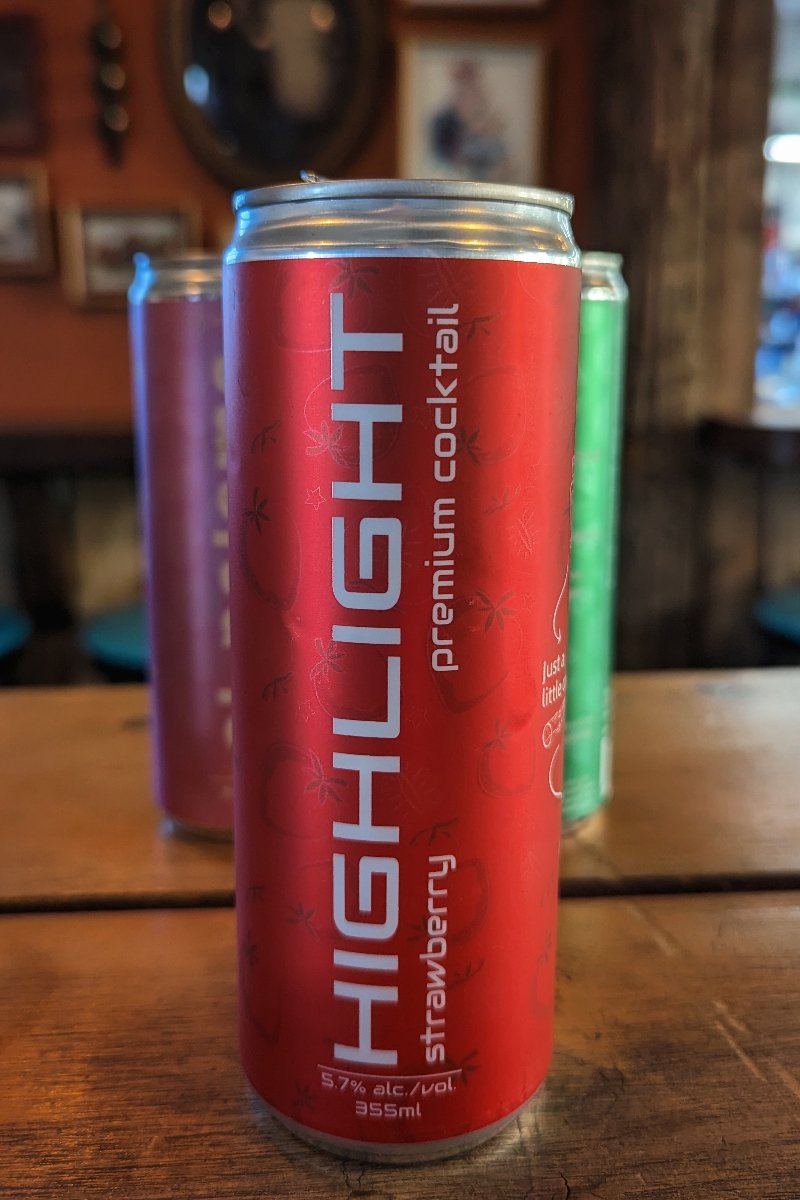 My personal favourite of the bunch is the Highlight Strawberry. Made with a combination of strawberry puree, mint and lemon, it's essentially summer in a can. I highly recommend giving it a try.
Highlight RTDs are available in 355 mL can six-packs at select liquor stores across Alberta.