Don't call it a comeback, Calgary. Call it an evolution! It's with much buzz that restaurateur Jon Truch's latest venture Tubby's will open its doors in Calgary tomorrow at 4 p.m.
The new iteration of the much-loved Tubby Dog is located at 1210 8 St SW (many will know this space on the corner of 12th Avenue and 8th Street S.W. as it was formerly inhabitied by Starbucks) and promises to be laid-back destination for Calgarians seeking casual eats, simple drinks, and fun times.
There still isn't much additional information to go on, but a handful food and drink photos shared with today's press release offer some tidbits of what to expect. The menu will be concise, with items serving as accompanients for beer and cocktails.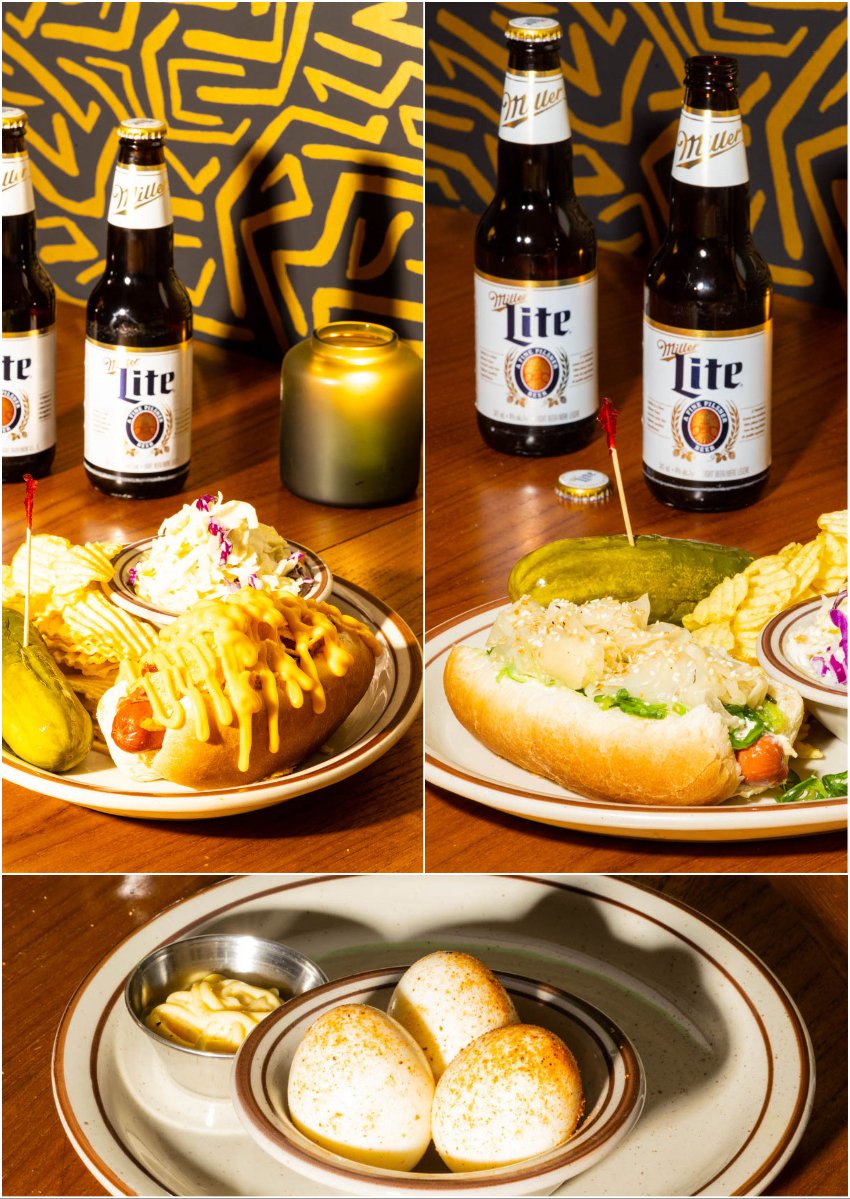 The most important to know (and rejoice over) is that at least two famous hot dog creations from Truch's original Tubby Dog eatery will grace the menu here at Tubby's.
First, there's the Sumo Dog (kewpie mayo, wasabi, ginger, seaweed) and the iconic A-Bomb (bacon, cheese sauce, ketchup and mustard, topped with crushed potato chips). In addition that, there will also be a Chicago-style hot dog and pickled eggs available for one's snacking needs.
Tubby's is located at Suite 100A-1210 8 St SW and following its official opening on March 1 it will be open seven days a week from 4 p.m. (3p.m. on Fridays) to 2 a.m. For further updates and for more food and drink menu details, follow Tubby's on Instagram: @drinktubbys.