It's very rare (read: hardly ever) that a Canadian gets nominated for the prestigious James Beard Foundation Awards. And when they do, it's likely he or she is based in America and just happened to be of Canadian descent. Well, that is not the case for culinary-focused filmmaker, Edmonton's Kevin Kossowan, who just received a joyous nod from the James Beard Foundation for season three of his Alberta-based web series, From The Wild, which is shortlisted for a 2018 James Beard Award.
The awards first began in 1990 and in addition to standard categories like cookbooks, best chefs and restaurant design; it has also added a multitude of new categories over the years, including one for podcasts, as well as the category Kossowan's series is nominated in: Video webcast, on Location. His innovative series highlights Canadian regional cuisine in the most rugged way by exploring what the country's landscapes offer, all approached from a hunting/foraging angle with chefs in tow. Edmonton chefs like Roger Létourneau (Clementine), Blair Lebsack (RGE RD) and Calgary's Connie DeSousa are a few of the culinary professionals who make appearances in the nominated season.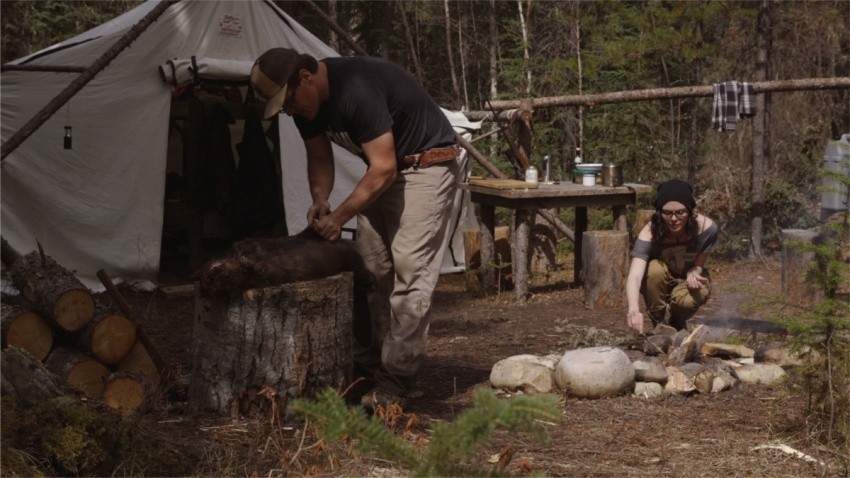 The talented filmmaker is up against the popular First We Feast YouTube Channel for its Food Grails series as well as the heavyweight Bon Appétit with Working 24 Hours at... which stars the magazine's American restaurant expert, Andrew Knowlton. Regardless of the outcome, Kossowan, who is considered one of the most involved and active members of Edmonton's culinary community, is simply happy with the nod and the support he's received from Canadians across the country.
"It's been a staggering couple of days. The outpouring of love from the food community has been overwhelming, and I'm so grateful," says Kossowan. "From The Wild is a highly personal project that's deeply connected to my food philosophy and my life, so to have it acknowledged ever, by anybody, is appreciated. The fact that it's [been acknowledged by the] James Beard Foundation is still a little hard to process."
"Our flights are booked to New York, but I truly feel like we've already won, and it truly feels like a community win; everybody involved in the project and our broader food community are all so excited," says the filmmaker on his plans to attend the official 2018 Media Awards ceremony, which will take place on Friday, April 27, at Pier Sixty at Chelsea Piers, with tickets going on sale Wednesday, March 21 (if you feel like making an impromptu trip down to NYC to cheer the Edmontonian on).
With Kossowan's fourth season currently in post-production (season four film still of a creation by chef Aman Dosanj pictured below), you have plenty of time to catch up on the first three season of From The Wild on Vimeo On Demand.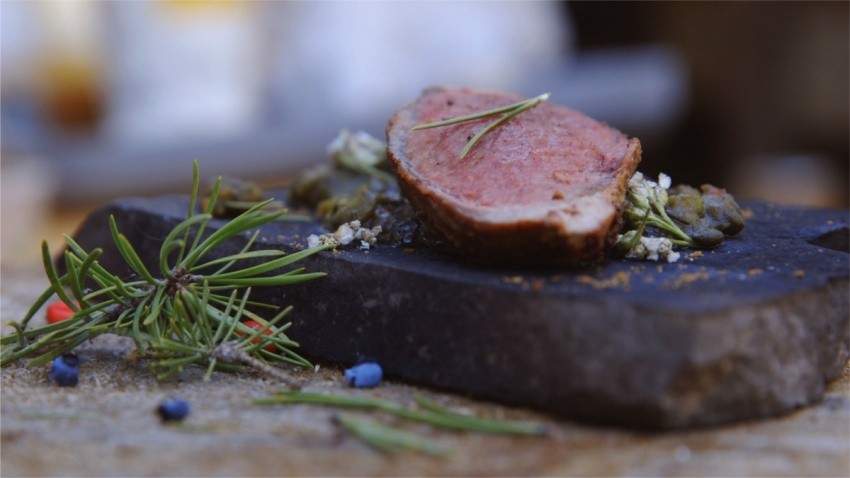 It was also fantastic to see that out of everyone nominated (excluding restaurants and bars), almost half of them are women, which is about a 30 per cent increase over the 2017 nominations. And an especially unexpected nomination has also been given to recently crowned RuPaul's Drag Race: All Stars winner, Trixie Mattel, under the humour category (it seems safe to assume this is the first time a drag queen's ever been nominated) for her "cooking" video with GQ.
Watch the trailer for 'From The Wild' season three