Though we'll have to wait almost a year for a new Top Chef Canada season to air on Food Network Canada, eager chefs will be happy to know that the search is on to find competitors for the show's ninth season.
To apply for the show, chefs living in Canada must be a minimum of 19 years old, submit an introduction video and fill out this extensive application.
Resident judge Mijune Pak says she is thrilled that the series has been greenlit for a ninth season–which is her fourth as a resident judge since the show's reboot in 2017–and is eager to see the culinary talent that Insight Productions casts as competitors.
"Make sure to show a lot of personalitiy in your application," says Pak, as a piece of advice to potential cheftestants. "Of course your food has to taste good, first and foremost, but don't forget to show us your personality too!"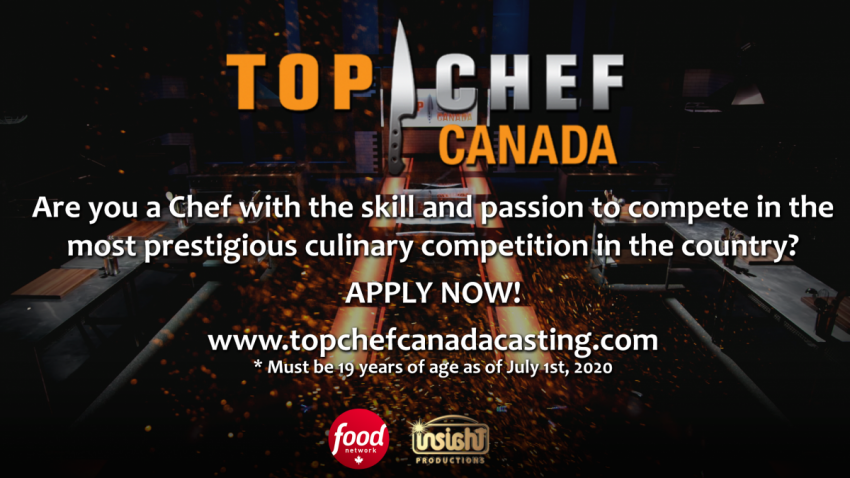 The deadline to apply on the Top Chef Canada casting site is July 16, 2020 at 12 a.m. ET.
Here's to hoping the show's new season (with an approximate air date of spring 2021) will follow in the footsteps of season eight in terms of diversity in the chef lineup.