Cooks, start your engines and may the top chef win!
Top Chef Canada has just announced details for their ninth season including the list of 11 competing chef, special guest judges and more. Premiering on April 19 at 10 p.m. ET/PT on Food Network Canada, season 9 boasts a pleasantly diverse cast of chef competitors with many geographical and backgrounds represented.
Galasa Aden (executive chef of Cliffhanger Restaurant, Panorama), Andrea Alridge (chef de cuisine of CinCin, Vancouver), Emily Butcher (chef de cuisine of deer + almond, Winnipeg), Aicia Colacci (Montreal), Siobhan Detkavich (Kelowna), Jae-Anthony Dougan (Ottawa), Alex Edmonson, 28 (Calgary), chef couple Erica Karbelnik (executive chef of Elmwood Spa) and Josh Karbelnik (chef de cuisine of The Broadview Hotel, Toronto), Stéphane Levac (executive chef of Maritime Express Cider Co., Kentville, N.S.) and Kym Nguyen (sous chef of PidGin, Vancouver) will be the chefs battling it out on Top Chef Canada season 9.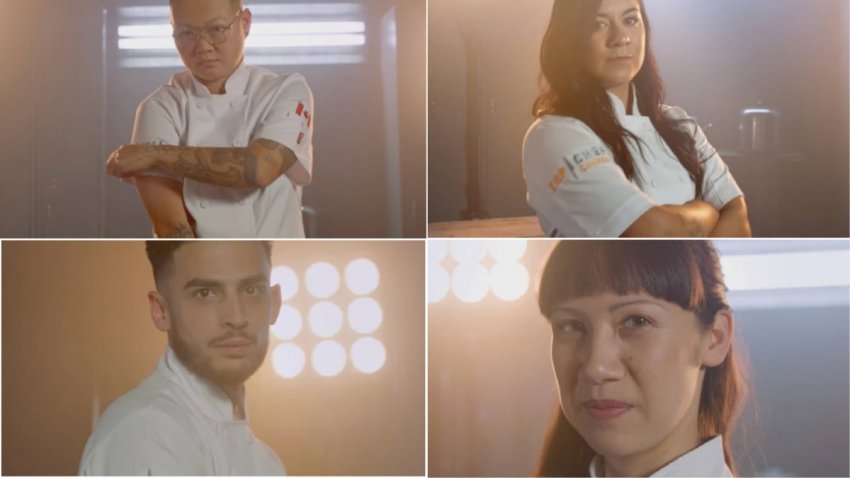 clockwise from top left: Kym Nguyen, Erica Karbelnik, Josh Karbelnik, Emily Butcher
I am also happy to note that Nguyen is the first chef in the show's history to identify as non-binary, so it's great to see further diversity in this respect as well.
The Karbelniks are the first married couple to appear on Top Chef Canada which–I'm not going to lie–seems a little odd. We'll see how that goes.
Unlike many other reality competition shows, this show never really discloses how many chefs go through the audition process, so it's hard to even begin to guess how many chefs apply and furthermore, what cities or towns they hail from. With that said, I am so happy there is finally a Winnipeg chef competing (Emily Butcher) as there hasn't been any Manitoba talent represented on TCC since the show's first season which aired 10 years ago.
When it came to production, we can assume that things were quite different with the pandemic looming ever-overhead. Filmed in fall 2020 in Toronto, the chefs spent most of their time in the Top Chef Canada kitchen meaning Restaurant Wars–a challenge highlight of every season–had to adapt to Takeout Wars. Such are the the times we continue to find ourselves in.
As per usual, chefs are competing for a cash prize of $100,000 provided by Interac Corp. and a luxurious Lexus RX Hybrid Electric SUV (an added prize since season 8).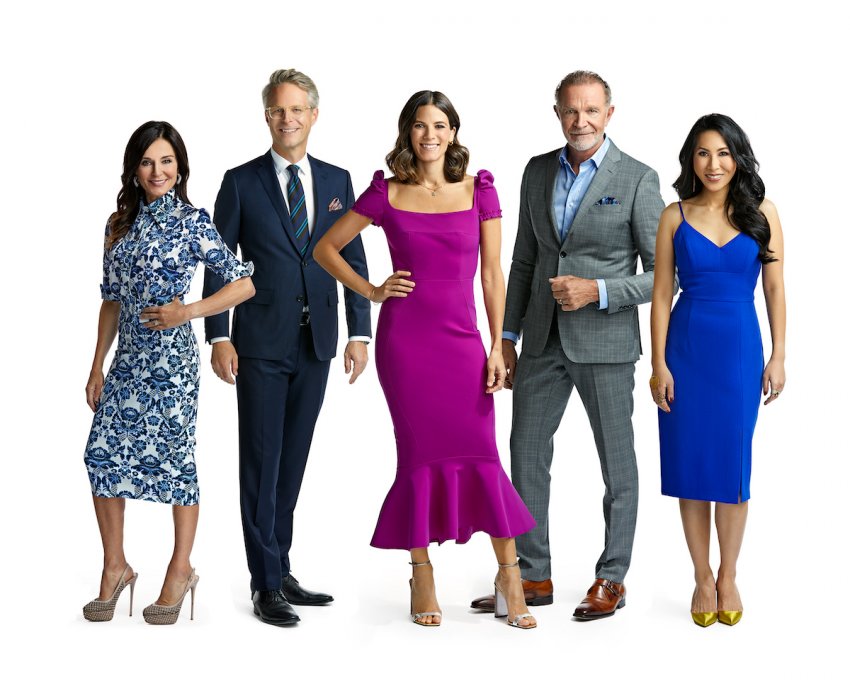 Season 9 sees all judges returning (Mark McEwan, Mijune Pak, Janet Zuccarini and Chris Nuttall-Smith) as well as a schwack of fresh faces in terms of special guests. Everyone's favourite Canadian George Stroumboulopoulos, acclaimed Toronto restaurateurs Nuit Regular and Jeff Regular, and Wall of Chefs judges Suzanne Barr and Christa Bruneau-Guenther are just a few of the recognizable Canadians making appearances.
Top Chef Canada premieres at 10 p.m. ET/PT on April 19, 2021 on Food Network Canada.
Mijune Pak dishes on Top Chef Canada Season 9