With Temper Chocolate and Pastry almost being a household name on the West Coast, the business's owner and chef Steven Hodge's announcement as a judge for Food Network Canada's new culinary competition series Great Chocolate Showdown is sure to excite many followers. Currently airing, Hodge judges the weekly confection-focused competition with much-celebrated U.K. cake designer Cynthia Stroud and Canada's most famous pastry chef and longtime food personality Anna Olson.
With fewer than expected Vancouver-based talents getting their share of limelight on culinary television programming, Hodge chats with me about what it's like to be an unofficial West Coast culinary ambassador, what it's like filming a show alongside culinary icon Anna Olson and more.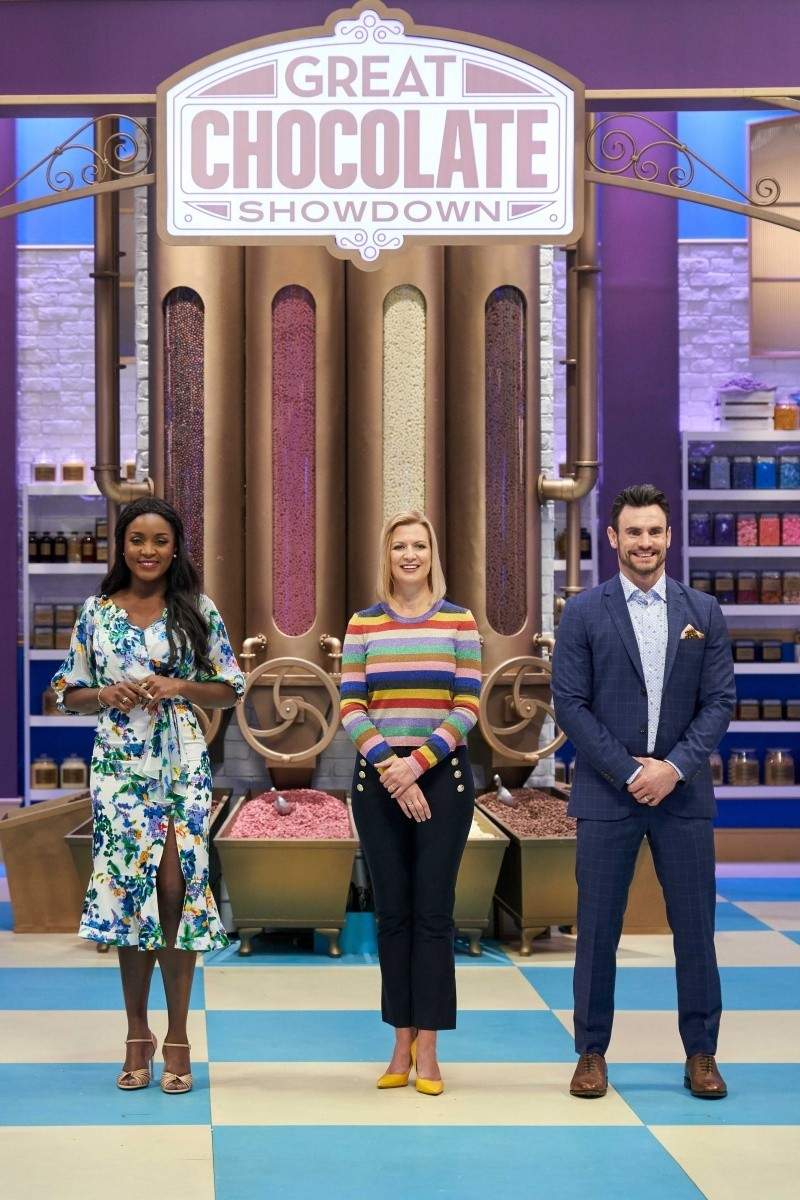 You are a regular guest on shows like CTV Morning Live and Global News. How is scripted TV-hosting different than doing something like a regular cooking appearance on a morning show?
I'd say the main difference with scripted television is that they capture what you want to say and refine it to make it straightforward, [the producers] also want to know what the audience wants to hear. They build the script into your personality, unlike going on the morning news, where I tend to just go with no filter. You have so many thoughts going through your head that sometimes when you look back and watch the news clip, you wonder what you were actually trying to say.
The show is only a couple of episodes in, but how are people receiving it so far?
Great. Ratings have been awesome and the cast of competitors are all so different, personality-wise, which makes it all the more fun to watch.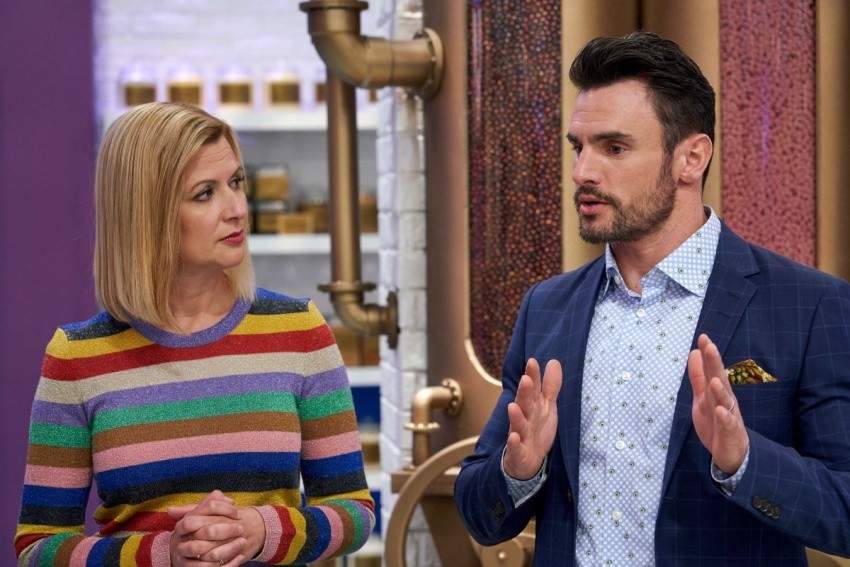 Anna Olson is arguably Canada's queen of baking. What did you enjoy about working alongside her? Did anything surprise you about her?
She was amazing to work with. We have very different personalities, but we worked well together. Anna is a pro at what she does and she is very professional. I learned a lot by just watching and listening to her. I took it very seriously. She was truly a great mentor.
How were you selected for the show? Was there a screening process with you and any other expert chocolatier contenders?
No screening and no other contenders. I signed with Entertainment One Productions, and Food Network Canada contacted them. The network summed it up and said [something to the effect of], "We are in an unique situation with you. Most people try to [get on] TV their whole life and it never happens and you get offered a show without meeting anyone." I think i was at the right place at the right time and all of the morning shows I have been doing in Vancouver really helped put me on the map as well.
Obviously, cooking with cameras on you and a deadline can be stressful, how happy are you that you're a judge and not a competitor?
You know, I love it. I like change, and I like being challenged. I love the people that I worked with and I didn't find it stressful at all. I was more stressed about my business because I was away for such a long time [while filming Great Chocolate Showdown]. Watching the competitors, they had so much fun too, so it would be fun to compete one day!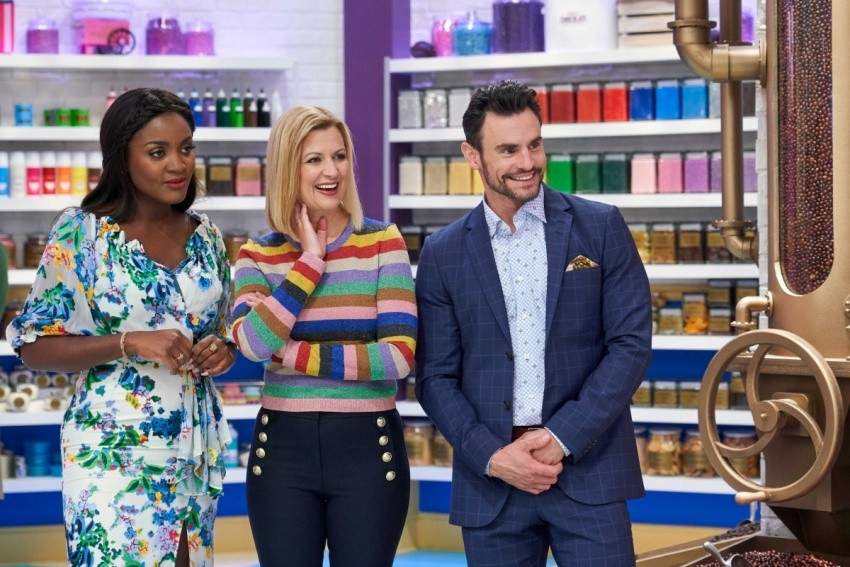 Aside from Mijune Pak being a judge on Top Chef Canada, we don't often see many judges from Vancouver on food television programming. Do you feel at all like you need to be an ambassador now for Vancouver's food scene and it's chocolate or confection industry in particular?
These opportunities happen once in a lifetime. I've always taken chances, never have "what if" moments. Mijune Pak is amazing at what she does and has captured an audience. I truly believe we have the best city in North America for pastry chefs. If anything, being on TV will make more people be aware of Vancouver, and will expose them to all of the great chefs we have here.
What was your perception of culinary competition TV before taping Great Chocolate Showdown and afterwards?
I really did not know what to expect. I had watched some culinary competition shows and some appealed to me while others didn't. I've always felt that capturing food in any way is a great thing, so people can understand how difficult cooking can be, and the hard work that chefs encounter on a daily base. After doing Great Chocolate Showdown, I have more of an appreciation for what goes on behind-the-scenes. The work and the hours the people [put in] who create these shows; the talent that we don't see on-screen that makes it happen.
New episodes of the Great Chocolate Showdown air Tuesday nights on Food Network Canada.