Food-loving travellers that have been to Whistler don't need another reason to get excited about the mountain town's already-bustling restaurant scene, but tomorrow Rockit Coffee is going to give them one anyway.
The soon-to-be-open coffee shop in Creekside is the latest hospitality venture by Infinity Enterprises (The Mexican Corner and Tacos La Cantina) and promises to give patrons equal parts nostalgia and rock-and-roll vibes with a neat design and casual menu brimming with musical nods. Prosciutto Rhapsody, Kimchi KPop, Turkey Boogie-oogie, and the No Meat No Cry are just a few examples of simple sandwiches available for the ordering along with morning pastries, sweets and more.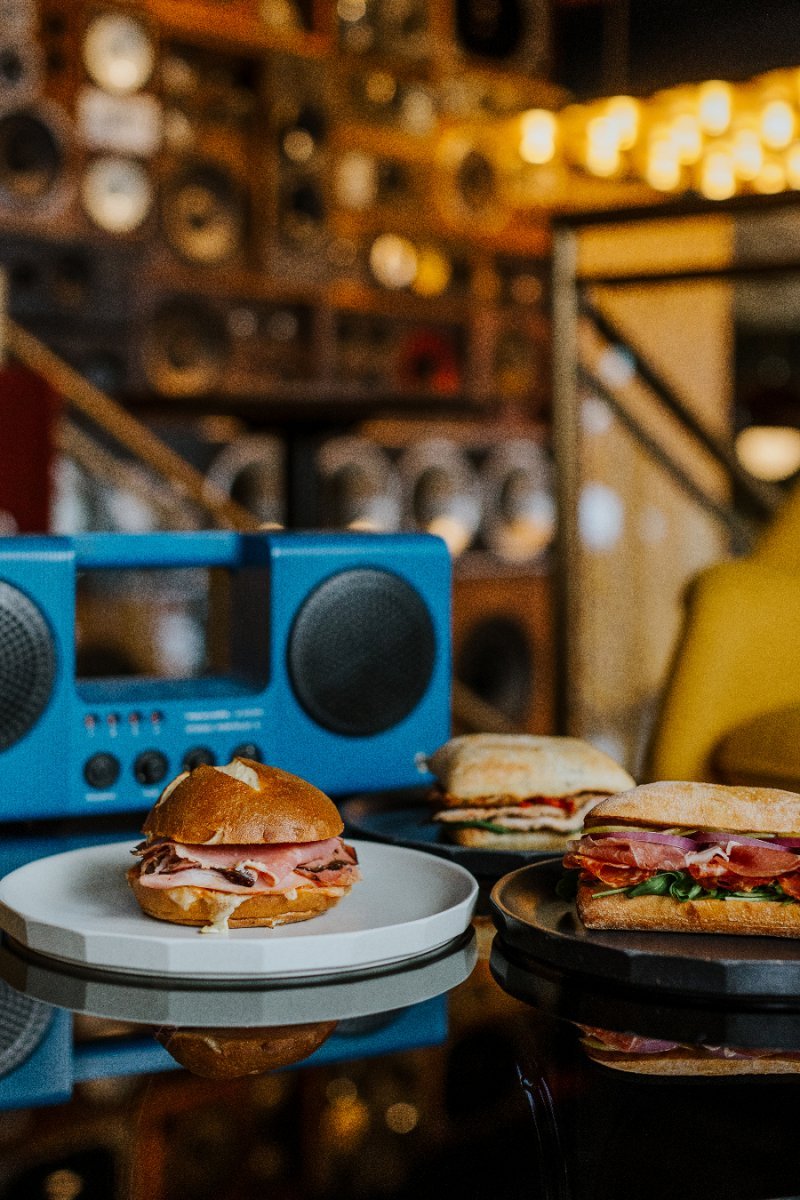 "We are very excited for guests to finally check out our brand new project, Rockit Coffee," said Pepe Barajas, CEO and president of Infinity Enterprises, in this week's announcement. "Our team has had such a blast creating the space, menu, and coffee program. Whistler Creekside is an amazing neighbourhood, and we are honoured to be part of the growing community."
The funky space boasts a blend of modern and vintage accents and was designed by award-winning Vancouver interior designer Daniel Meloché Design. Rockit's colour scheme of green, gold, orange and blue along with an art-deco tiled ceiling gives off all the 1970s vibes while eclectic lighting fixtures emulating microphones and vintage radios and speakers peppered throughout the room gives a curious eye something to find at every glance.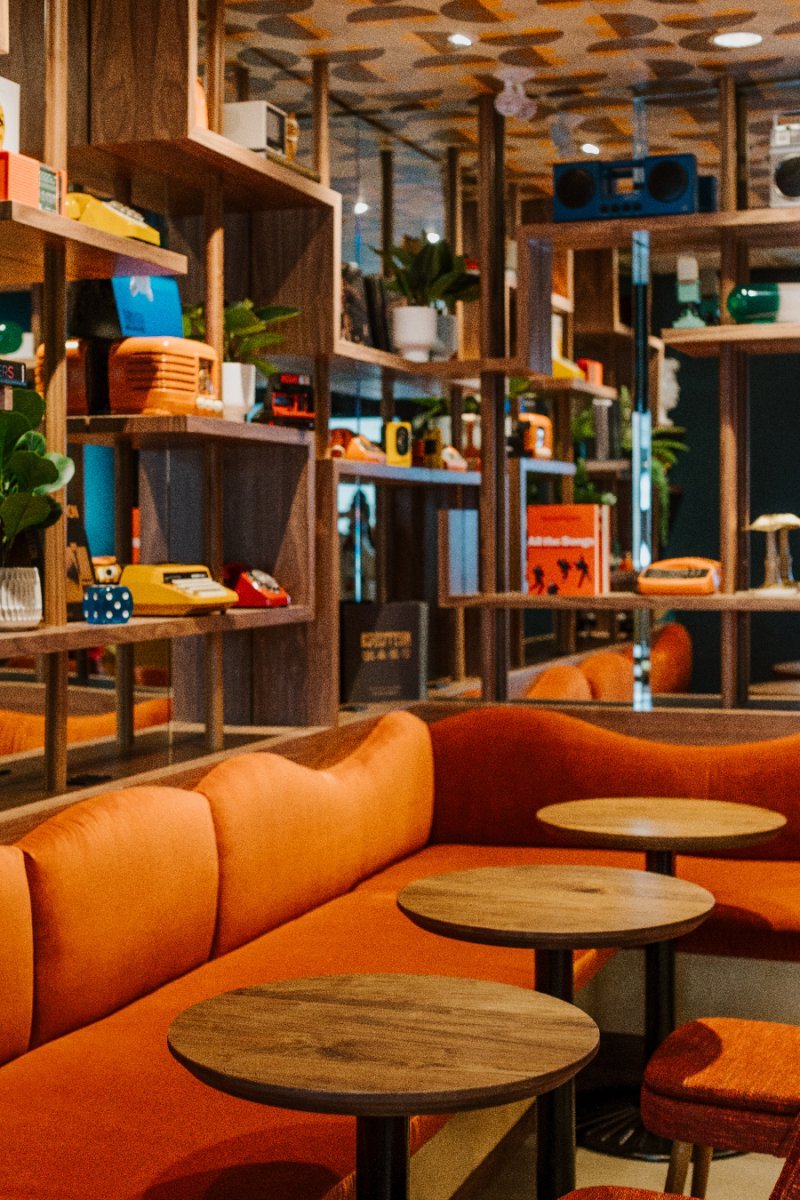 Rockit Coffee is located at 227-2063 Lake Placid Road and following its official opening on December 21, will be open seven days a week.