Chartier has been open for almost three years, but it's still hard to believe that husband and wife team, Darren and Sylvia Cheverie, were able to bring their restaurant to life by way of a Kickstarter campaign. Back in 2015 when they first launched the campaign, it was somewhat of a mindblowing idea. I mean, asking people--friends, food fans and strangers--for money to help you start a business? How unusual! In fact, it was the first crowd-funded restaurant to open in Western Canada. Though a handful of others have opened since then, Chartier remains the most postively reviewed and nationally celebrated.
Fast forward to 2019 and everyone from musicians to product inventors, and even bloggers and media sites, are using crowd-sourced funding in some way to get launched or, particularly for the latter, to stay afloat.
Last month, the restaurant's opening chef, Steve Brochu, announced he was leaving his post to start his own venture, MilkCrate, a catering and consulting company (more details to come on that very soon, Brochu assures us). Once that news was made public, the Cheveries began their search for a new executive chef. Opting out of standard job boards and head-hunter avenues, the couple went with similarly unusual route as they did prior to opening in 2016, and produced a wonderful call-out video for applications, studded with insight from the owners and other long-time employees.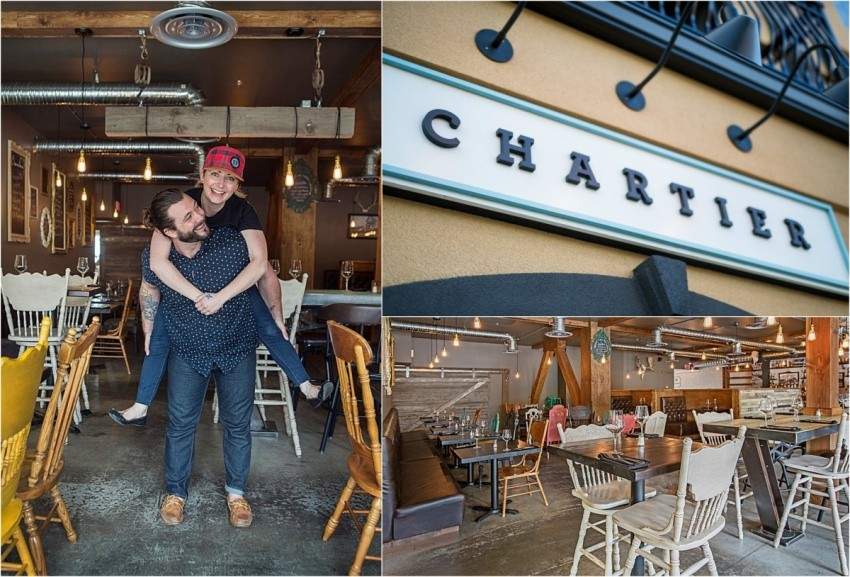 "Beaumont might be off the radar for most chefs, especially those from out of town or even the country. They might look at where we are on a map and think that it's a steak and potatoes grill for an unadventurous small town," says Sylvia Cheverie. "It was important for us to do some storytelling about who our guests are, who our team is, and what the opportunity entails in order to attract the best possible fit."
When they first opened, their hiring video garnered quality applicants from across Canada (Vancouver, Toronto and, obviously, Edmonton), but also as far as France and Ireland. Clearly, they were doing something right back then, so why not try it again?
So far, their new hiring video has already garnered over 1,600 views and plenty of interest. Ms. Cheverie goes on to say that having a video like this helps the restaurant easily reach well beyond what a standard job posting site or headhunter might have have in mind--No stone left unturned, as they say, by the helpful hand of social media.
"We understand that food is an art medium and we do everything we can to create the best possible canvas to work on. We do this by investing in education and training, building and maintaining a summer garden five kilometres away from the restaurant, and organizing special events and collaborations to dabble in experiential dining and more," she says. "We're not here to make a quick dollar. We're here because we're passionate about creating memories around food and drink."
Who wouldn't want bosses with that mentality?
Watch: Chartier is on the hunt for their new executive chef