From musicians to engineers, a lot of product creators have had their visions come to life with the help of Kickstarter, a crowdfunding platform that allows local businesses and proprietors to connect with investors from around the world with their ideas and concepts. There are tons of crowdfunding campaigns out there for everything under the sun, all with promises of financial return, but many fall short.
Luckily, that wasn't the case for Darren and Sylvia Cheverie, the power couple behind Chartier in Beaumont, Alberta. Chartier, which serves French-Canadian cuisine, was the most successful Kickstarter-restaurant in Canada and the first successful one in Alberta.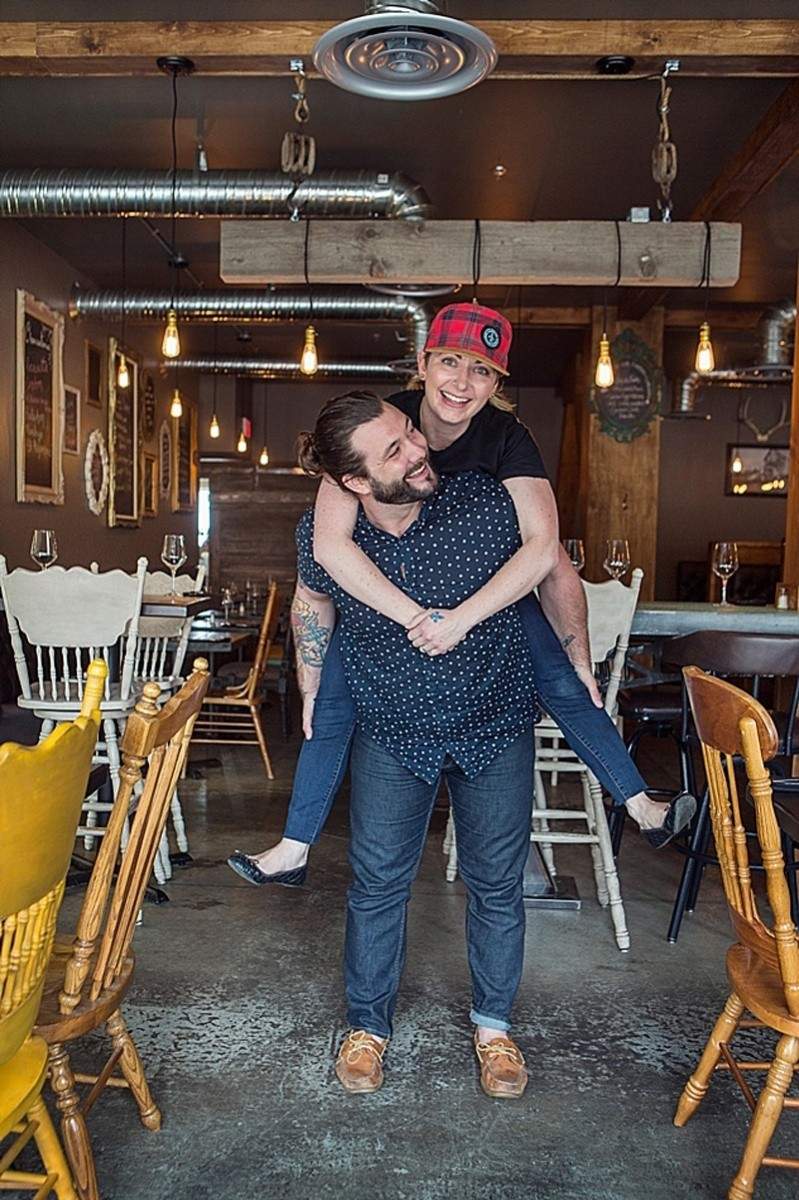 So, why go the Kickstarter route instead of the traditional investor? Sylvia says she and her husband thought this model would work well in their community.
"Restaurants have an incredibly high rate of failure, a two-thirds fail rate in the first year alone," says Sylvia. "We thought that by using a Kickstarter campaign, we would be able to mitigate some of this risk by testing our market and idea before spending hundreds of thousands of dollars."
Pitching a Kickstarter is no simple task. To stand out from the rest and engage audiences and potential investors, Sylvia and Darren spent 40 to 50 hours each week online, reaching out to the community and revising rewards. Depending on the investment amount, the rewards ranged from appetizers and brunch to tickets to the grand opening, and even naming a signature cocktail after you.
Five hundred fifty nine backers pledged just over $100,000 to help open Chartier in March 2016. You can find a family wall in the restaurant showcasing the names of supporters. "We took an old map of Beaumont and overlaid names onto plots so it looks like each family that contributed has a plot in Beaumont," says Sylvia.
Loka was Toronto's first Kickstarter-funded restaurant. Chef Dave Mottershall and partner Ayngelina Brogan initially had a partial investor but needed more capital.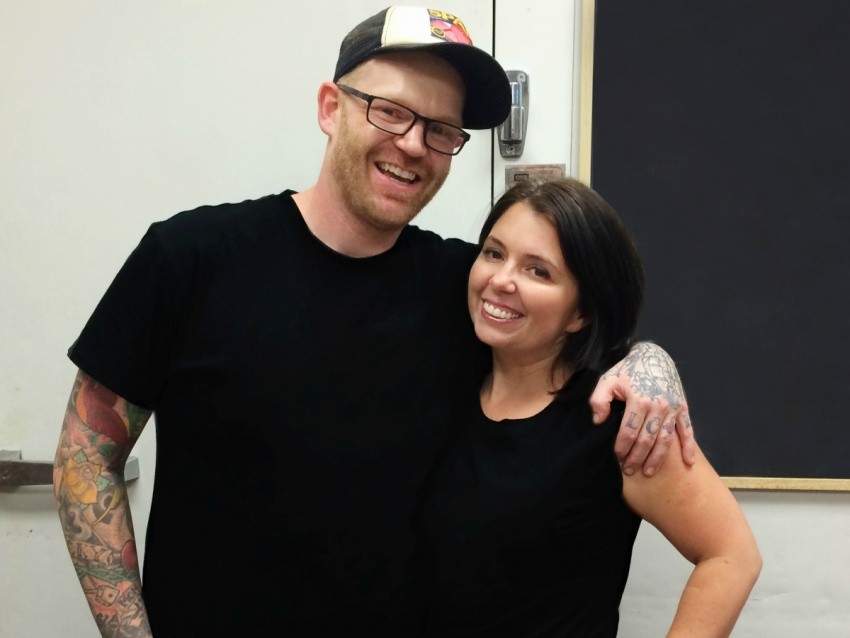 The pair says they chose Kickstarter because it's the largest crowdfunding site with the most active users. They spent six weeks researching the common themes to successful campaigns and talking to people who backed Kickstarters to see what was the biggest motivation to invest. In the process, Mottershall and Brogan connected with the Cheveries from Chartier, who had just finished their campaign at the time. Brogan says they were able to get some insight on what worked and what did not.
"Our goal was $25,000, which we raised in five days. We set a stretch goal of $40,000 and raised that in a month," says Brogan. "Our campaign ended August 9th, we took over the lease of our space on September 1st and opened Loka on November 13, 2015."
Battery Park in Halifax saw the immense marketing value of crowdfunding and decided to give it a go. Leo Christakos, the Managing Partner of the already successful bistro The Brooklyn Warehouse, says their supporters were already fans, neighbours, suppliers, even competitors of the restaurant, but they all "bought" into the project.
"Our campaign found its way not only to social media, but also mainstream news outlets. We even have a case study written about us. How cool is that," says Christakos.
The crowdfunding initiative wasn't so much about raising funds as it was about increasing engagement and the invested support from the community. "No one was going to turn down the financial support. More cash is always a needed commodity in our business, but it was really about having our potential customers buy into our new location and have them already engaged in the project before it even opened its doors," adds Christakos.
Other crowdfunding and Kickstarter openings of note include The Mule, a taco and tequila restaurant in Hamilton; Tito Ron's in Toronto; Bestie, a sausage and beer parlour in Vancouver; and 1029 Cafe in Richmond, BC.
Bake my Day recently completed a successful Kickstarter campaign in Beaumont. Owner Jen Foster plans to open her bakeshop this fall.