With The Guild opening in Calgary a year and half or so ago, as well as properties in progress in Edmonton, it's clear that the well-known Toronto-based restaurant group, Oliver & Bonacini is poised for coast-to-coast operations in the next handful of years.
The newest notch in the group's belt comes by way of the restaurant, Shift, which is located in Saskatoon's brand new (and stunning) modern art gallery, Remai Modern.
Serving from morning to night, Shift aims to offer pure contemporary Canadiana with a preference on prairie ingredients and dishes, of course. The menu celebrates regional Canadian cuisine with dishes like Paul's Pierogies with butter, bonito, bacon and sour cream and blackened Saskatoon Lake Diefenbaker trout (pictured above) with slow-cooked roots and sumac aïoli. Weekend brunch is also slated to begin at some point in November, something that is perhaps noteworthy as the city only has a small handful of eateries that offer chef-driven brunch experiences.
In a similar vein, one can expect plenty of local drinks from large and small brewers, like Great Western and 9 Mile, as well as cocktails highlighting micro-distilled spirits and a thoughtful wine selection.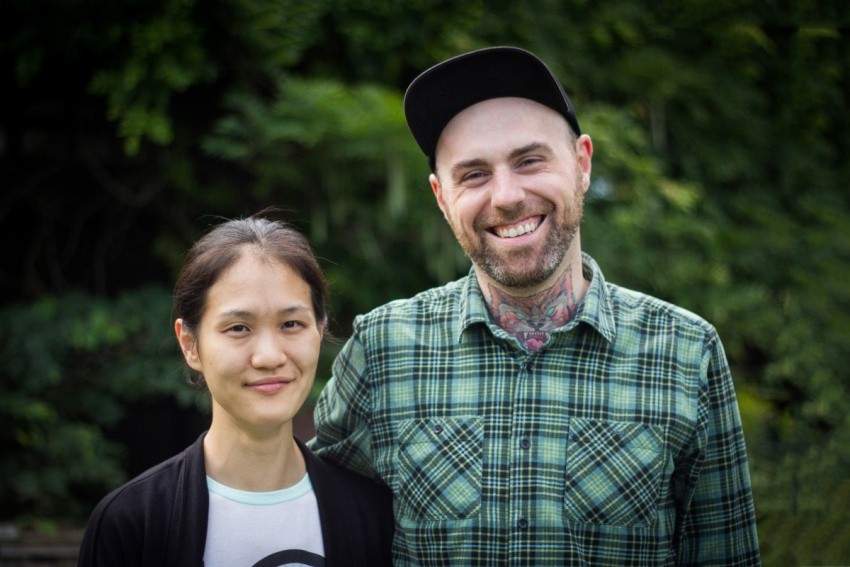 The restaurant will be led by a dynamic husband-and-wife duo, executive chef Jonathan Harris and chef de cuisine Suyeon Myeong, who originally met while working in Ottawa and later owned their own restaurant in Gatineau Valley, Quebec before coming on with Oliver & Bonacini and heading up the kitchen at this new Saskatchewan venture.
A look at Shift's interior, designed by KPMB Architects