Running one of the busiest restaurants in B.C. can leave an owner feeling pretty exhausted. Still, if you look at Cafe Medina, Vancouver's much celebrated brunch restaurant, and its owner Robbie Kane, there's always a little extra time to give back to the community.
No stranger to hosting fundraisers and being involved in community giveback initiatives like Mealshare, BC Hospitality Foundation, Click and Mission Possible, Kane and his team are at it again with Medina After Dark, happening on Oct. 4, in support of The Crisis Intervention and Suicide Prevention Centre of BC. Two members of Café Medina's kitchen team, executive chef Chris West and pastry chef Kirk Bueckert, will serve up a three-course menu that pairs a savoury with a sweet dish for each course that showcases each chef's culinary backgrounds.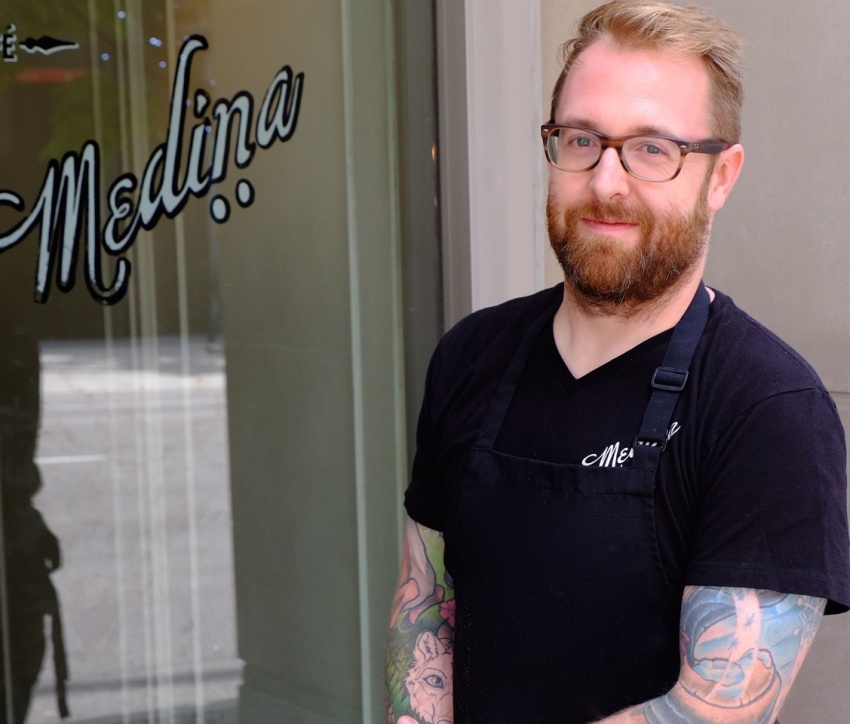 "When it came to selecting the charity of choice for this specific fundraiser, we immediately thought of the Crisis Centre, which is not publicly funded and works solely on donations," says West. "We all know firsthand the mental health issues that are prevalent in our community, and especially in the hospitality industry where addictions can be extremely common with the high degree of stress."
It's worth noting that 100 per cent of the proceeds from each ticket ($75 or $125 with wine pairings) will be donated directly to the cause. The centre is an essential service and a volunteer-run organization that offers emotional and mental health support, as well as 24/7 regional crisis phone lines for people of all ages who find themselves in distress.
"We are firm believers in giving back and showing our gratitude whenever possible," says Kane. "As mental health issues are prevalent not just in the community at large, but in the hospitality industry as well, we're aiming to play a small part in continuing a very important conversation."
There are a limited number of tickets available for this October 4 fundraiser and with the playful multi-course menu already posted online, they likely won't last long.