You often hear about different food communities across this country—what one can offer opposed to another, who is leading the charge in terms of culinary innovation—but no matter how you look at it, a food community is meant to be just that: a community, a group that can rally together for the common good and help each other out when the going gets a little tough.
And that is exactly what's happening in Vancouver on March 9th.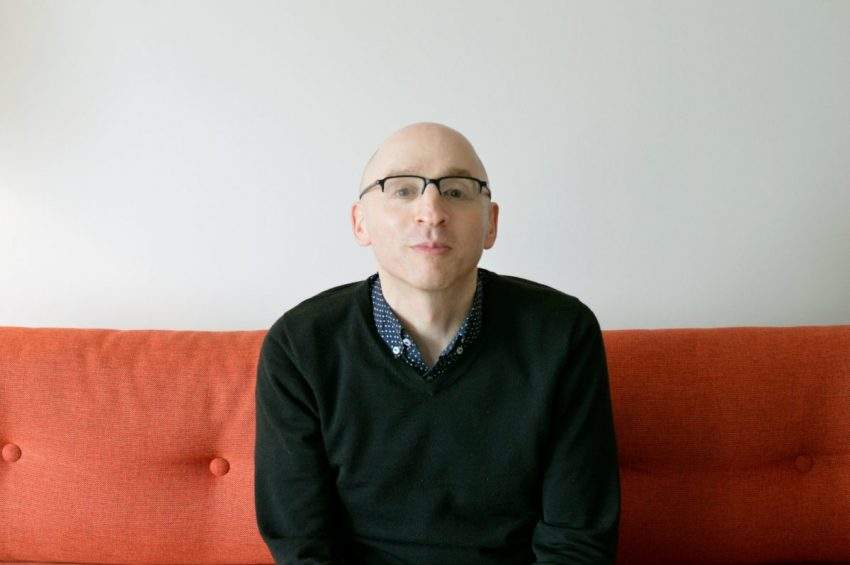 This coming week, a long list of luminaries from the hospitality and media industries are banding together to support one of their own at Café Medina on Wednesday, as the restaurant gears up to host Writer, Blocked: A Benefit for Michael White.
Formerly a senior editor at Vancouver Magazine where he oversaw the publication's food and drink coverage, White is well known and much loved by many in the Vancouver food scene. Also an award-winning author of the biography Popkiss: The Life and Afterlife of Sarah Records, he was days away from departing from the magazine to embark on a series of special projects when he began suffering painful and constant spasms in his neck muscles that caused his head to pull backward and convulse involuntarily. He was soon diagnosed with a form of cervical dystonia, or spasmodic torticollis, a rare and debilitating chronic neurological movement disorder.
With no medical coverage and faced with the sudden loss of his livelihood and independence, a number of supporters, including the BC Hospitality Foundation, stepped forward and donated much-needed funds for White to travel to clinics in both Toronto and New Mexico, where he sought specialized treatments for the incurable condition.
In keeping with that spirit, friends, associates and former colleagues, including PR maven Shelley McArthur and Robbie Kane of Café Medina, are continuing the goodwill groundswell for White by organizing this reception-style fundraising event at Medina, which will offer plenty of delicious canapés from the host restaurant, cheese and charcuterie by La Grotta Del Formaggio and a sweet (literally) finish by Bella Gelateria.
"From a young age, my parents instilled in me that if I can help or do good, then I should," says Café Medina's owner, Robbie Kane. "I am in the hospitality business and am so grateful for my own well being and that of my family and staff. At the end of the day, your health is all you have. If I can play a role in getting someone in our community back on his feet and I am fortunate enough to have the means, then why not? Be the change."
Guests will sip on wine donated from the popular B.C. winery, See Ya Later Ranch, and have the opportunity to bid at the silent auction on items from a long list of supporting businesses: ARC Restaurant, Bel Café, Boulevard Kitchen & Oyster Bar, Café Medina, Fairmont Empress, Fairmont Hotel Vancouver, Fairmont Pacific Rim, Fairmont Vancouver Airport, Helijet, Frilly Lilly, Joe Fortes, L'Abattoir, Le Creuset, Minami, Odd Society Spirits, Railtown Cafe, Royal Dinette, Sai Woo, Tacofino, The Westin Bayshore, Thomas Haas Chocolates & Pâtisserie, Tinhorn Creek Vineyards, Vancouver Brewery Tours and more.
"I'm deeply humbled and immeasurably grateful to everyone who has decided to host and lend a hand with this event," said White. "It's been a tough pill to swallow, but the kindness, generosity and compassion shown to me by so many since my diagnosis have provided me with a measure of comfort and reassurance as I continue to live with and learn how to battle this condition."
Tickets for the March 9th event are $49 and can be purchased here.