Since opening in 2008, Vancouver's Café Medina has been widely regarded as one of the country's premier breakfast, lunch, and weekend-brunch destinations, attracting crowds from far and wide for its Liège-style Belgium waffles and Mediterranean fare.
Fans of the popular brunch institution will know that for the last few months, Café Medina has been hinting that something new is en route to the Richards Street restaurant, and yesterday, they revealed their new Medina After Dark dinner service.
With dinner avaible a la carte or as a part of executive chef Chris West's two tasting menus, guests will be treated to an inventive array of savoury snacks and small plates such as the hummus agneau (lamb, hummus, jus, pomegranate, house-made flatbread), harissa prawns (Sole Food Farms greens, barrel-aged feta, orange, fennel), and legume vert (broccolini, tahini, sesame seeds).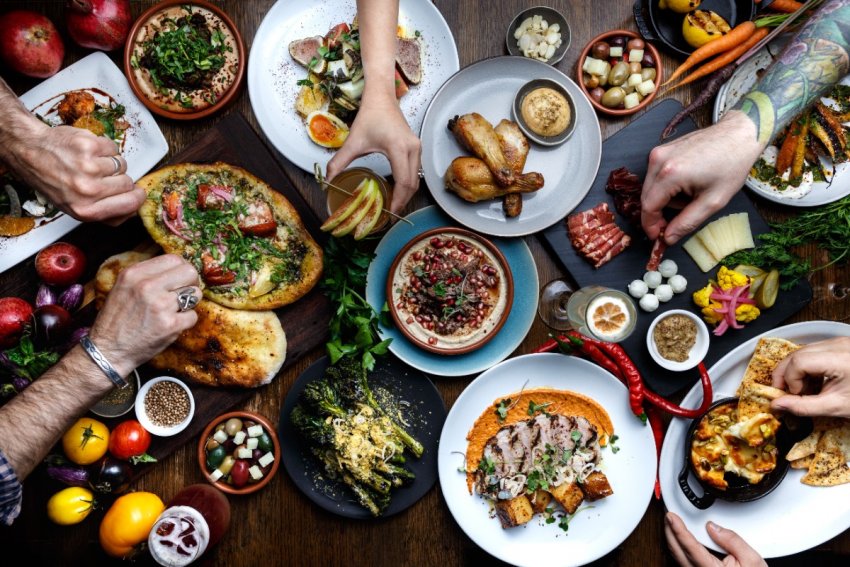 Café Medina general manager and longtime sommelier Jenna Briscoe has curated a selection of wine pairings to match the new evening fare and a new happy hour menu featuring beer, cocktails, wine (and a limited food menu) will also be on offer from 3 to 6 p.m.
"Jenna, Chris and the whole team have worked extremely hard to create a one-of-a-kind dining experience unlike anything else we've seen in Vancouver to date," says Café Medina owner Robbie Kane. "We can't wait to welcome longtime fans and new visitors alike and offer them the same sustenance, service and atmosphere we pride ourselves on providing every day in a new nighttime setting."
Limited reservations for parties of two to six people for Café Medina's new Medina After Dark series will be available Thursdays through Saturdays beginning Thursday, October 22.