She walked into the kitchen that afternoon in 2015 and immediately knew something was wrong. She worked nights at the time and was just arriving for her two o'clock shift. The restaurant was already filling up with guests, but she noticed that her sous chef was no where to be found.
"I came in and I immediately knew," Oana Smethurst said, remembering that day."I was supposed to have a meeting with him. He was my mentor, he was really important to me."
The night before, sous chefs and other staff from the restaurant where Smethurst works, were all enjoying a night out after having spent their day at the quarterly meeting. This group of young people was used to partying together. This night was supposed to be like any other.
But it wasn't.
"The company did a good job of handling the situation. They provided grievance councillors and flew in a whole new kitchen staff so that anyone could take time off if they needed to,"Smethurst said, "but they never talked to us about it afterwards. It became kind of a taboo subject."
A few days later, another co worker of Smethurst's didn't show up for work. She had ended up in the hospital from a drug overdose.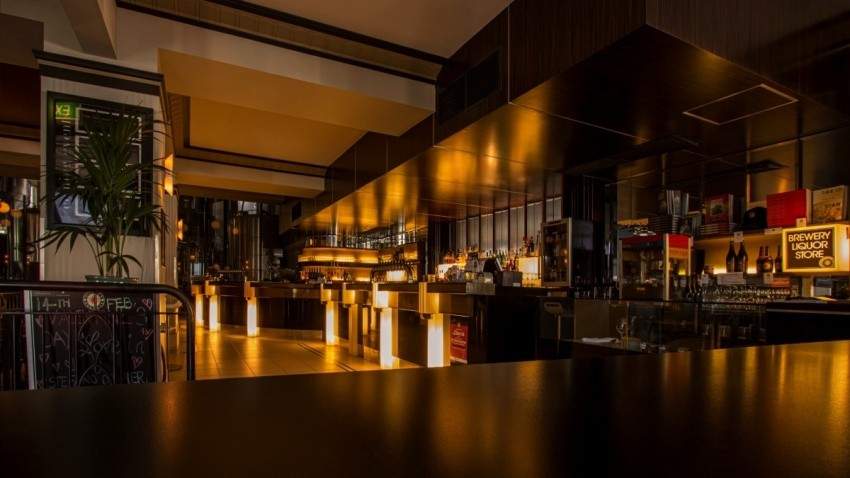 Mental health and substance abuse issues are not new inthe culinary industry. In the last five years, many high-profile chefs such as Benoit Violier and Anthony Sedlak have committed suicide or died of a drug overdose, leaving people confused and wondering "why?".
A 2012 Mental Health Survey done by Statistics Canada revealed that twenty two percent of Canadians experience mental health or addiction issues,with the highest risk age group being fifteen to twenty-four year olds. According to a 2016 Canadian Labour Force Survey, forty one percent of the culinary industry is under twenty-five.
"This industry seems to attract people that already have addictiveand unique personalities. There is lots of stimulus. You hang out with your friends, who are also your co-workers, and you are surrounded by booze and good-looking people of the opposite sex," Hans Pinto said.
Pinto has worked in kitchens since 1998 and has seen at least one person suffering from mental health or addiction issues in every culinary team he has worked with. While he says he had good mentors to support him during his career, not everyone is so lucky. Pinto does admit that there is a huge opportunity to support young men and women coming into the industry.
"There should be some mechanism in place to help cultivate a healthy physical and mental mindset. Not just going out drinking and doing drugs on the weekend," says Pinto, "but there is also astigma surrounding these issues in general that we need to work on."
The 2012 Mental Health Survey results also suggest that people need to focus on learning tools and resources to help manage their mental health, and that stigma reduction needs to be a priority. But in an environment where the pressure is constantly on to be the best, encouraging people to come forward with mental health concerns can be hard.
"You are constantly being pressured to perform and be perfect. The last thing you want people to think is that you are weak and can't cut it," Smethurst said. "When most people think of mental health and addiction, they think of weakness."
Smethurst also volunteers with the Canadian Mental Health Association and agrees that education is the key to reducing stigma surrounding these issues. Smethurst does not suffer from mental illness herself, and admits that before volunteering with CMHA, she had a different perception on mental health.
"I used to be very 'you're fine, we can work through this', but its not as simple as that. A lot of these issues stem from childhood, so when you work in an environment like a kitchen, with all these pressures, its understandable why these issues are so prevalent."
The prevalence of these issues in the industry have not gone unnoticed by many. Last year in Edmonton, three chefs, Cory Rakowski, Dan Letourneau and Stuart Whyte started a new mental health group called Food for Thought, a group focused on creating awareness of mental health and substance abuse in the culinary industry.
Much more recently, Winnipeg chefs Mandel Hitzer and Adam Donnelly announced their inaugural fundraiser and mental health awareness and education event, Remembering Bourdain. The fundraising culinary event sold out in one day and is set to take place on July 3 in partnership with the Canadian Mental Health Association.
This article was a winning submission in the Foodservice category of our 2018 Rising Awards.