Update: this holday brunch is now sold out
I'm sure it comes as no surprise that all of us here at Eat North love ourselves some drag queens. We've heard plenty of whispers about the drag brunches put on by Synonym Art Consultation and Tallest Poppy being one of the most fun brunches in this country and, well, it doesn't come as much of a surprise.
On Saturday, December 22nd, Poppy will play host to a holiday-themed installation of Synonym's drag brunch series, featuring host queens Prairie Sky and Pharaoh Moans as well as special guest Satina Loren who also took the stage recently at our Pride Winnipeg fundraiser, Drags Benny Winnipeg. Event organizers, Andrew Eastman and Chloe Chafe promise a most memorable holiday party with two seatings: 11 a.m. and 1:30 p.m. The first seating is now completely sold out, but there are still tickets available for the 1:30 p.m. show.
Brunch guests are also being encouraged to bring new or gently used winter wear, which will be collected during both seatings and then donated to Sunshine House to those in need.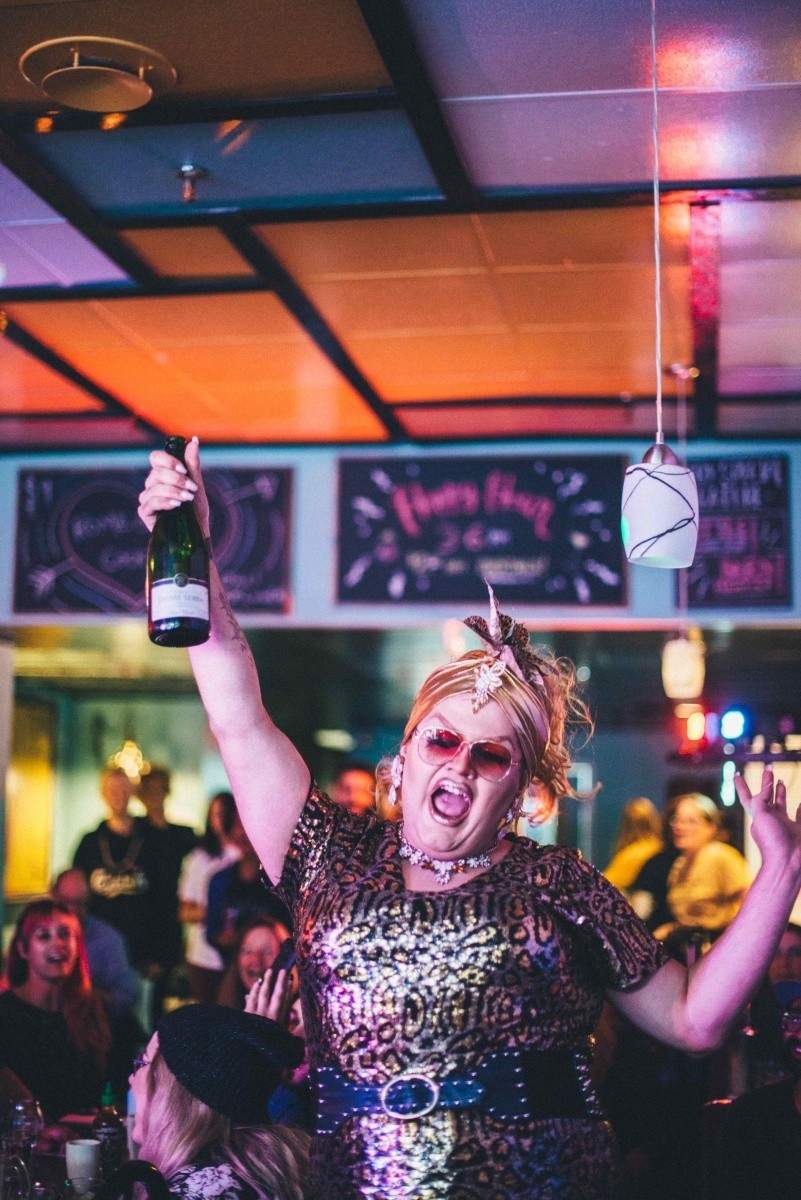 "Why can't every day be drag brunch? Well, then we'd never get anything done, I guess," jokes Eastman. "These events are so precious and we can't wait to spread queer holiday cheer with all of our friends at the Tallest Poppy in December."
Lita Takeela (pictured above having just a little bit of fun, it seems), a previous performer at Synonym and Poppy's brunch collaboration says she had a blast performing at the past event and encourages everyone to come down to support local drag queen while having some delicious food, of course.
Get your seats before they're gone because if you go through the holiday season without mingling with some festive queens, that would just be a real drag.