A well-made dumpling can be one of the most rewarding morsels to sink your teeth into. Dumplings can be foud in many cultures around the globe, most with their own unique filling preparations and forming techniques.
The momo is a (traditionally steamed) dumpling found in Nepal and Tibet. Round, juicy and flavourful, they are filled with everything from vegetables to mutton and chicken, and boast a swirly top making them almost as nice to look at as they are to eat.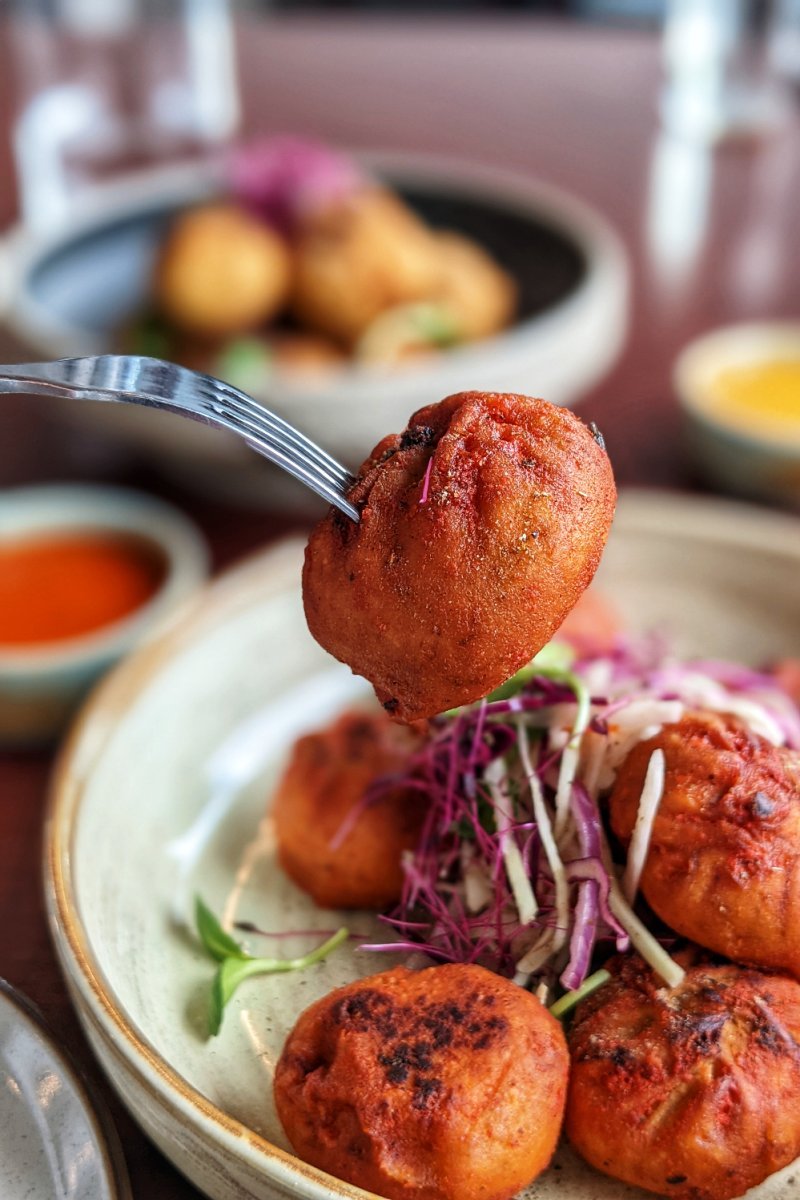 The Calgary Momo House is a newer Nepalese restaurant (opened in spring 2021) that offers up some elevated takes on the tradition momo. Co-owners and co-chefs Gyanedra Sharma and Prakash Magar, cook up an array of interesting things in the kitchen, but the tandoori goat momo has become a signature menu item for their eatery.
Filled with a mix of tender goat meat and vegetables, the momos are deep-fried and then coated lightly in a fragrant tandoori spice mix then topped with lightly dressed red cabbage and microgreens for a little freshness. Opt for some tomato chutney for dipping and you'll be feeling blissful.
Calgary Momo House is open seven days a week from 12 p.m. to 10 p.m.