It's Biscuits and Bars Week and if past seasons are any indication, there's a good chance the eight remaining bakers are about to be faced with some deceptively tough challenges. While they may appear simple, biscuits and bars are anything but when it comes to actually baking them, especially in The Great Canadian Baking Show tent.
Before we jump into this week's challenges, can we just take a moment to appreciate the always-amazing artwork from GCBS illustrator Kenna Barnes? We look forward to seeing her accompanying illustrations as much as we do the bakes themselves.
Challenges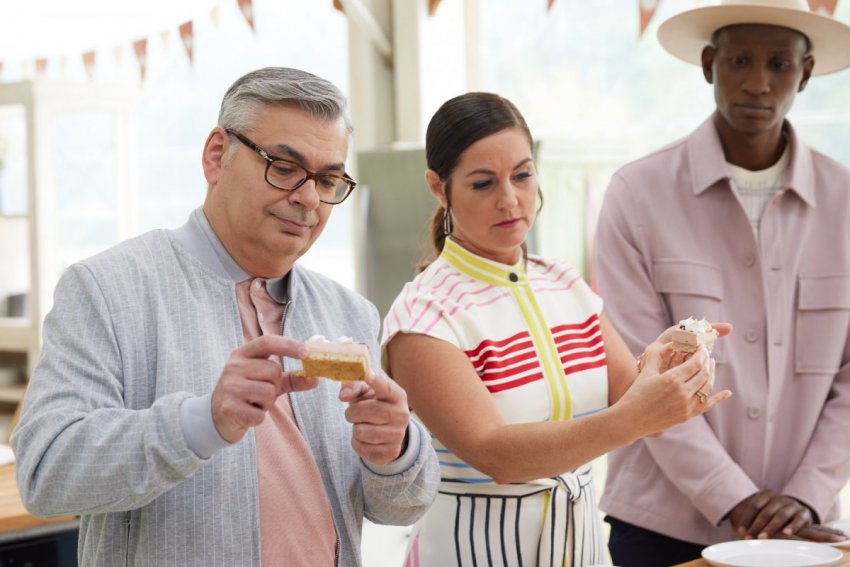 Right out of the gate, the bakers are told that for the Signature Bake they will be tasked with creating meringue bars featuring a cookie base and a set filling of their choice, along with what Alan Shane Lewis describes as a "swirly and pillowy meringue chapeau".
Visually speaking, there were quite a few rather stunning bars submitted to the judges, especially from Kristi, Lauren, Rosemary, and Jomar, though Jomar did receive negative feedback regarding his flavour profile.
For the Techincal Bake, the bakers were challenged to create 36 alfajores, which the co-hosts describe as thick and gooey layers of dulce de leche sandwiched between two soft and crumbly cookies.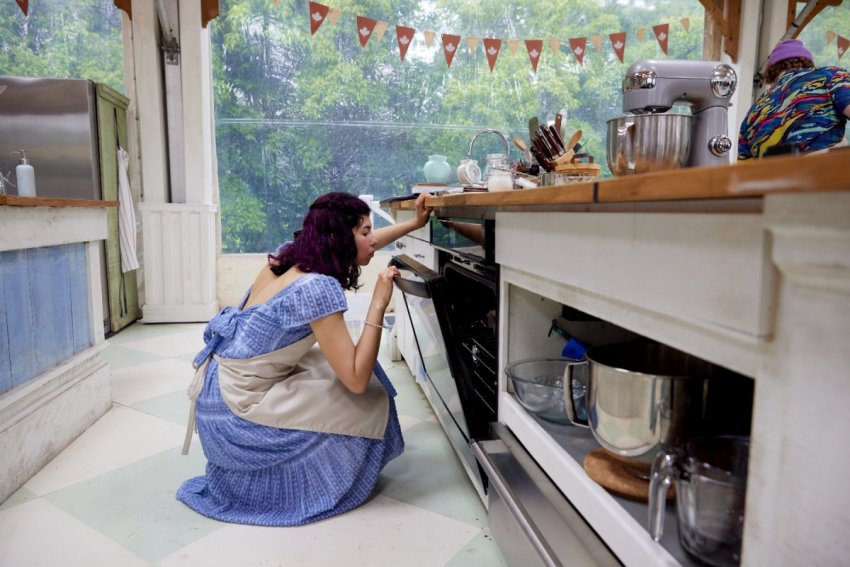 Considering the bakers were making the South American treats for the first time without having seen what they look like beforehand, we'd say they handled the pressure pretty well. The judges, however, appeared less than impressed by the majority of what they tasted. In the end, they gave top honours to Chi and Jomar, while Rosemary's was deemed the worst.
Finally, the Show Stopper challenge called for the bakers to recreate their favourite fairy tale scene in three-dimensional cookie form. This challenge really showcased the exceptional creative capabilities of this season's bakers, conjuring up everything from fire-breathing dragons and enchanted forests to the Three Billy Goats Gruff and Rapunzel's Tower.
Bottom Baker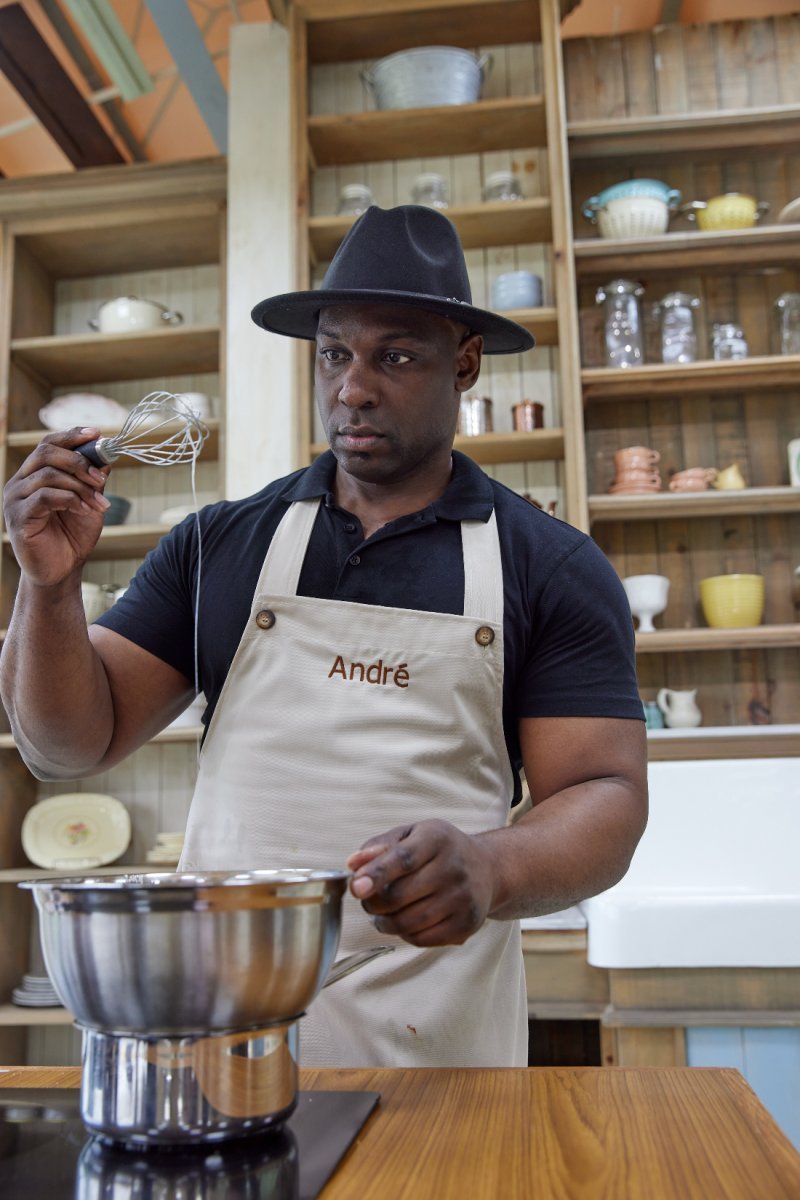 Rosemary bounced back in a big way with her Show Stopper and avoided elimination, which was bad news for Andre. After starting the episode relatively strongly, Andre faltered in both the Technical Bake and Show Stopper challenges and was ultimately sent home.
Top Baker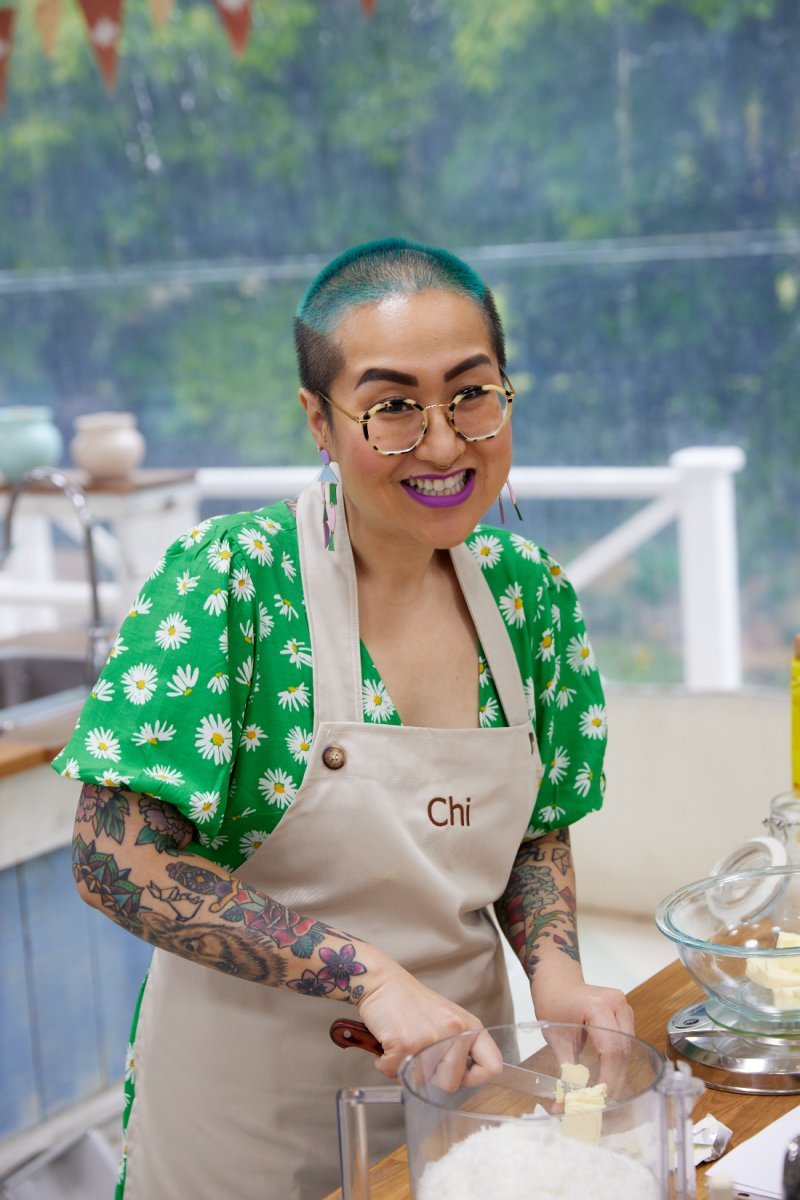 For the second straight week, Chi took the title of Star Baker after demonstrating an impressively versatile skill set throughout the three challenges. Honorouable mention goes out to Kristi, who also had another solid performance in the GCBS tent.
Next Week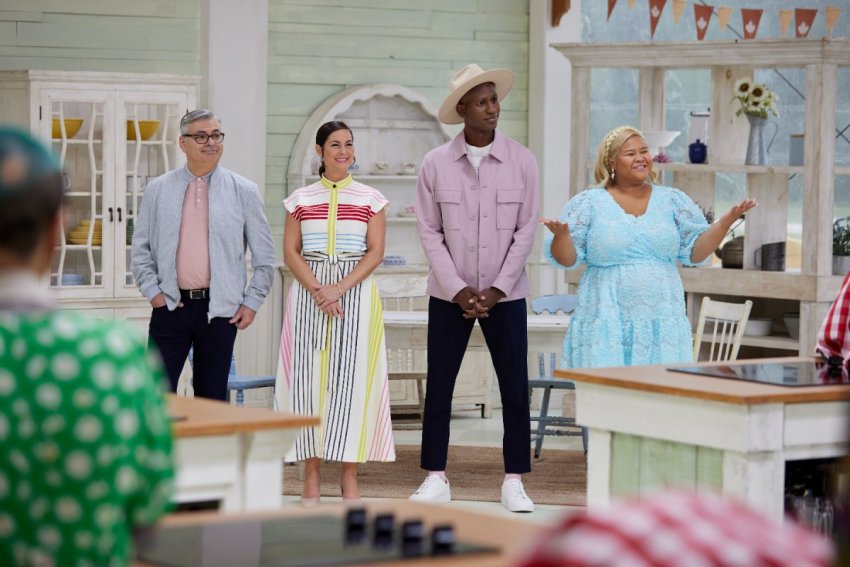 After whisking it for the biscuit in Episode 2, the eight remaining bakers will face off to see who rises to the top in Bread Week. GCBS Season 6 Episode 3 airs Sunday, October 16 on CBC and CBC Gem.