Everybody's favourite, heartwarming culinary competition is officially back for a sixth season.
The Great Canadian Baking Show has become something we look forward to yearly at Eat North HQ thanks to its ever-diverse cast of home bakers and, in more recent years, its wonderful host duo Alan Shane Lewis and Ann Pornel. The two comedians continue to bring the laughs and draw viewers in from the first few minutes of the GCBS Season 6 premiere as they soak up some rays while the competitors wait patiently to be sent to task in the iconic tent.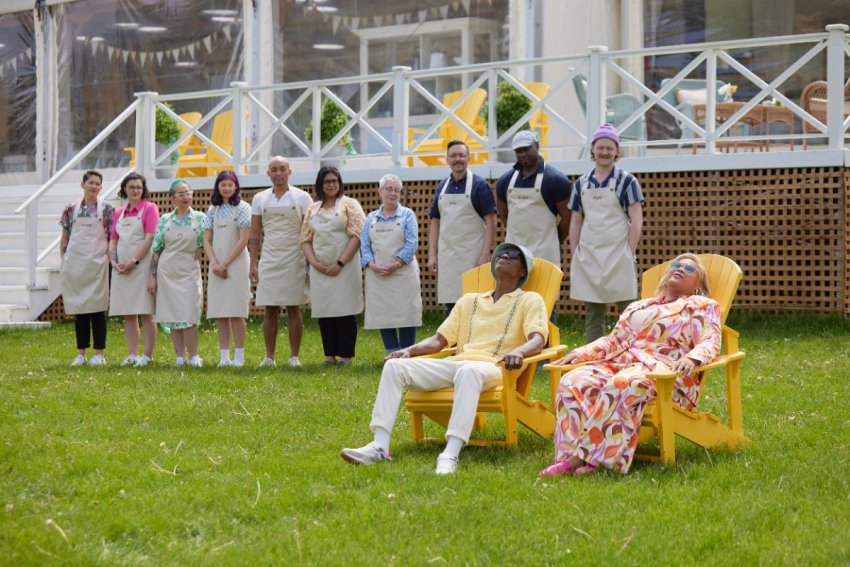 While there's no folks from the East Coast competing this year, most other provinces are represented in the lineup of home bakers. From out west there's Winnipeg's Nigel Batchelor, Zoya Thawer of Edmonton, Lauren Tjoe of Tsawwassen, BC, and John Fowler of Victoria. Repping the east there's Kristi Carey, Jomar Manzano, Chi Nguyễn of Toronto, André Hayde and Rosemary O'Neill of Ottawa, and Montreal's Lydiane Gaborieau.
Since none of these competitors are culinary professionals, it's always hard to size 'em up before the baking gets underway, so we're looking forward to seeing how the ten Canadians stack up after Cake Week.
Challenges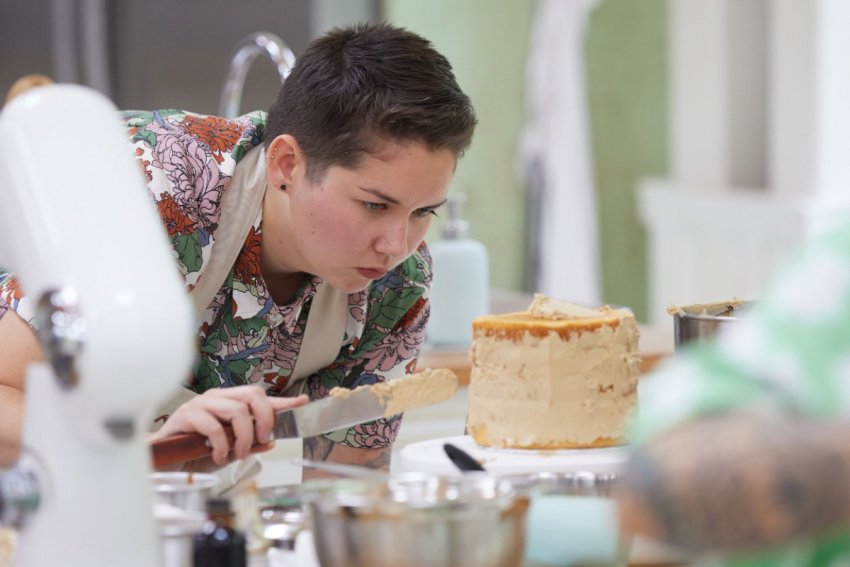 Cake Week is a fun, dare we say "tiered", way to start off Season 6.
Cake Week consisted of three bakes: individually flavoured Friand mini cakes for the Signature Bake; the Brazilian guava-filled roll cake, Bolo de Rolo, for the Technical; and an adorably-decorated, Japanese-style Kawaii Cake for the Show Stopper.
Of course, judges Bruno Feldeisen and Kyla Kennaley, and ten of the country's best amateur bakers entered the iconic tent for the first time to face Cake Week.
Bottom Baker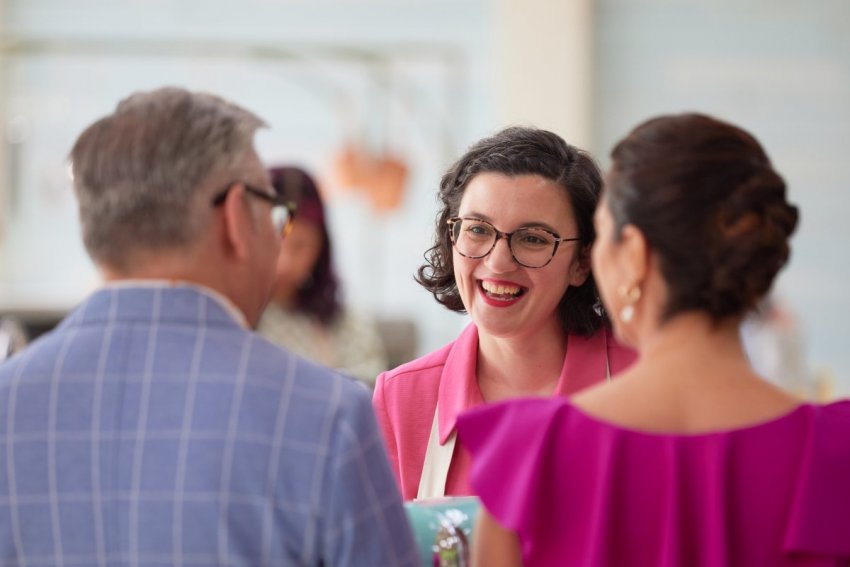 Montreal's Lydiane Gaborieu rallied from a minor setback to save her Signature Bake, but she appeared to struggle on both ends of the time spectrum with her next two. Fedleisen found her Bolo de Rolo to be a bit jumbled and in need of refinement, while Kennaley stated that her two-tier cake was a tad too simplistic given the amount of time the bakers were allotted.
Top Baker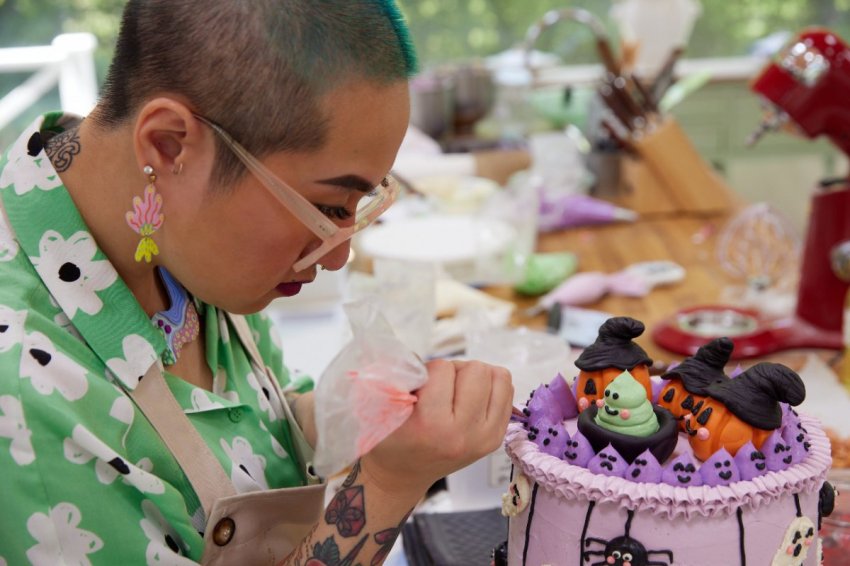 Chi Nguyễn has come out the gates with their baking A-game and earned themselves the designation of Top Baker for Cake Week thanks to their charmingly designed cakes. Each of their bakes came out beautifully, but the adorable Halloween-inspired Kawaii Cake pictured below looked almost too cute to eat.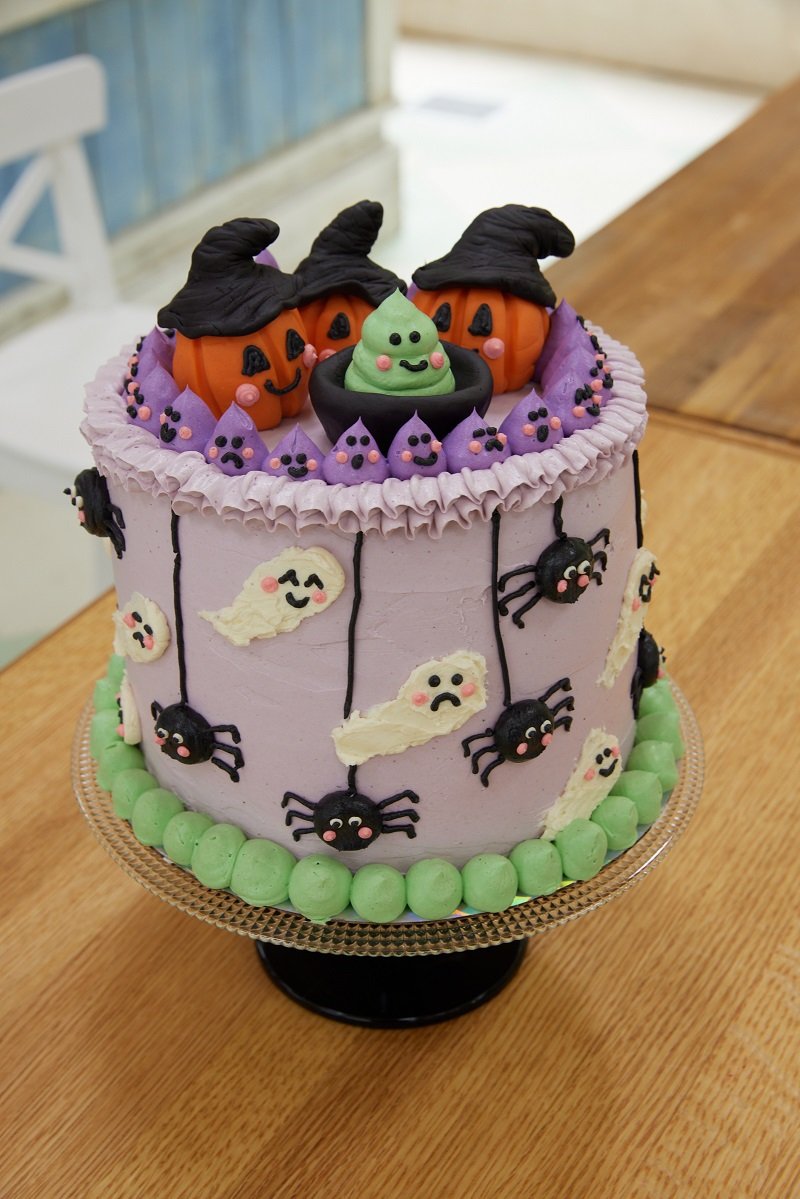 Next Week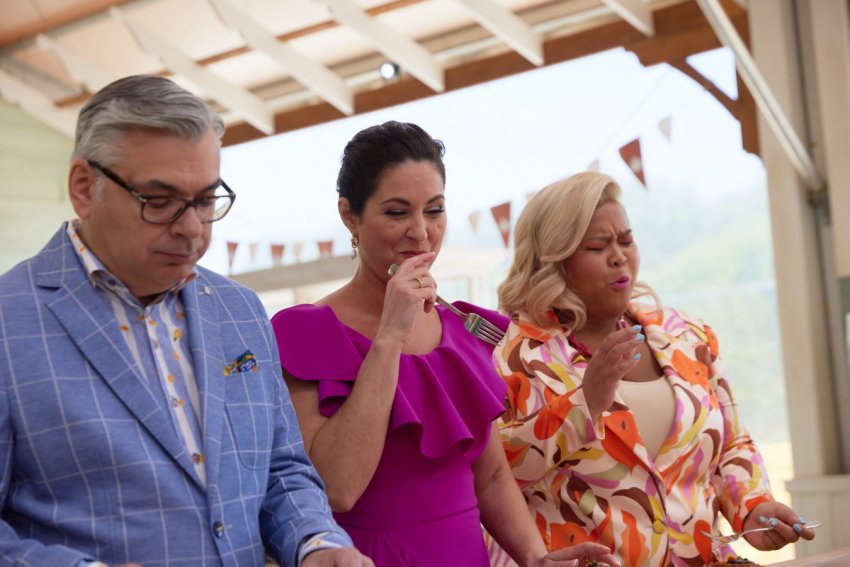 Next week is Biscuits and Bars Week in The Great Canadian Baking Show tent, so we're looking forward to seeing the nine remaining bakers square off (pun intended). GCBS Season 6 Episode 2 airs Sunday, October 9 on CBC and CBC Gem.