It's Botanical Week on The Great Canadian Baking Show and we're looking forward to seeing some bright and beautiful bakes from the seven remaining bakers. Speaking of botanicals, Rosemary has had to bounce back after a few rough starts this season, but right out of the gate she tells us that Botanical Week is the one she's been waiting for.
Kristi was able to up her game to put an end to Chi's perfect run on last week's episode, proving that there is still plenty of potential for parity in the weeks leading up to the November 20 finale.
Challenges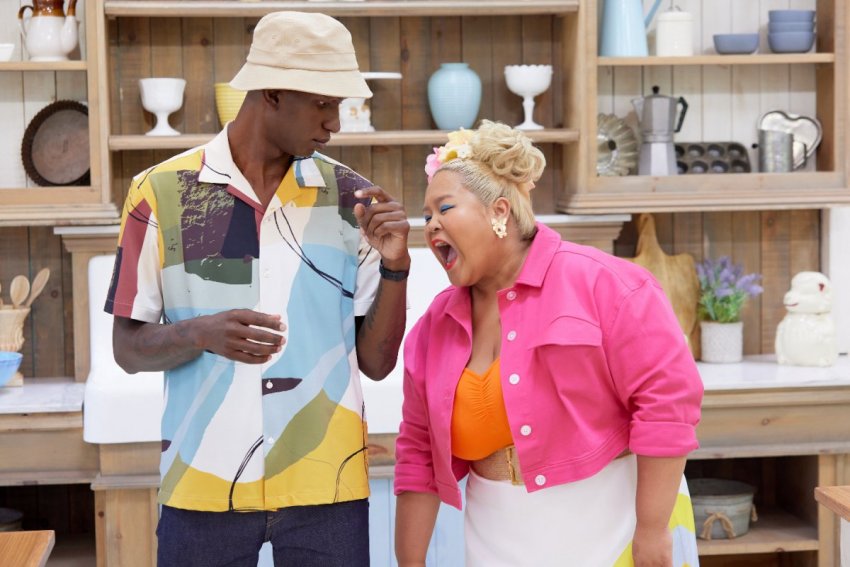 Pornel wastes no time getting right into the first challenge of the day, and tells the bakers that they must prepare a dozen pressed flower sandwich cookies featuring an edible flower, herb, or plant baked into them.
Presentation-wise, almost every batch of cookies looks lovely, but only Kristi, John, and Zoya receive critique-free feedback in terms of taste and texture.
For the Technical Bake, the bakers are tasked with making the sweet Moroccan dessert chebakia, which is described as a sweet pastry that is twisted into roses and fried to golden brown. Initially the bakers don't appear too daunted by the task, but as the clock winds down the technical difficulty of the challenge becomes evident at almost every station.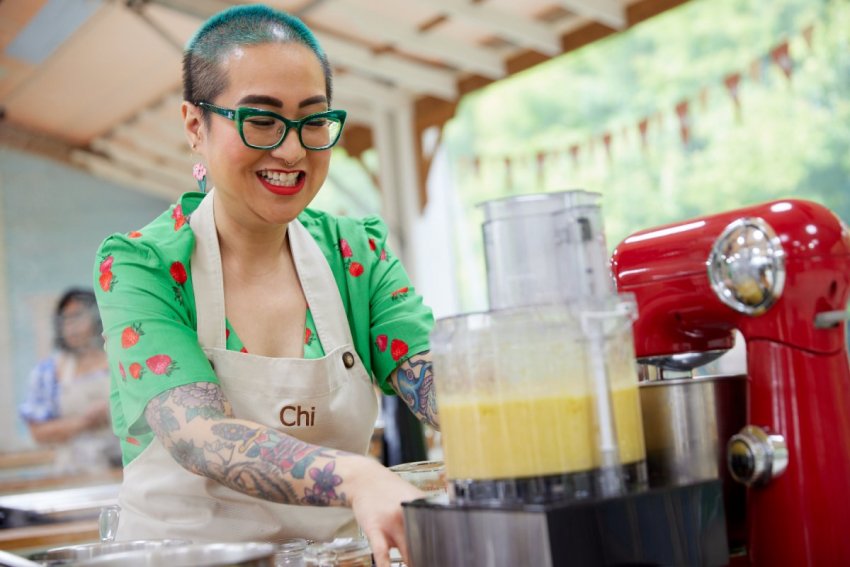 All seven bakers submitted chebakias that fell short in one way or another, but the best baker of the bunch was none other than Rosemary. We'll have to see if she can continue her forward progression into the Show Stopper challenge.
The final challenge will require the bakers to jump aboard one of the latest Tik Tok trends by making an illusion cake. Since an illusion cake can look like pretty much anything, the bakers will have a near-blank canvas to work with, but the end result must resemble a botanical object.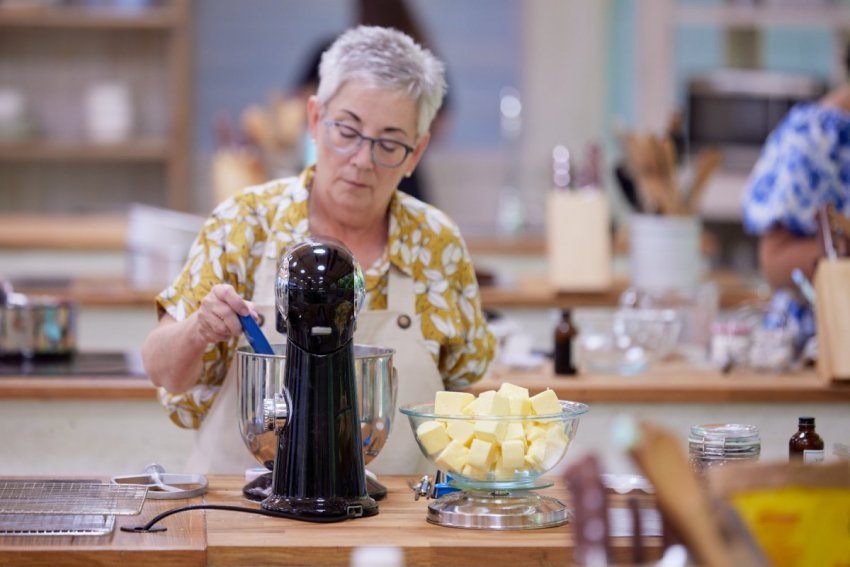 Outside the GCBS tent it appears to be a rather dark and dismal rainy day, but as the bakers' creations begin to take form, the tent starts to pop with bright, vibrant colours and creative designs. Between the incredibly realistic bakes and the positive feedback across the board from Kyla and Bruno, this might end up being the toughest decision the judges have ever had to make.
Bottom Baker
Unfortunately, the nature of competitions such as this means we're inevitably going to have to bid farewell to more than a few bakers we've grown fond of. Despite putting together a picturesque potted planter Show Stopper, Jomar was selected as the bottom baker and made his exit from the GCBS tent.
Top Baker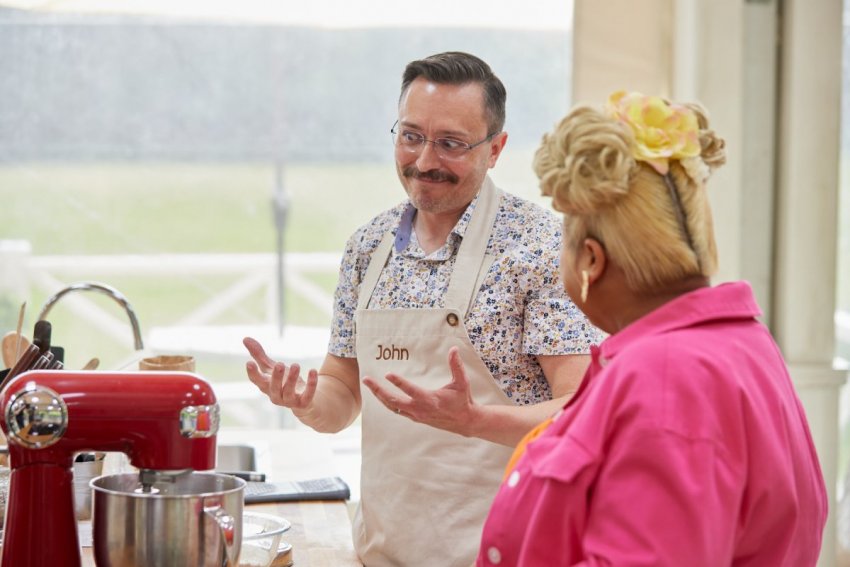 Beyond the sheer beauty of his final products, something about the confidence and ambition John demonstrated throughout each of the three bakes gave off the impression that he has definitely found his footing in the competition.
He seems to have a unique ability to swing for the fences while remaining relatively restrained, which has historically been a winning combo and a great indicator of a baker who has what it takes to make a deep run.
Next Week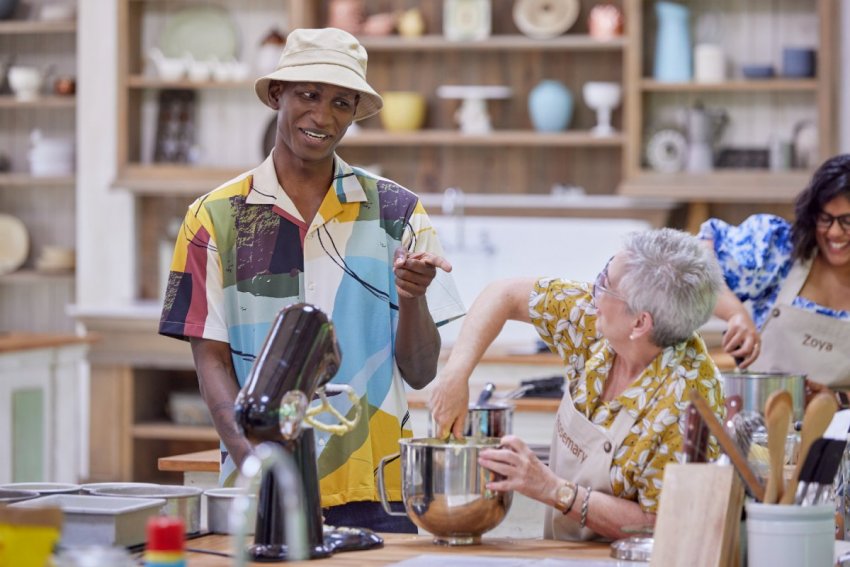 With next week's episode coinciding with Halloween weekend, we couldn't think of a better time for Chocolate Week to take centre stage. Only four weeks and six bakers remain, and at this point it could still be anyone's game.
GCBS Season 6 Episode 5 airs Sunday, October 30 on CBC and CBC Gem.