Eat North HQ is stocked to the ceiling with chocolaty goodness for this year's batch of trick-or-treaters and that's especially swell because this week's episode of The Great Canadian Baking Show is all about chocolate and you can bet the bakers will be serving up plenty of crave-inducing creations.
Speaking of betting, word of a GCBS odds-calculating website came across our desk this week, so if you've been itching to raise the stakes on your watching experience with a bit of gambling, it might be worth checking out. Who knew?
Challenges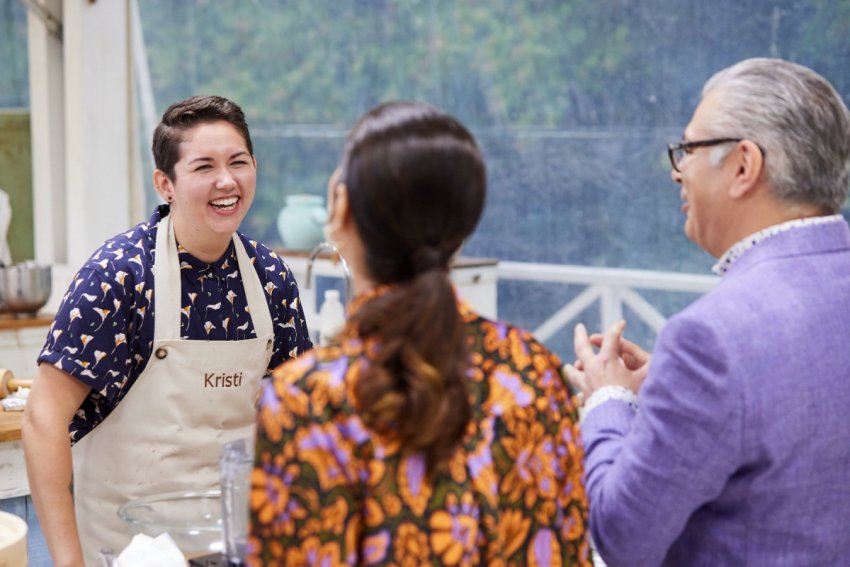 For the first challenge of the day, the six remaining bakers are tasked with making eight chocolate-centric ice cream sandwiches featuring homemade ice cream between two soft cookies. The bakers can feature any flavour they see fit, but chocolate must take a starring role.
There were quite a few cute cookies, but only John and Kristi managed to get their ice cream to set correctly, while Chi and Lauren both came close enough to elicit positive feedback from the judges.
For the Technical Challenge, the bakers will have to recreate Kennaley's favourite cake in the world, sacher torte. The legendary Austrian delicacy typically features two layers of chocolate sponge, a layer of apricot jam, a shiny chocolate glaze, and the word "Sacher" written in cursive with icing.
As is usually the case with the Technical Challenge, timing is everything and precision is paramount. Surprisingly, Chi and Kristi find themselves on the bottom, and the two that seemed the most nervous, Zoya and Lauren, finish on top.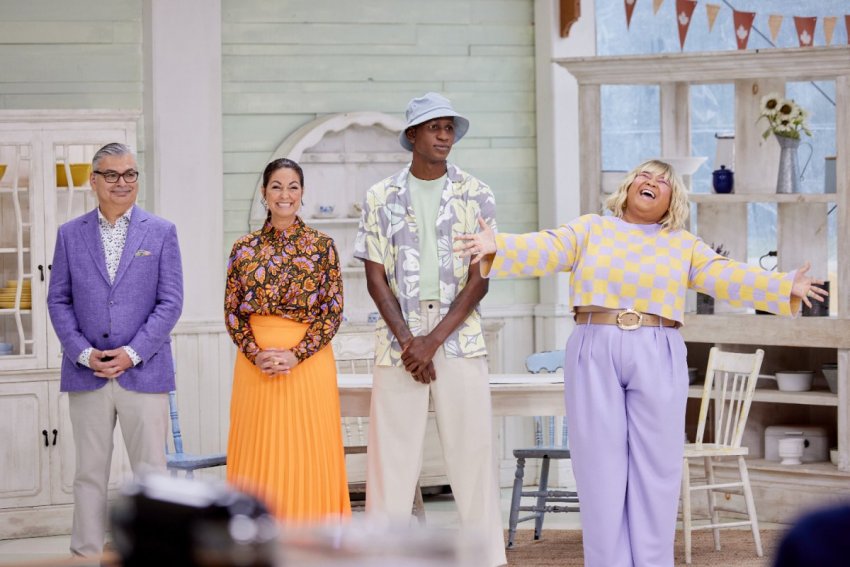 Pornel surprises the bakers with a seriously stylish new hairdo and tells them that for today's Show Stopper Challenge, they'll be doing some surprising of their own. The bakers will have to create a 3D chocolate reveal, which Pornel describes as a hidden dessert within a chocolate shell.
After a fairly stressful few minutes of scrambling to put the final touches on their shells and cake, all six bakers manage to pull through in the nick of time.
Kristi's submission is basically flawless and Chi's is only slightly less impressive. Both bakers showcased immensely imaginative reveals with meticulously designed cakes. John, Rosemary, and Zoya keep the judges smiling but all fall short in one way or another. Lauren goes last and her dessert lights up the room with allure. It's probably the most beautiful of the bunch, and judging by Kennaley's reaction, it's also the best bake.
Top Baker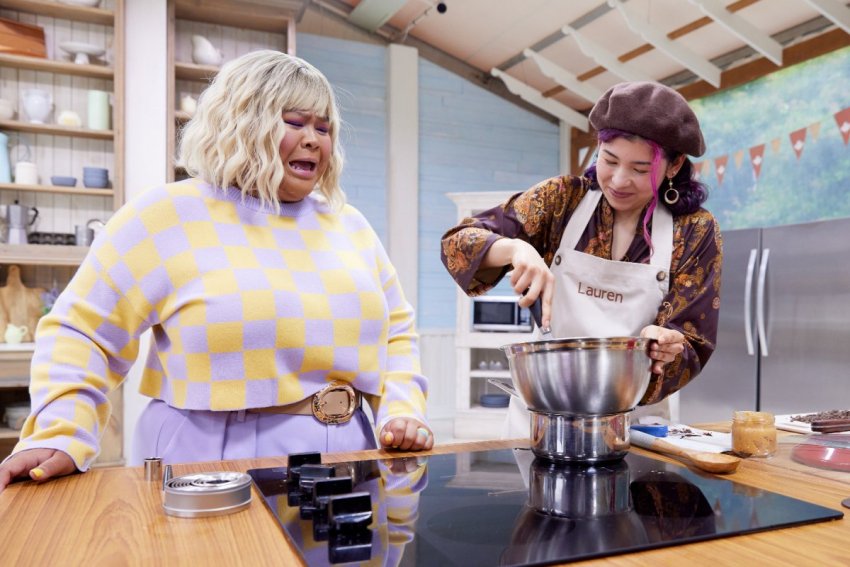 No surprise here. Lauren knocked it out of the park today. She's been right in the middle of the pack all season long, so winning two, if not three, of the most difficult challenges we've seen thus far should really help her confidence going forward.
Bottom Baker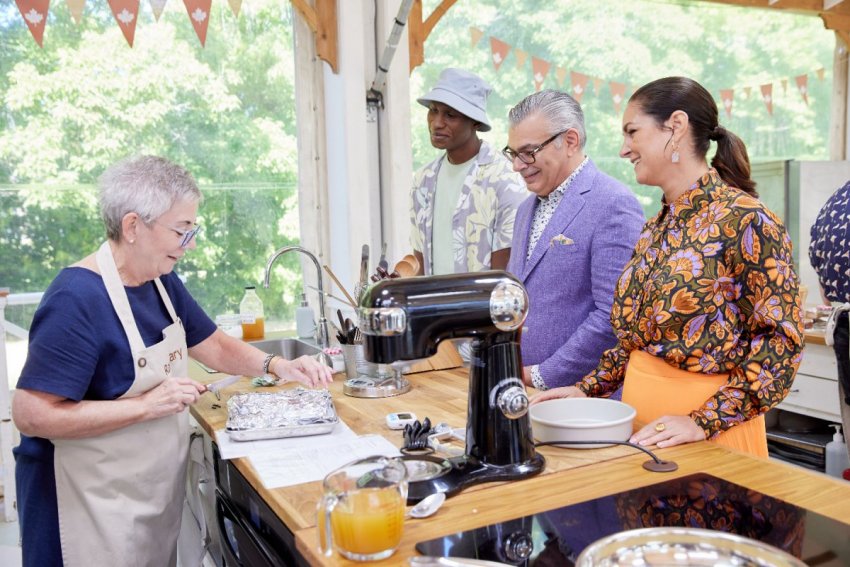 I hate to say it, but Rosemary displayed a bit of a defeatist attitude throughout the episode, so while the GCBS tent will certainly feel a little less full without her wise wit and wholesome charm, it wasn't all that surprising to see her on the proverbial chopping block today.
Next Week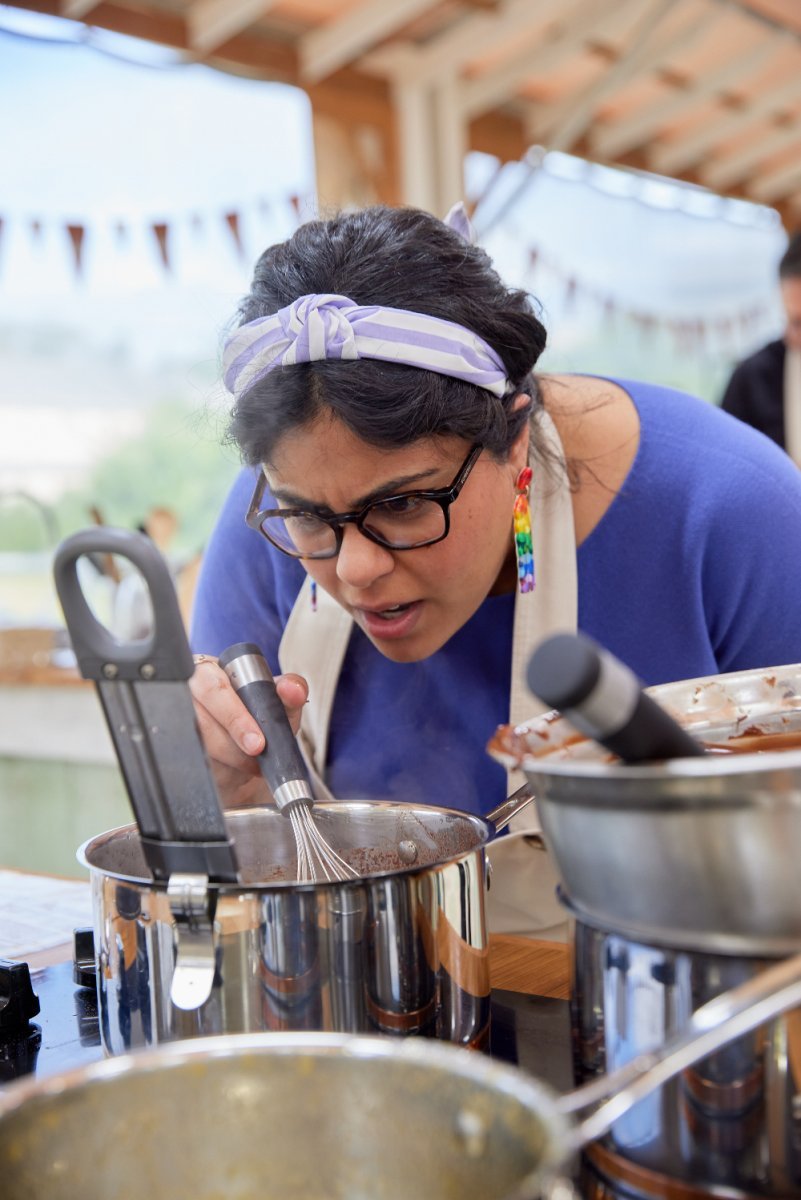 The final five bakers have successfully tempered the chocolate storm, but will they have the poise to make it past pastry week? We'll have to tune in next week to find out.
GCBS Season 6 Episode 6 airs Sunday, November 6 on CBC and CBC Gem.