It's not goodbye, it's just see you later, right?
After years of hard work helping to put the Edmonton food scene on the map, it was recently announced that the award-winning chef Christine Sandford is officially moving on from her executive chef position at Biera.
Biera was opened back in 2017 by Blind Enthusiam Brewing inside the Ritchie Market. It was quick to capture the attention of Edmontonians due to its striking interior (contemporary and luxe visually, a brewpub design like none other in Western Canada), its meticulous approach to brewing, and Sandford's dynamic food menu.
This trifecta would help propel the buzz of Biera far beyond the Alberta capital, as the restaurant began garnering accolades by publications like Air Canada enRoute, Canada's 100 Best and The Globe and Mail. Naturally, Eat North wrote about Biera once or twice too.
The chef's culinary approach included expert sourdough and fermentation programs, vibrant plating styles, hyper-locality in terms of ingredients and an ever-evolving offering of unique cheeses. Sure, Biera was technically a brewpub, but the dining experience here elevated it far beyond the standard into a category of its own.
Above it all, it's my impression—both from personal experience and industry colleagues—that Sandford was an inspiring and kind leader in the kitchen. With a diverse team, Biera has always presented as a welcoming and safe workplace for individuals.
"To all of the staff, industry, suppliers and guests who touched my life during my seven years at Biera, thank you," wrote Sandford in her farewell Instagram post.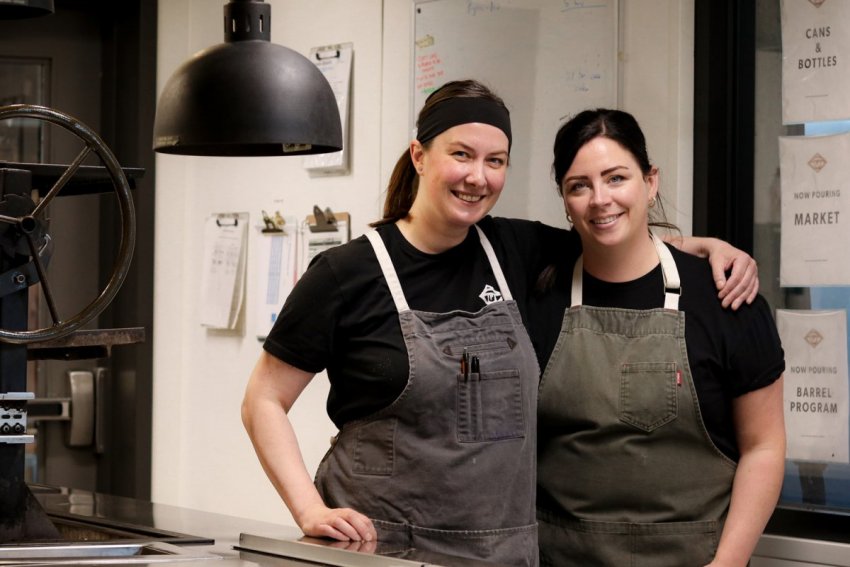 It's a bittersweet feeling as the chef has left a profound mark on the city, but fellow culinary talent Davina Moraiko (RGE RD) has now stepped into the role.
This is also cause for celebration and excitement, and I look forward to seeing what the chef conjures up in the Biera kitchen!