In honour of Black History Month and in collaboration with ATB Financial, Edmonton's new Feed The Soul Dining Week will celebrate Black-owned food businesses with a first-of-its-kind, week-long festival.
Happening from February 10-17, 2023, 15+ restaurants, makers and shops spanning cuisines like Jamaican, Ethiopian, Eritrean, Nigerian and Trinidadian will offer daily food specials, flash sales and other time-limited offers. People are encouraged to follow Feed The Soul Dining Week on Instagram to keep up-to-date with its daily happenings.
"Edmonton is blessed with some amazing Black-owned restaurants offering delectable dishes drawn from a rich diversity of African and Caribbean cultures," said David Shepherd, MLA for Edmonton City Centre in today's announcement. "Whether stewed beef, jerk chicken, kifto beef and injera, spicy tropical dill pickles or a classic roti, there will be something pleasing to every palate."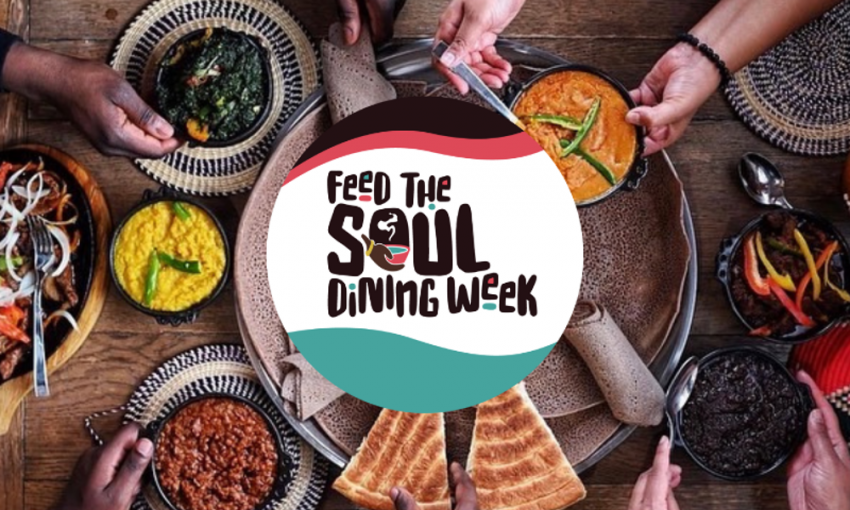 Participating Black-owned businesses include Sauce Modern Caribbean Cuisine, Spice 'n Rice, Graham's Jerk House and Café Caribbean. Cakes by Layered by Rissa, as well as Mojo Jojo Pickles and Token Bitters are three makers getting in on the action too.
"Feed The Soul Dining Week is a great way to showcase our contributions to the local food scene as Black-owned businesses," said Keenan Pascal of Token Bitters in today's announcement. "It will serve as a great reminder to the community we serve delicious food and drinks, bursting with flavour - all year round."
For more information on Edmonton's inaugural Feed The Soul Dining Week, head to its website.