Though the spice blend associated with hot chicken has been very popular over the past couple of years and found its way into many things, it's not every day you see the flavours of jerk chicken incorporated into a sweet treat.
Thankfully, the jerk chicken ice cream the Canadian-Caribbean ice cream maker Sweet N' Nice announced this morning was 100 per cent a joke–though admittedly, we did fall for it initially.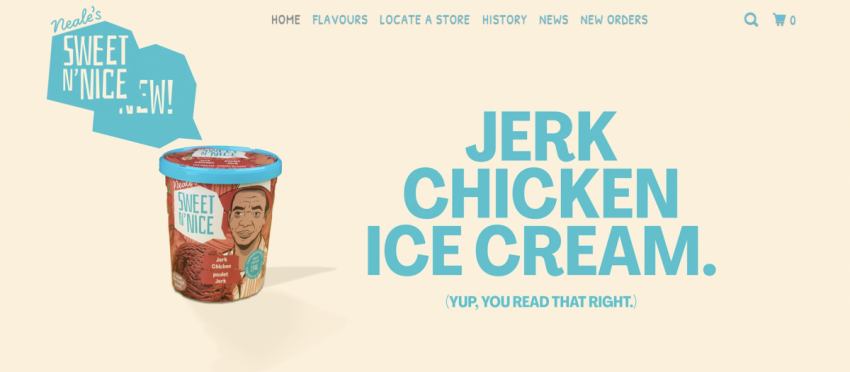 Here's an excerpt from the company's press release about the April Fools' Day joke product:
"When we launched Sweet N' Nice across Canada last year, our goal was to bring the fun flavours of the Caribbean for Canadians to enjoy," said Andrew McBarnett, co-founder and CEO, Neale's Sweet N' Nice. "Jerk Chicken is as authentic to the Caribbean as any of our tropical fruit ice cream flavours, like coconut, mango, and guava. We felt it was a natural extension of our product offering and are surprised no one has done this yet!"
Made with a premium and proprietary blend of spices that originate with the family's roots in Trinidad, Sweet N' Nice mixes its popular cool and creamy ice cream with jerk seasoned chicken, creating a fiery heat that instantly refreshes.
Sweet N' Nice Jerk Chicken Ice Cream will be listed at major retailers on April 1st for an MSRP of $5.99/500ml.
Outside of the prank announcement today, the ice cream producer did recently launch a new banana chocolate flavour which is something we'd definitely spoon into. No joke!