For many, summer means ice cream. No matter what time of day--breakfast, lunch, dinner, and everything in between--there's just something about the versatile and beloved frozen treat that always seems to hit the spot.
And if Canadian ice cream-lovers didn't have enough to be excited for this summer, Ontario-based ice cream company, Sweet N Nice, just announced that they are expanding their popular line of Caribbean-inspired ice cream flavours into Western Canada.
Sweet N Nice offers a tropical twist on the traditional classic, featuring all-natural flavours such as coconut, mango, guava and passionfruit.
"Sweet N Nice is thrilled to work with our retail partners and expand our product availability across Canada," said Andrew McBarnett, co-founder and CEO of Sweet N Nice. "Since Sweet N Nice launched its first flavours in 2013, we have received so much encouragement from Canadians who share a love for the culture and the fun flavours of the Caribbean. We are very excited to share our full ice cream lineup with even more Canadians just in time for summer."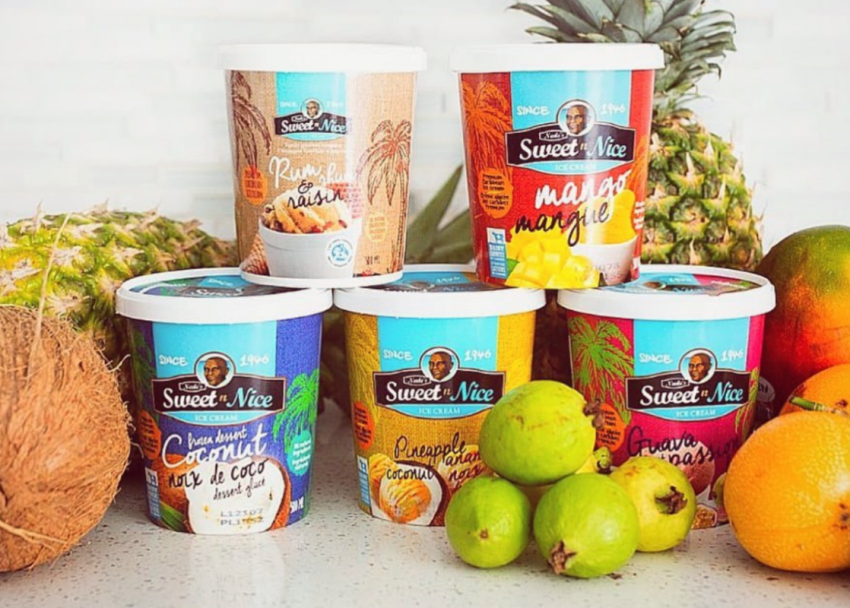 Although the Sweet N Nice brand was brought to life in Toronto in 2013, the family-owned company's story actually began in Trinidad in the 1940s, when McBarnett's grandfather, Charles Neale developed a revolutionary ice cream recipe using locally-sourced exotic fruits and flavours.
As word started to catch on, the fervent demand for Neale's one-of-a-kind ice cream became so widespread that he was able to purchase his dream home, support his family, and send his 12 children to high school. Before his death in the late 1980s, Neale passed on his secret technique and his family has been committed to keeping his legacy alive ever since.
Neale's legacy was further cemented into Canadian culture when the Sweet N Nice family recipe received the Dragons' Den stamp of approval in 2015. Although the Ontario-based company ultimately elected to pass on a joint venture with three of the "dragons", the praise and adulation they received has helped spread demand across the country.
Sweet N Nice's Caribbean-inspired ice cream is now available at major grocers in Ontario and at FreshCo in British Columbia and Manitoba.