To understand the thrill of summer in Montreal, you have to experience winter in Montreal. Brutally cold, exacerbated by bone-chilling dampness makes even the most mundane daily experiences nothing short of miserable. Come summer, it's no surprise that Montrealers prioritize celebration of the warmth and sunshine over everything else because of the underlying realization of cooler seasons to come. In this context, the city's near obsession with ice cream makes perfect sense; ice cream is as limited a commodity as summer itself, so when it's available, you have to make the most of it.
While 99 per cent of shops close during the winter months, come May, they are lined up for blocks. Take Mile End's Kem Coba, for example. The demand is so striking that an anonymous Twitter account called @KemCobaLine was created to report on the wait times. Despite being created in jest, the account is a useful tool for determining the most opportune moment for getting that ice cream fix without having to wait an hour.
Stephanie Le of NDG's Ca Lem adds that it's the combination of weather and community that contributes to Montreal's ice cream appreciation. "Montrealers jump at the opportunity to do as many summer activities as possible, enjoy the moment, and of course, make memories with the ones that they love. Ice cream is definitely on the top of the summer must-have list!" she explains.
Joel Yaffe of downtown's Glace des Arts seconds the sentiment and points to the challenges with seasonality. "In Montreal's seasonal ice cream business, you definitely need to be at the top of your game. Time plays an important factor; there's no time to make or recover from mistakes," he says. Despite this challenge for business owners, there's no doubt that it gives consumers access to ice cream of the highest quality around.
Richard Bernett, founder of Ripples ice cream, has a slightly different take on the ice cream hype, postulating that Montreal's identity as a culinary town with an array of cultures and palates contributes to creativity in both the restaurant and dessert sectors. "I've been making ice cream for 35 years now. My experience and Montreal's diversity allow me to create the most flavourful ice creams from ingredients not traditionally found in North American ice creams," Bernett says.
He has a solid point when it comes to the diversity of flavours that customers have come to expect from ice cream shops in Montreal. While chocolate and vanilla still grace most menus, they're not what people line up for. At Ripples in particular, the menu takes on a Middle Eastern spin with options like halva, kulfi, and chai tea. Other shops like Ca Lem and Kem Coba take you to Southeast Asia with flavours like tamarind and soursop.
With only a few months to try everything the city has to offer, one needs to be strategic to optimize their ice cream consumption. Get started with these fan favourites, from soft serve swirls to old fashioned scoops.
Ca Lem's offerings leave no stone unturned, with a selection of hard to soft ice creams, sorbets, and vegan choices, ranging from traditional family favourites to exotic flavours. "We really have something for everyone in your crew," remarks owner, Stephanie Le. The hottest ticket, though, might just be its ever-changing rotation of soft serve twists, featuring a duo of flavours like apple sorbet entwined with cinnamon toast crunch cereal milk ice cream.
Ramen by winter, ice cream by summer, Dalla Rose keeps its St. Henri shop open year-round to cater to both the cold and hot weather crowds. You can get your scoops in cones, yes, but the perfect vessel is the selection of cookies to build your own ice cream sandwich.
Plenty of places in Montreal's Little Italy offer gelato, but few make their frozen desserts from scratch like Gastronomia Roberto. Lighter than ice cream because it's made with less butterfat, it's that much easier to eat as much as you want. Go for its popular Baci, studded with pieces of the chocolate hazelnut candy, or more traditional with staples like pistachio and salted caramel.
This unassuming spot in Place des Arts was recently opened by Joel Yaffe after he decided to change careers from tech to ice cream. His soft serve features local Chagnon dairy and has an impossibly smooth texture that's almost too good to be true. Flavours change rapidly, but the high turnover means that you're always getting a fresh batch of whatever's on hand.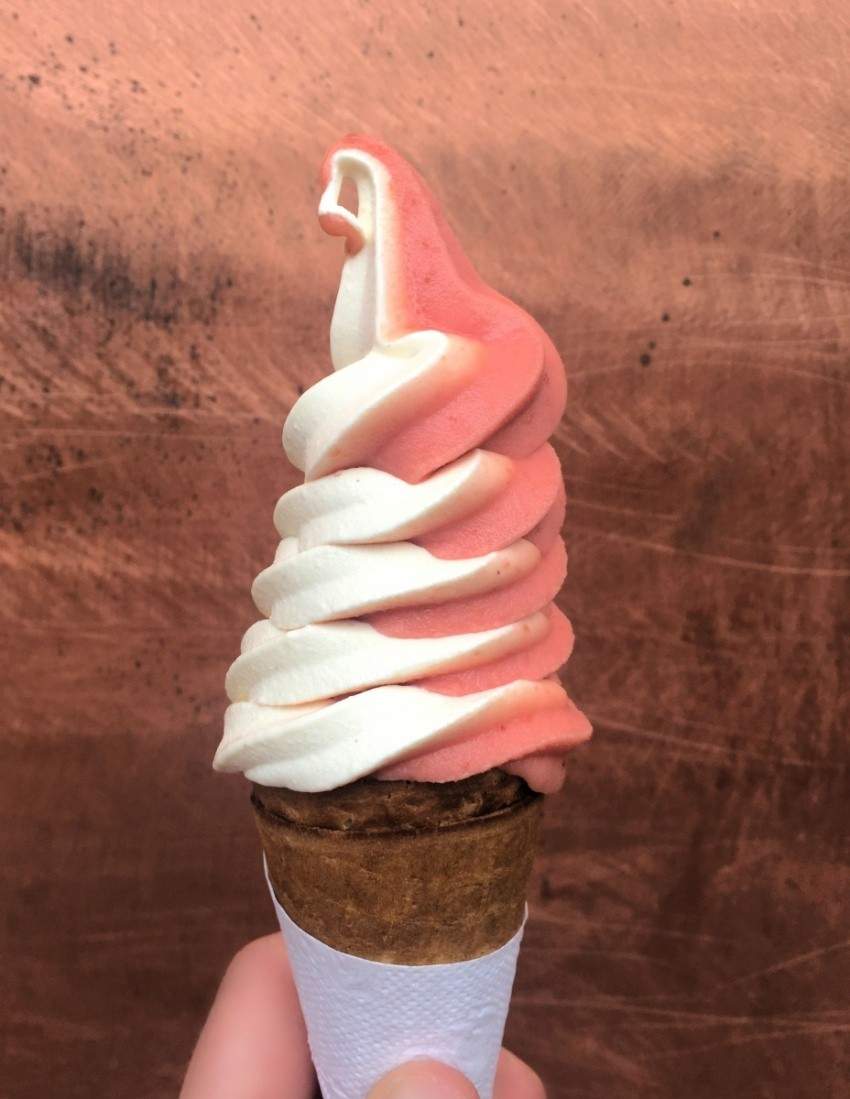 Undoubtedly Montreal's most sought-after ice cream shop is Kem Coba, with locations in both Mile End and east Montreal. Known for its twist ice cream, which swirls sorbet with ice cream, they also scoop up fan favourites like salted butter ice cream.
Ripples has been a Montreal staple since 1984 and while its younger competitors are all on board the soft serve bandwagon, it sticks with its tried and true scooped, hard ice cream. Founder, Richard Bernett, describes his approach to creating new flavours as "multi-ethnic" and it shows, with favourites like Fenni Rose, a combination of rose ice cream laden with candy-coated fennel seeds. That being said, it's hard to go wrong with a scoop (or three) of their six-time award winning chocolate, perfect for the ice cream purest.
One of Montreal's newest ice cream scoopers is Swirl, the brainchild of the team behind the Plateau's HÀO. Taking a different spin on soft serve, they've decided to go entirely dairy-free with a coconut-milk base instead of traditional milk or cream. And while this basic version is available, so are flavour combinations featuring local, seasonal ingredients.