Few food items hit the spot on a hot summer day better than a scoop (or two) of ice cream. With Alberta currently in the midst of one of the hottest summer stretches in recent memory, we couldn't think of a better time embrace the cool, creamy dessert.
These days, there are so many new small-batch ice cream makers that pride themselves on quality ingredients and seasonal flavours. As tasty as consciously created ice cream can be, there is also no shame in craving those less "real" flavours of bubble gum, cotton candy or Tiger Tail.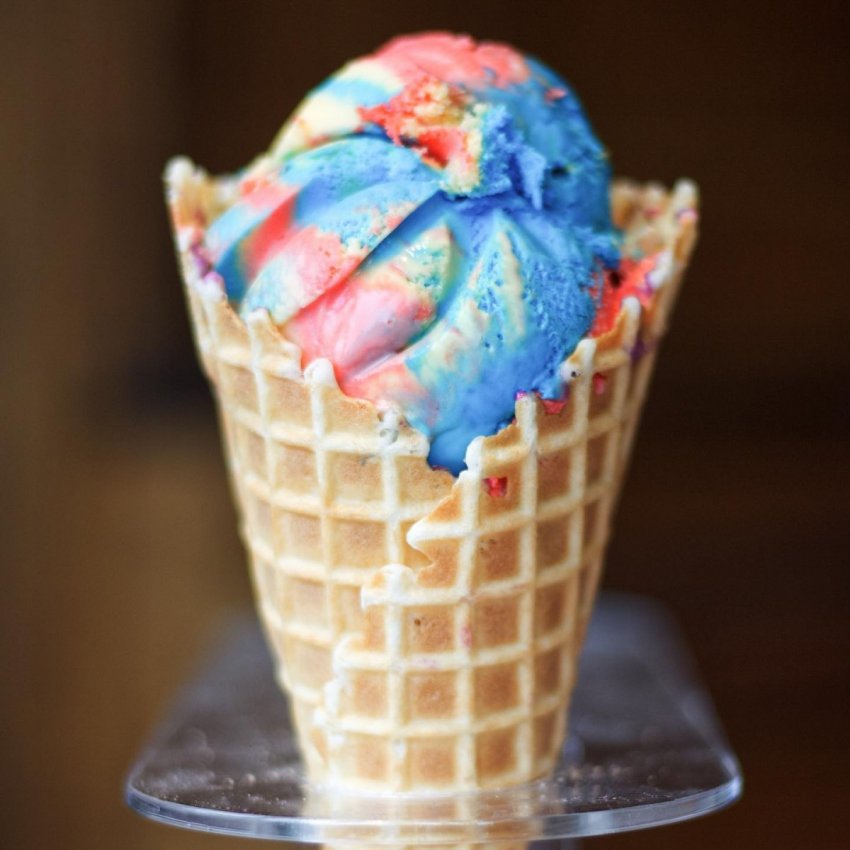 Leavitt's not-so-natural-but-delicious-anyways Super Kid ice cream in Calgary.
Everything in moderation, right?
From a chef-driven selection of handcrafted and locally-sourced ice cream at Edmonton's Kind Ice Cream and Calgary's Village Ice Cream, to hard, soft, and dipped ice cream cones from Swirls in Medicine Hat and Lethbridge, here are just some of the most popular ice cream purveyors across the province.