Summertime strolls around city is something that Canadians relish, and they're made even better when it's in a neighbourhood populated by good eats.
In Saskatoon, tucked into a corner in Riversdale, lie two of the city's sweetest indulgences: Fable Ice Cream and Darkside Donuts (set to open in late August).
The two shops have more in common than just sugar, though. Both are run by community-minded and creative artisans making downright delicious food.
Jordan and Lauren Ethridge opened Fable Ice Cream last year (and promptly sold out of their first batch in two days), and recently moved to the new spot at 633 Ave H S where lineups often stretch out the door and down the sidewalk.
"Our challenge is to keep up and make enough ice cream as we're selling it," laughs Jordan.
Three years ago, the young couple bought a small ice cream maker and began testing recipes. Naturally, they ate a lot of ice cream, but they gave away even more to friends and family–all of whom pushed them towards a formal business.
Fable Ice Cream, named for the whimsical and childlike feeling eating ice cream evokes, offers a standard menu of six flavours (like salted caramel), along with several seasonal flavours and a vegan option or two.
Word is that sour cherries and strawberries from Saskatoon growers will be featured in late-summer ice cream flavours. Look for an espresso menu later this year, too.
You'll want to take waffle cone option at Fable; it's also made from scratch.
Fable's ice cream is all made from scratch using organic milk (or cashew and coconut milk for vegan cones), organic cane sugar and as many local ingredients as possible; their rhubarb comes from a vendor at the Saskatoon Farmers' Market and the chocolate is from Those Girls at the Market.
"We value quality food," says Lauren. "The opportunity to contribute something to the local food scene excites us."
And what's a better post-ice-cream take home treat for the family than fresh doughnuts?
In the same corner, Bryn Rawlyk, the owner of the Night Oven Bakery, has been selling his artisanal doughnuts a few times a year at the bakery and was amazed at the popularity. However, he needed a new doughnut spot.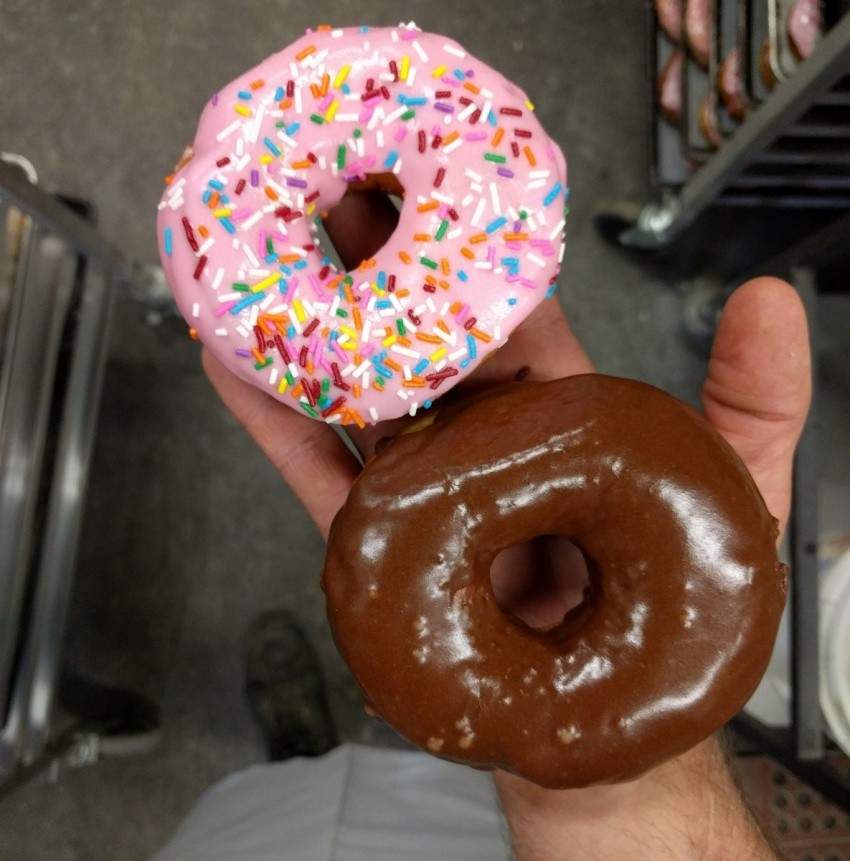 "For me, the Night Oven is very much a French boulangerie," says Rawlyk about the spot that has become known for top-notch bread and French pastries. "It isn't really the appropriate place to be making weird and wacky and colourful doughnuts."
Hence, Darkside Donuts: a space that will celebrate the ridiculous in Rawlyk's wildly popular sourdough brioche-style doughnut base.
Rawlyk welcomes the new creative outlet crafting doughnuts provides: "If you're given the genre of only doughnuts, there's a lot you can play around with and do."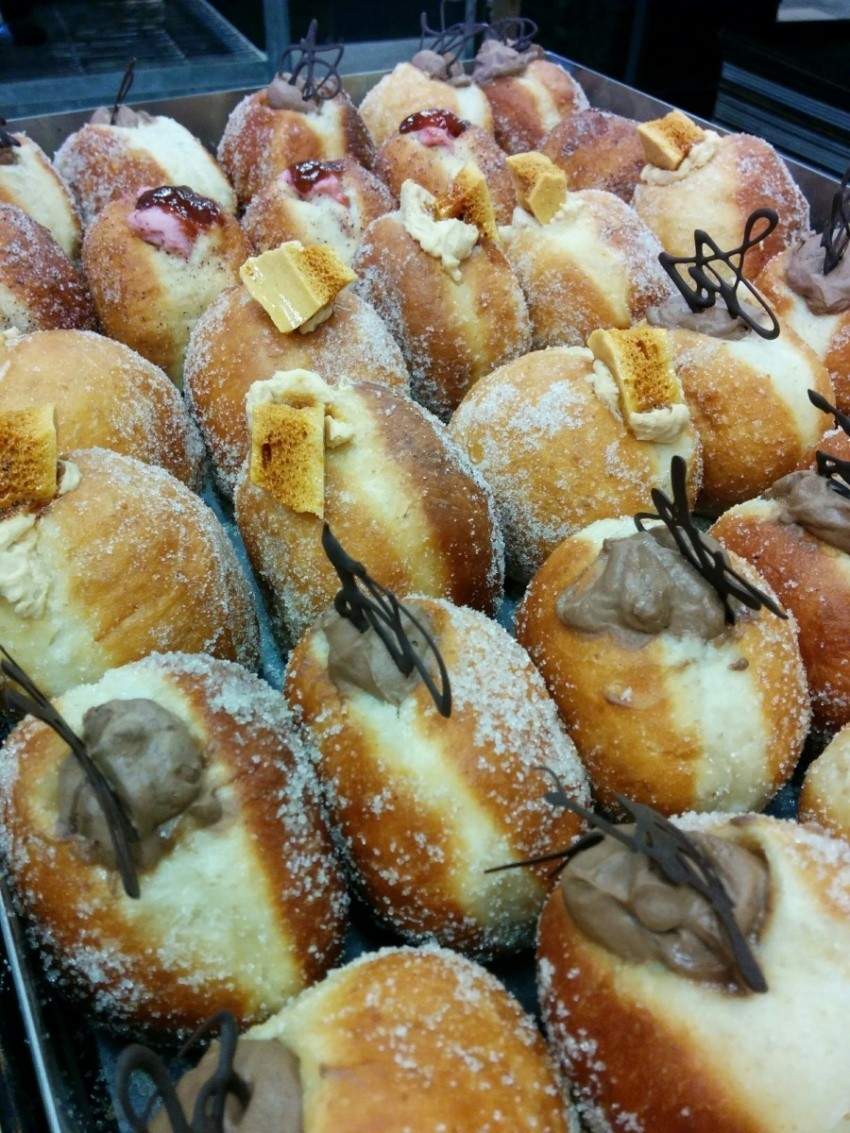 Don't expect a typical doughnut shop–Darkside will be pushing the flavour limits.
"It won't all be wild and crazy, but we'll definitely have free rein to try out super weird stuff."