Since opening on 17th Avenue in 2016, Made by Marcus has quickly become one of Calgary's premiere ice cream shops. After launching a second location in West Hillhurst last year and proving the scalability of its business model, it seemed inevitable that the beloved purveyor of delicious, and sometimes quirky, handcrafted ice cream would continue its expansion.
This summer, Made by Marcus owner Marcus Purtzki took his ice cream scoop, waffle cones, and diverse amalgamations of unique flavours northbound to the province's capital, and last week, opened a third location on Edmonton's historic Whyte Avenue.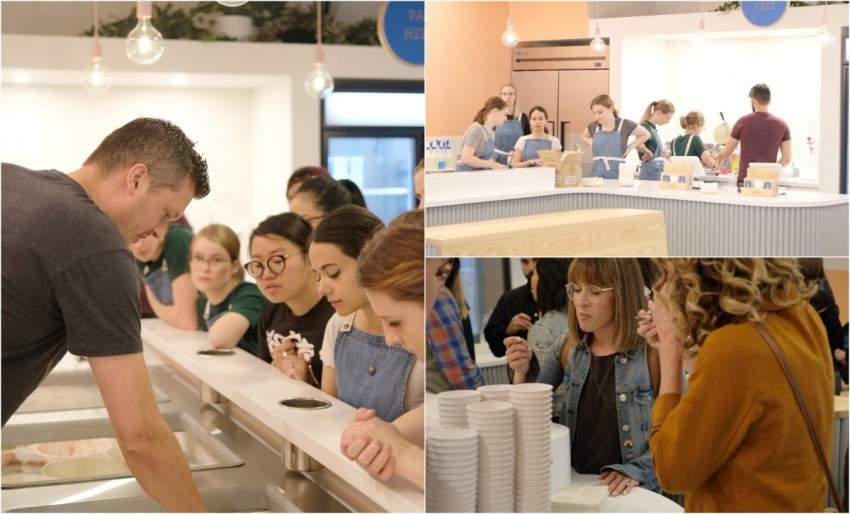 Whyte Avenue's combination of eclectic bohemia and classic tradition seems like a match made in heaven for the ice cream emporium, and Purtzki believes the pair will be a staple in Edmonton for years to come.
"We are super excited to expand up to Edmonton and have the opportunity to contribute to the vibrant food scene in Edmonton," Purtzki says. "The location itself is so unique as it's down a long, brick-lined alley, which almost feels like an ice cream speakeasy."
Made by Marcus
is known for drawing inspiration from regional ingredients and working with local artisans, and despite only opening its doors last week, Purtzki has already begun collaborating with his new neighbours in Old Strathcona.
"We felt it was important to be a part of the food scene by working on collaborative flavours like Duchess Bakery, Transcend Roasters and Odd Compnay Brewing that are Edmonton-exclusive flavours," Purtzki adds. "flavours like Earl Grey financier and Raspberry, espresso peanut butter and blackberry, and mango IPA sorbet."
Made by Marcus is open everyday from 12 p.m. to 11 p.m.