Just in time for summer, Halifax's only local vegan ice cream maker, Common Confections, has relaunched under new ownership. According to owner Tanessa Holt, the small-batch vegan ice creams and ice cream bars are cleaner and healthier than before.
"We've taken vegan and we've cleaned it up a little bit," says Holt. "A lot of vegan food can be pretty junky. You can get greenwashed by the label."
Common Confections, which wholesales to more than 20 locations around the province, as well as selling locally at the Alderney Landing Farmers' Market in Dartmouth, is now 90 per cent organic, and uses organic cane sugar.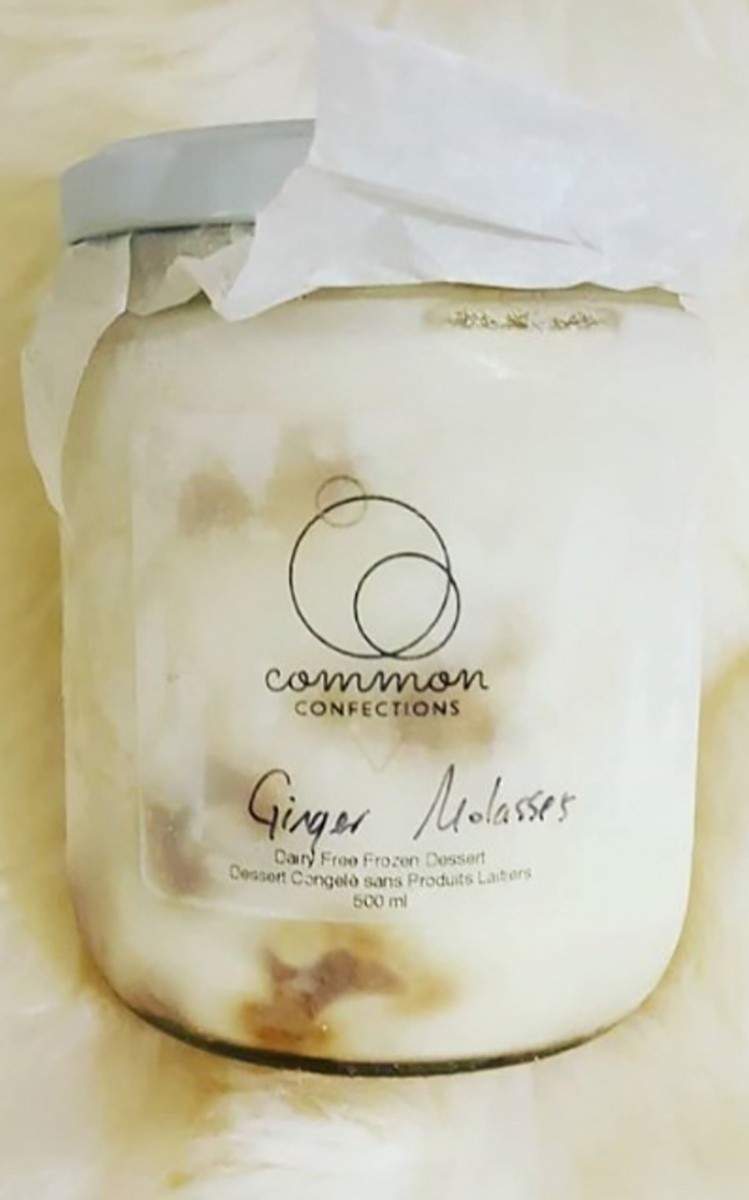 Although Holt is the new owner of the vegan frozen dessert company, she is no stranger to the plant-based food scene. Before moving back to native British Columbia two years ago, she was the owner of Food Noise, a shop on Dartmouth's Portland Street that sold ready made, healthy meals, and non-spray, non-GMO foods.
Now back on the East Coast--"I was homesick for Nova Scotia," she says--Holt makes ice cream from a community kitchen near her home in Milford, but chose to celebrate the launch of Common Confections at Portland Street's Lake City Cider in Dartmouth.
At the launch, surrounded by friends, families, customers, and "cheese" provided by fellow plant-based hero, Real Fake Meats, Holt reflects on how much this part of Dartmouth has changed since she's been away.
"There is so much more of a food scene here. It was pretty much food desert when I had my shop. It's awesome to see the breweries and the cideries popping up, and people really getting into the food scene in Dartmouth."