Owner of Coastal Healing and former chef de cuisine at Halifax's EnVie, Lauren Marshall, hosts plant-based cooking classes, organizes culinary wellness retreats, and offers private chef services, where everything she cooks is vegan. Since there's a good chance you will have a few vegetarians or vegans around your holiday table, the Top Chef Canada alum shares her suggestions on how to plan the menu so that everyone can share in the food festivities. "Have a couple of options for those who are vegetarian or vegan, they will be happy you tried," says Marshall.
Know who you are cooking for and what their dietary restrictions are
Before you even get started, it's important to know what constraints you are cooking within. Are your guests vegan or vegetarian? Do they eat dairy? Do they eat eggs? You also have to be mindful of other restrictions, like allergies and gluten intolerances.
"I've noticed that people who are vegan are conscious about their diet overall and try to reduce gluten as well," Marshall says.
So, it's good to find out exactly what your guests will and will not eat.
Find easy substitutes for your favourite non-vegan ingredients
"Go back to basics," Marshall suggests, "Think, 'So I'm not going to cook with butter, but what can I use that tastes like it?'"
Coconut oil is an easy substitute, which when paired with nutritional yeast, provides a cheesy, buttery flavour. Vegan butters are also an option, as well as any plant-based oils (olive, canola, grapeseed, camelina, sunflower, and the like).
What do you do for cream? Marshall like to use coconut cream in place of regular cream. Use good quality coconut milk, scoop the fatty section off the top, and add it to everything from mashed potatoes to pumpkin pie.
If dishes are naturally vegan, keep them that way
Holiday meals are hectic enough as they are without having to make two different versions of each dish in order to satisfy everyone's dietary needs. So if you can easily make a dish that is usually already vegan, doing so will ensure that everyone can eat it. As Marshall puts it, "If you are cooking a holiday meal, just don't cook with butter. Don't use it, you don't need it, and nobody will miss it."
Know when to use shortcuts
Time isn't always on your side, so when you can take a shortcut without compromising the taste or integrity of a dish, do it.
"Sometimes I cheat and buy a pre-made product like Yves ground round," Marshall says.
Bulk it up with chickpeas, wrap it in phyllo dough, roll the exterior in pecan or dried cranberries, and bake it off. No one needs to know that you didn't make every element of your gorgeous vegan roulade from scratch.
Don't forget about the main course
Considering that they don't contain meat, vegetarian and vegan dishes are often viewed more as side dishes than the centre of the plate. To make a meatless main course, you can do a roulade or Wellington that is plant based. Or, you can make a "meatloaf" with lentils, or a "roast" with seitan.
"When you make a veg roast and carve it people go, 'Wow, that's vegan?' It's definitely a showstopper!" Marshall says.
Or dessert
Dessert is essential to a big holiday meal, but it can be tricky to produce holiday baking when you are restricted from using eggs or dairy.
"You can go really simple with pumpkin pie, but it usually has eggs and cream," Marshall explains. "So, take pumpkin puree, fold in cashew cream to make it taste rich, and set it with coconut oil. Plus, you don't have to bake it!"
Sticky date pudding is also one of her favourites. It is surprisingly easy to veganize with the use of coconut caramel instead of traditional toffee sauce, and a liberal amount of sticky, sweet Medjool dates.
Marshall also uses Medjool dates in her egg-free and dairy-free "eggnog".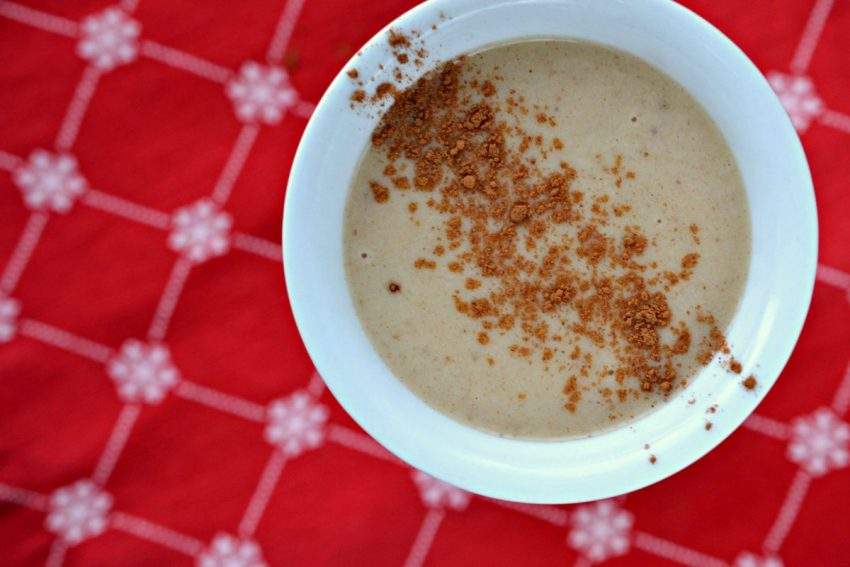 Caramelization equals flavour
Nowhere is this statement more apparent than in dishes like chef Lauren Marshall's roasted Brussels sprouts, or her luscious onion gravy.
"Brussels sprouts are always on the table," she says. "Just roast and toss with coconut oil, nutritional yeast, roasted garlic, salt, and pepper."
As for that gravy, the first step is to cook down thinly sliced onions until they are a rich, golden brown, just like making French onion soup. Then you can add in mushrooms, vegetable stock, and plenty of bourbon for good measure. It is the holidays, after all.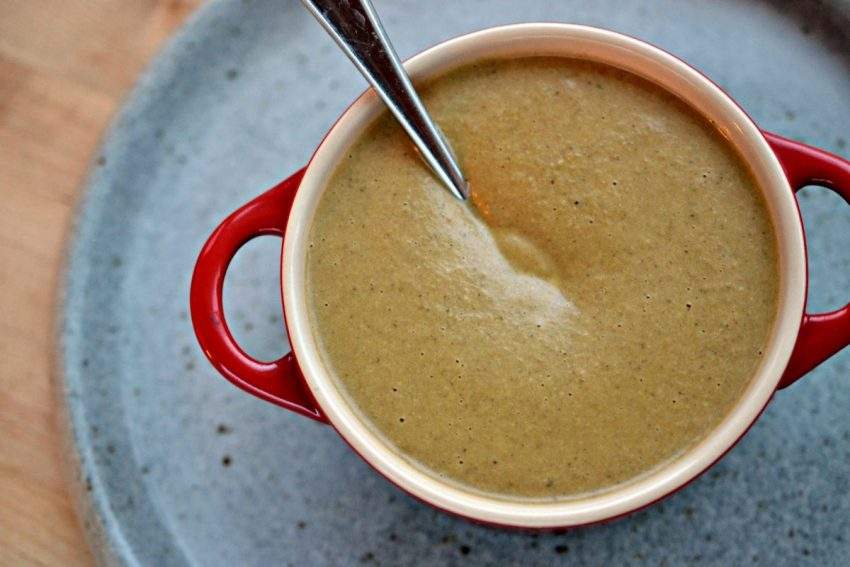 Go for extreme comforts that foods people know and love
"Find things that are similar to what people like," Marshall suggests. "It is much easier to convert people with things they are used to."
You can make everyone's favourite, mac n' cheese, but instead of using a cheesy béchamel, swap it out for a pureed butternut squash sauce, along with some nutritional yeast for added "cheesiness". Make vegan chowder with cashew cream, or vegan chili with bulgur wheat or ground mushrooms as your "meat" element.