When Amber Marshall moved to Alberta in 2006, she was already an established actress with multiple acclaimed acting credits to her name, but what she's accomplished in the time since has been nothing short of remarkable.
Today, Marshall has her own clothing and jewelry fashion line, is the publisher and principle writer for her magazine, Amber Marshall Life & Style, and is now getting set to serve as the Calgary Stampede's 2019 Parade Marshal.
Despite having a career chocked-full of success and notoriety, Amber manages to stay down to earth, thanks in large part to the time she spends on her ranch with her husband. Together, the two have raised a variety of animals on their Alberta property, including horses, cattle, rabbits, birds, cats, and dogs--all while managing to find time to volunteer at the local veterinary clinic.
In the midst of filming an incredible 13th season for the long-running hit CBC show Heartland, the multi-talented actress took some time out of her busy schedule to talk about acting, ranching, and her earnest passion for Canadian food.
13 seasons of Heartland and counting
Working on Heartland is incredible. An actor can only dream of a job that has such longevity, and it's very rare in our industry to come across something like this project. I think it's a unique experience because for most actors, when they're hired on a job, it might last one season or two seasons, if you're lucky, maybe three, but to be on 13 years and counting is unbelievable.
I think that both myself and my character have become more alike over the years because the writers take advantage of things that have happened in my own life and they create them in the story. It's really unique because I get to wake up every morning and go out and see my horses, and then I go to work and pretend to do all the same things that I do at home.
I think that's something that not a lot of shows are blessed with. I kind of live the same life as my character and even though it's a fully scripted drama, I'm able to bring that realism into it and share those experiences.
Favourite Canadian food
I think for me, one thing about living in Alberta is the easy access to great Alberta beef. My husband bought a smoker this year and he prepares some of the most amazing steaks and roasts and we are so lucky that we have access to great Alberta beef. So, I think that every main dish for me usually starts with that. I'm very fortunate to be able to raise a lot of the meat that we consume, so I know exactly where it's been and how it's lived. Knowing where your food comes from is something I think is very rewarding.
Also, being on Ontario girl, I love corn on the cob. That's usually my pairing of choice. So, I would say steak, potatoes, corn on the cob, and then a nice, fresh salad.
Favourite meal growing up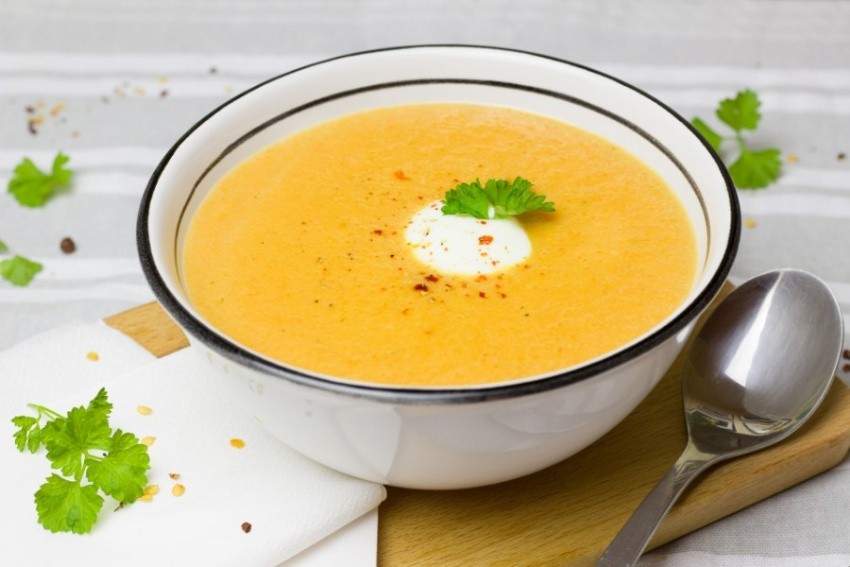 My mom used to make a really good Shepherd's Pie--I always enjoyed that. My dad made a really good carrot ginger soup. I always remember when I wasn't feeling well, he would make carrot ginger soup, and I still make it to this day because I love it. So, it's between dad's carrot ginger soup and mom's Shepherd's Pie.
Breakfast and brunch
Most recently, I absolutely have fallen in love with Westwood in Black Diamond. They only serve brunch on Sundays, so I make sure every Sunday, I always get in there for brunch because it's just excellent. They also make great lunches and on Saturdays, they make homemade donuts, but you have to get in there before 9 a.m. because they're usually fully sold out by then.
I also love the Chuckwagon in Turner Valley; It's kind of a staple for ranchers in the west.
Dinner
For dinner, you can't top the Longview Steakhouse. The only problem with the Longview Steakhouse is that you can never get a seat. You can't just drop in there. You definitely need to have reservations and they usually have to be at least three weeks in advance.
Drinks and Dessert
I don't drink but I would actually say Westwood again because they make really good specialty coffees. I had a lavender latte there the other day that was excellent. If I'm going to get together with a girlfriend for a coffee or a little chat, I usually end up at Westwood because it's a nice atmosphere and they have great beverages.
Of all the meals, I love dessert the most. So, any good meal for me is always finished with a really good dessert. I don't really have a favourite place, I just always stick to ice cream as my go-to. I love any good ice cream shop--I'm in there and I'm double scooping for sure.