Renée Lavallée has long been a household name in the East Coast food scene. For years, she's been helping put Dartmouth (and Halifax by proxy) on the culinary map by way of her popular eatery, The Canteen on Portland, as well as her formidable culinary competition skills off-screen. Now, with a new season of Top Chef Canada currently airing, people from coast to coast have been able to see Lavallée do what Nova Scotia already knew she did: make plenty of delicious and interesting food.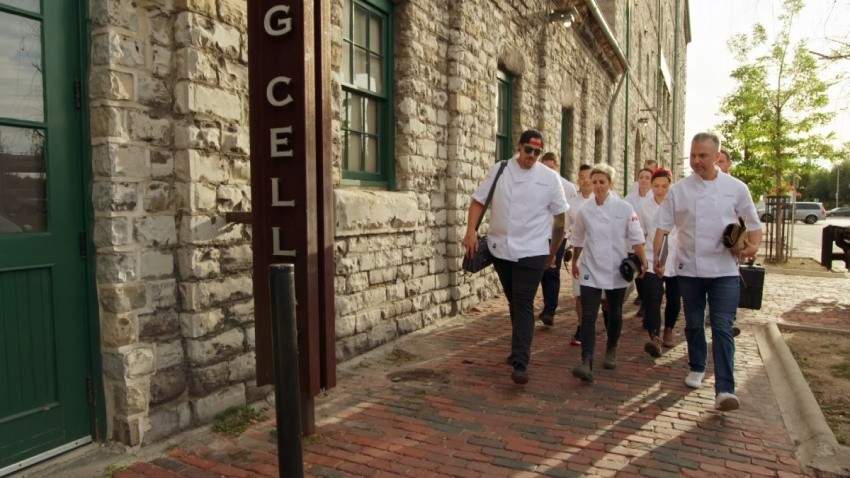 With her pedigree and passion for showcasing east coast ingredients and helping to elevate Nova Scotia's food scene in general, we have no problems admitting that we are eagerly rooting for this chef throughout Top Chef Canada's seventh season, which airs Monday nights on Food Network Canada.
Recently, Lavallée took a bit of time to dish on her favourite places for food, drinks and good times in the Halifax and Dartmouth area. We'll follow your lead, chef!
Breakfast
I'm not one to have breakfast very often, but when I do, it's usually a baguette with butter and noix de jambon from LF Bakery in Halifax; that or dim sum at Fan's in Dartmouth.
Lunch
For lunch, I [almost always] opt for a bowl of bún bò huế from I Love Pho in Bedford. Sometimes, I'll go in the opposite direction and grab a Double Down Burger from Battery Park Beer Bar, which is in my neighbourhood in Dartmouth.
Dinner
Edna is my constant go-to, whether it's a date night or with my kids, but I also love Taco Lina's for their tacos and nachos. I also love Mother's Pizza if it's a pizza night!