When Dartmouth chef Renée Lavallée left her post as chef-owner of The Canteen last summer to secretly compete in Top Chef Canada, she told her staff and family that she would be going away to attend a cheese-making course… and they didn't blink an eye.
"It just seemed like something that I, as an interesting person, would do. My staff believed me, my kids believed me, and even to this day it's a running joke."
To this day, her eight year-old son is upset that the chef returned home with no cheese.
Now that Top Chef Canada season seven has been on our screens for a month a half, Lavallée, along with the 11 other contestants from across the country (now only four fellow chefs remaining), is in the unique position of re-living the competition experience, as each weekly episode airs.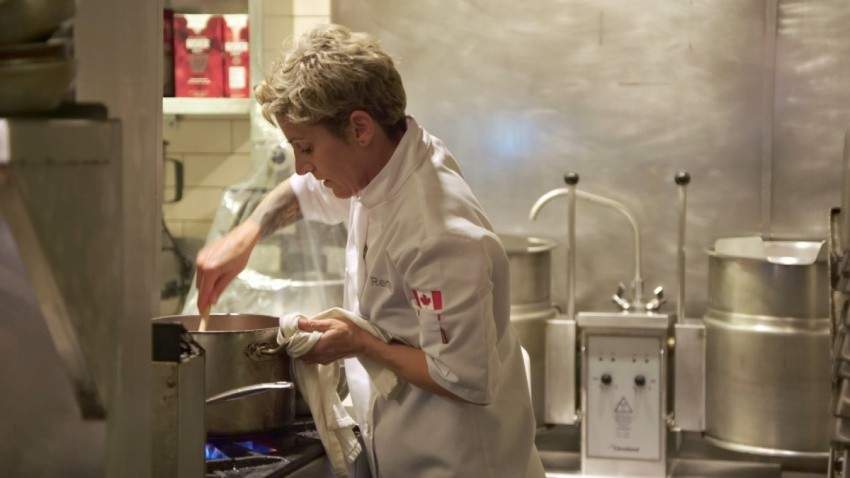 So far, Lavallée has made the Maritimes proud, with a seafood chowder that wowed resident judge Chris Nuttall-Smith in the first episode, followed by other dishes such as a Cobb salad and a cured Arctic char that were delicious enough to have kept her safely outside the firing line in subsequent challenges.
That was until episode three, when following a high note marked by the beautiful execution of a grilled cheese sandwich made with clams (ingredients or concept were not the contestants' choice), Lavallée's luck plummeted with her not-exciting-enough juniper panna cotta, deemed one of the three least favourable dishes in the Chefs Gone Wild Nordic elimination challenge. Lucky for her, there was an even greater dislike for an undercooked vegan cake from fellow contestant Tania Ganassini, allowing Lavallée to stay in the running.
But what is it really like to be on Top Chef Canada?
"The reality is," says Lavallée, "as Canadians… we're just super-nice people, and everyone on the show was just amazing; it felt like a family. Luckily enough, I knew Phil and Hayden, I got Gold Medal Plates with Phil, so we got to know each other really well, so it was under the same circumstance of 'we're here and we want to win this, so let's just be friends.'"
And what of that awful moment when fellow contestants are asked to "pack their knives and go?
"You get a chance to say your goodbyes," says Lavallée, "It's not like they're whisked off to a different land to never be seen again. You may be told to pack your knives and it's heartbreaking, but at the end of the day, we all know we're going to be able to see each other again and we're all going to cook with each other again, so you're basically just moving on to another chapter."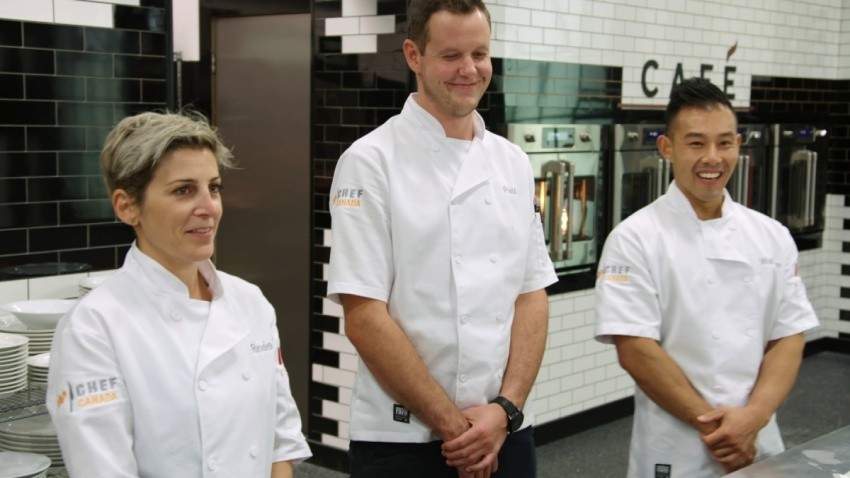 Lavallée, who seems perpetually cool and confident on-screen, isn't phased by having been one of only three female contestants, nor is she worried about being the only remaining girl as the series continues. She points out that it is not a fault of the show, but simply a fact of life that there are more male than female chefs in the industry. Gender, she says, has no bearing on the competition.
"There are not a lot of women in this business, so whether there were three women or whether there had been three men, I don't think it really makes a difference. It doesn't matter if we're male or female, we all do the exact same job."
How far Lavallée will progress as the season continues is top secret, but the chef has now passionately cooked her way into the final five and is the sole female chef remaining in the competition.
Her advice she might offer to others looking to enter such an intense and public culinary competition series sheds light on what may be down the road.
"Make sure you have thick skin," says Lavallée, "even if you're doing great the whole way, somewhere along the line, you're going to basically be told that [your food] sucks, and for a lot of people, that's really hard to hear that feedback."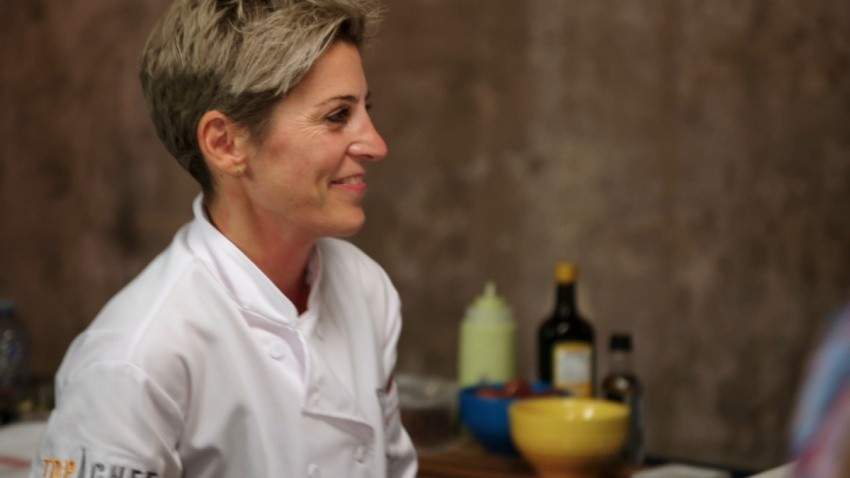 Lavallée points out that chefs don't usually stand face-to-face with their critics like they do on Top Chef Canada while cameras are rolling to boot.
"We read it in an email or see a review online, and go, 'oh well," but to stand there and be told that is a completely different thing."
Despite the little white lies, the heartbreak of seeing her peers pack their knives, and the tough job of facing judges, Lavallée says that she would do it all again in a heartbeat.
But, as most of her friends, neighbours and customers would agree, we're happy she's back in Dartmouth, Nova Scotia.
Top Chef Canada airs Monday nights on Food Network Canada.