Here we are, back in the Top Chef Canada kitchen, ready to meet our 12 chefs and see what they have cooking for us this season.
Host, Eden Grinshpan is back and it sounds like she is yelling her intro, telling us that Canada is at a culinary crossroads and these are the best this country has to offer. We know to take that with a grain of salt, because we know that the winner of Top Chef Canada (or Top Chef) isn't necessarily the best chef in the country, but may be the best chef at this competition. However, the winners of the show have had culinary success and Season Two winner Carl Heinrich's restaurant Richmond Station is one of my favourites in Toronto.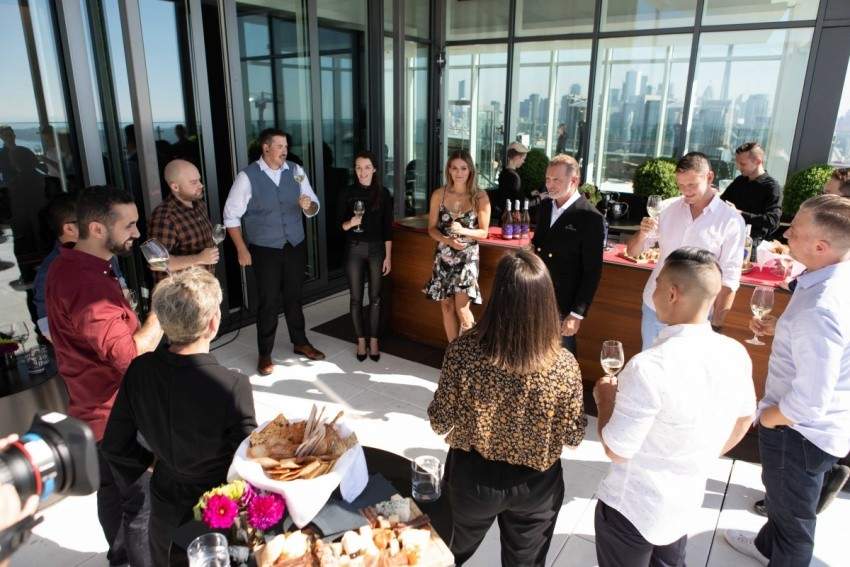 Speaking of Carl, he has a protégé on the show, the young Hayden Johnston. He is 29 years old and from Thunder Bay. There are a few other proteges on the show (though they might prefer the term partner, or co-worker): Max Straczek works with Trevor Bird at Fable in Vancouver; Takeshi Horinoue is partner-chef at Lavanderia and Café Bezin with the friend of the show, chef Antonio Park.
There are a few healthy food outliers: Tania Ganassini is a plant-based chef who does meal delivery in Niagara on the Lake in Ontario; Wallace Wong from Toronto is also called "Six-pack Chef" as he is a bodybuilder and caterer; Dennis Peckham has worked in some high-level kitchens and now he lives in Port Moody, B.C. and runs a food company and is also a bodybuilder.
The first competitor from Quebec City is Sebastien Laframboise, he has some pedigree cooking behind him and sounds quite competitive. Erin Smith has worked in a Mark McEwan restaurant and is an executive sous chef with Icon Ink (Byblos, Mira, Westlodge, etc.). She is on her third maternity leave and thinks she will get discounted because of that.
And then we have the heavyweights, the chefs who have already gained national recognition and have been cooking for a long time at high-profile restaurants: Phil Scarfone, head chef from the renowned Nightingale in Vancouver; Renee Lavallee the chef-owner at the Canteen in Dartmouth, Nova Scotia and Paul Moran from Tofino Resort and Marina in Tofino, B.C. These three have much more experience running kitchens and cooking under pressure at high standards than some of the others, but that doesn't mean that they can take the pressure that comes with being on a television show. Or does it?
What we don't have is a very diverse group of chefs. Once again, there are no Indigenous chefs, very few people of colour or chefs with different backgrounds. There is not a lot of regional diversity either. These chefs do not really represent the great range of cooking that goes on in Canada. I hope the Food Network figures out how to create a more diverse cast; it would make the show so much more interesting.
The chefs all awkwardly meet up on the roof of a new hotel in Toronto. (I'm going to avoid repeating the in-show advertising when I can.) I always wonder how the producers decide the order of the chefs meeting each other? Tania is getting a lot of airtime this episode.
Quickfire Challenge
Eden and Chef Mark McEwan walk in and talk to the chefs as they all stand awkwardly holding their knife rolls. The big twist out of the gate is that three other chefs walk in and they have to compete for the last spot on Top Chef Canada. It's a bit of a strange twist, were these guys not good enough to make it? It's the first episode where they should be establishing people's narratives and then they throw these guys in.
Their challenge is to make something good enough to get on the show. I can't invest too heavily in these contestants as I am never going to see two of them again.
The most interesting part of this challenge is that the cheftestants (please excuse clumsy portmanteau) are very good judges. Their comments are earnest and knowledgeable. A twist of fate and they could be on the other side of Judges' Table. The harshest critic is Takeshi, by far.
It is clear who has the best dish and chef McEwan tells the group that they have to decide whether they want to put their money on the "slowest horse or the fastest".
In the end, the 11 chefs choose Benet Hunt from Ayden Kitchen and Bar to join their ranks, knowing that they want to beat the best. Interestingly, Benet cooks at a Dale Mackay restaurant, making him (at least) the third competitor from the Mackay Saskatoon empire. Is it something in the water?
Goodbye Paul Kim (from Doma, an interesting Korean-French restaurant in Toronto) and Alexei Boldireff from the fusion-styled Baijiu in Edmonton. We never knew you.
Elimination Challenge
Our chefs are finally tasked with their challenge, which is to reimagine a family recipe. Each chef commits to their dish, whether it is a modernized family recipe, or something that reminds them of home.
The winners of this challenge all take something that people may be familiar with and elevate it to a higher level. When the top four are called in, they don't realize they had won and Phil even mentions judge Mijune Pak's scary look. (In past seasons, all the chefs have talked about how she is the scariest judge at Judges' table.)
Hailing from the East Coast, Renee makes an East Coast chowder with a seared scallop but she tosses in small bits of citrus to add some acidity. It's a risky move that pays off.
Phil Scarfone makes a risotto with crispy chicken and mushrooms which is a definite upgrade from the rice and mushroom soup recipe that both he and Chef McEwan had growing up. Judge Janet Zuccarini loves this dish.
Wallace Wong's congee wins accolades for the mix of textures and flavours.
Paul Moran makes morel mushrooms stuffed with foie gras in a chicken and foie gras broth. It's both a riff on a liver dumplings and a nod to the mushroom collecting his family does together. The judges love it.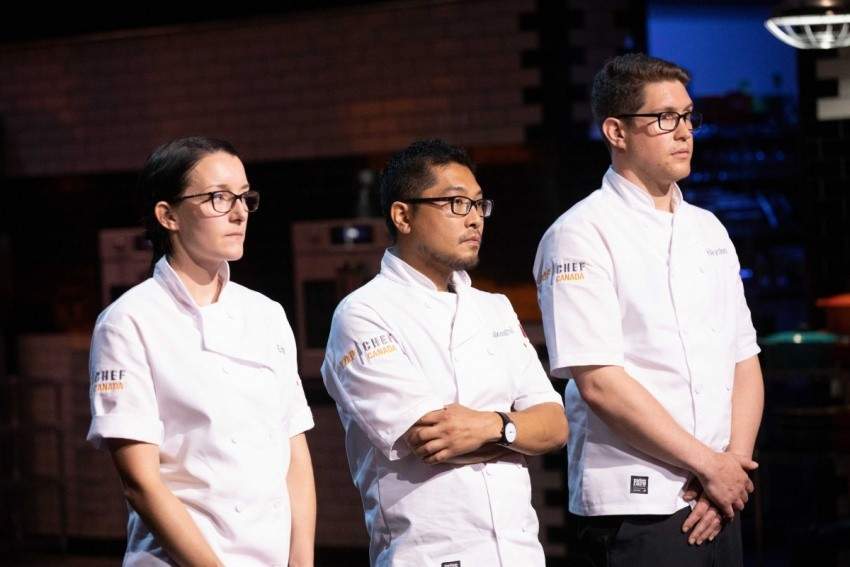 The bottom four dishes all fail in imagination and/or execution, and the judges have some feedback and conflict when meeting with the bottom four. Benet's steak tartare was heavy in carrot and not steak and chef McEwan hated it. He tells him he was lucky to have immunity.
Hayden's shoreline lunch was too boring and heavy and didn't bring the atmosphere of the north, but the fish dish is not as bad as the others.
Erin's lamb is seriously underdone, and the sinewy meat was inedible but Eden loved her farro salad underneath and fights to keep her.
Takeshi's chicken with carrots and potatoes is underwhelming but edible. There was no flavour or texture and it didn't improve on a family recipe.
The judges are already disagreeing because they don't know what's worse: Erin's inedible lamb which is a failure of technique but she scores with flavour or Takeshi's boring dish reminiscent of a senior's home?
In the end, Takeshi , the harshest critic when it was his turn to be a judge is sent home. Is it karma? Or just a bad day?
We will never know, au revoir Takeshi.
Paul Moran, the "competition chef" takes his first win. I assume it is not his last.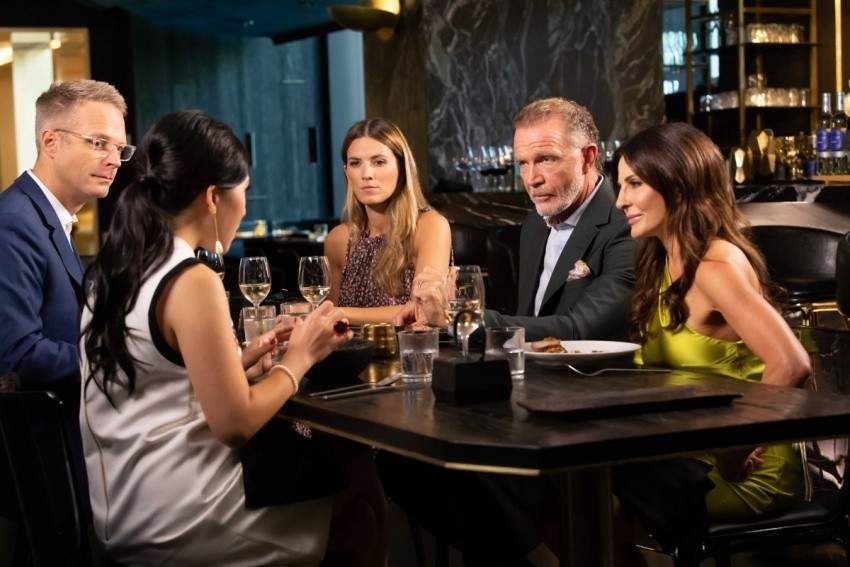 Kitchen Scraps
These are early days and we don't really know if the editors are having their way with us or not, but my money is on Renee, Phil and Paul to go all the way.
After reading the bios, I was ready to discount Wallace but I think he may surprise us. He has a streak of creativity that shone through in this episode.
Tania the plant-based chef is being painted as an underdog, we will see if she can compete with the chefs when it comes proteins and adding richness to her dishes.
I also have my eye on Sebastien. He obviously gives good interview and seems like a competitive guy. Also, since we are lacking in the typical bearded chefs, Sebastien is as hipster as we have so far.
Top Chef Canada airs Monday nights on Food Network Canada.