Next month, a unique 24-seat pop-up dinner called Progressive Plates will take place in Saskatoon (Friday, July 19) and Edmonton (Thursday, July 25) that features entirely custom-designed plateware by Jenn McCurry of Winnipeg's Pepō Ceramics and an elaborate multi-course tasting menu by Saskatoon chef Christie Peters of The Hollows and Primal.
After working together on the inaugural Prairie Grid Dinner Series back in 2017, the two kept in touch and knew one day that they would collaborate on a project. Without giving too much away, McCurry and Peters have spent the last three months collaborating on the plate design and menu, finding ingredients that complement each of the hues glazed onto the ten custom plates. In a "Russian doll" style, the ten-course dinner will see coloured plates growing in size (and changing in colour) with each course.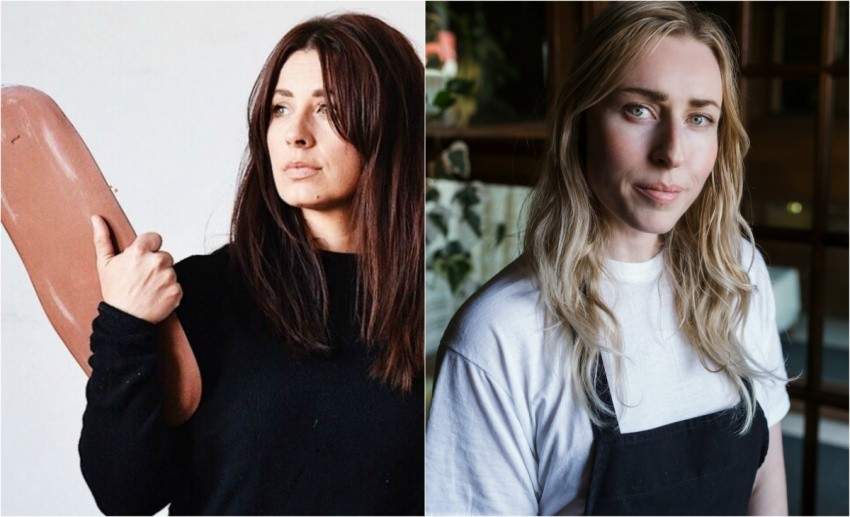 "Food and ceramics are a true match. The food always looks better on a handmade plate and the plate always looks better with the food that's created by a talented chef," says McCurry. "It's three dimensional art that you can eat! I'm excited for Progressive Plates because I want to watch the smiles on people's faces as they look down at my plates and Christie's food. It's going to be almost like an edible art show."
McCurry was first introduced to ceramics and potting through a family, but it wasn't until eight years ago that she decided to learn the craft for herself. Since signing up for her first class in 2011, she hasn't looked back. As a professional potter for the last five years, she operates under the business name Pepō Ceramics and ships her designs all over the world and has collaborated with a number of different restaurants for custom wares.
The chef/owner of two of Saskatoon's top restaurants also recently returned from a two week stage at the acclaimed 56 Grader in Denmark alongside Kelsey Johnson of Edmonton's Cafe Linnea. Peters is applying insights from her time in Denmark to this monochromatic-style summer menu.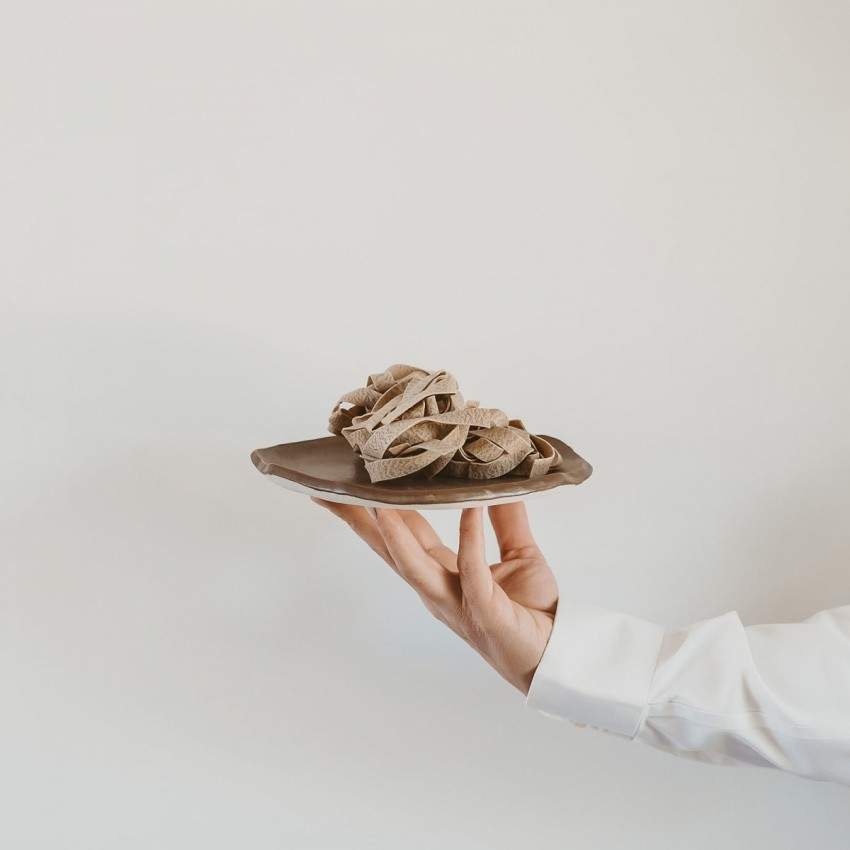 "It's been a fun challenge getting to work with these uniquely coloured dishes and adapting my ingredients to each," says chef Peters. "This will be such a unique dinner and we wanted to make sure to keep it small and intimate so people can really take everything in, course by course, colour by colour."
There are only 24 tickets available for each of the pop-up dinners at a cost of $120 plus tax (pairings available at an additional charge) and they are only available to purchase through The Hollows' website.
Saskatoon's dinner will take place on July 19 on The Hollows' patio while the July 25 dinner in Edmonton will pop-up inside the MilkCrate cafe space downtown.