With autumn approaching faster than we'd like as we try to soak up the last few weeks of summer, we are happy to announce the return of our much-celebrated Prairie Grid Dinner Series for fall 2019. Back for its third year, this year's dinner series has an all-new chef lineup and will focus on the theme of innovation.
Taking place from Sept. 19 to Sept. 26, chefs Christine Sandford (Biera, Edmonton), Scott Redekopp (Yellow Door Bistro, Calgary), Chris Gama (Clementine, Winnipeg), Katelin Bland (Lulu Bar, Calgary) and Bryn Rawlyk (The Night Oven and Darkside Donuts, Saskatoon) will collaborate on a menu that highlights the technological evolution of culinary practices over the past century.
Whether it's experiencing a technique such as stone-grinding heritage grains and using wood-burning ovens for sourdough loaves or sous vide to caramelize rich dairy from Saskatchewan's Sunnyside Creamery for a dessert, diners will have a delicious meal created with Prairie-grown ingredients while watching each course evolve in complexity.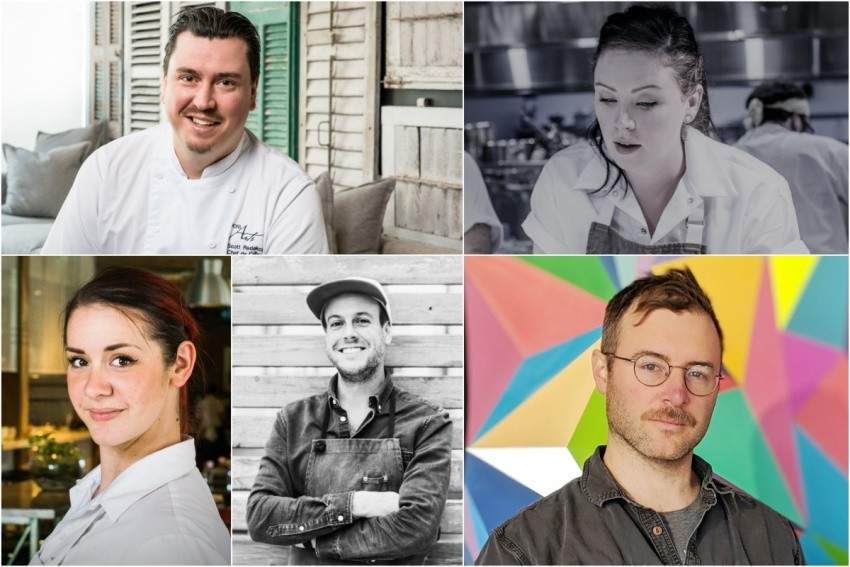 "I'm excited to be a part of the Prairie Grid Dinner Series this year and am looking forward to collaborating with other chefs from across Alberta, Saskatchewan and Manitoba," says Edmonton's Christine Sandford of Biera. "We have so much homegrown talent here and it's important to celebrate that."
The roving dinner series begins in Calgary on Sept. 19 then travels to Edmonton (Sept. 21), Saskatoon (Sept. 24) and wraps in Winnipeg on Sept. 26.
"At times, baking bread in the hours of the early morning is a solitary task, so I'm really looking forward to working with this talented group of Prairie chefs," says Bryn Rawlyk of Saskatoon. "And, getting to stay up past 8 p.m. is just an added bonus!"
To further involve the chefs in the creative process, Eau Claire Distillery worked with them to create the botanical combination for our 2019 Prairie Grid Dinner Series gin. The new custom release's botanical mix includes dandelion, haskap berries and rose hips, and will be available to purchase in limited quantities at select Alberta liquor stores starting August 29.
Porter's Tonic has matched this new and unique gin with a tart and herbaceous sour cherry tonic syrup. As well, Saskatchewan's Living Sky Winery has created a custom sparkling rhubarb wine specifically for the dinner series. The fruit winery's first bubbly creation will make its debut in September.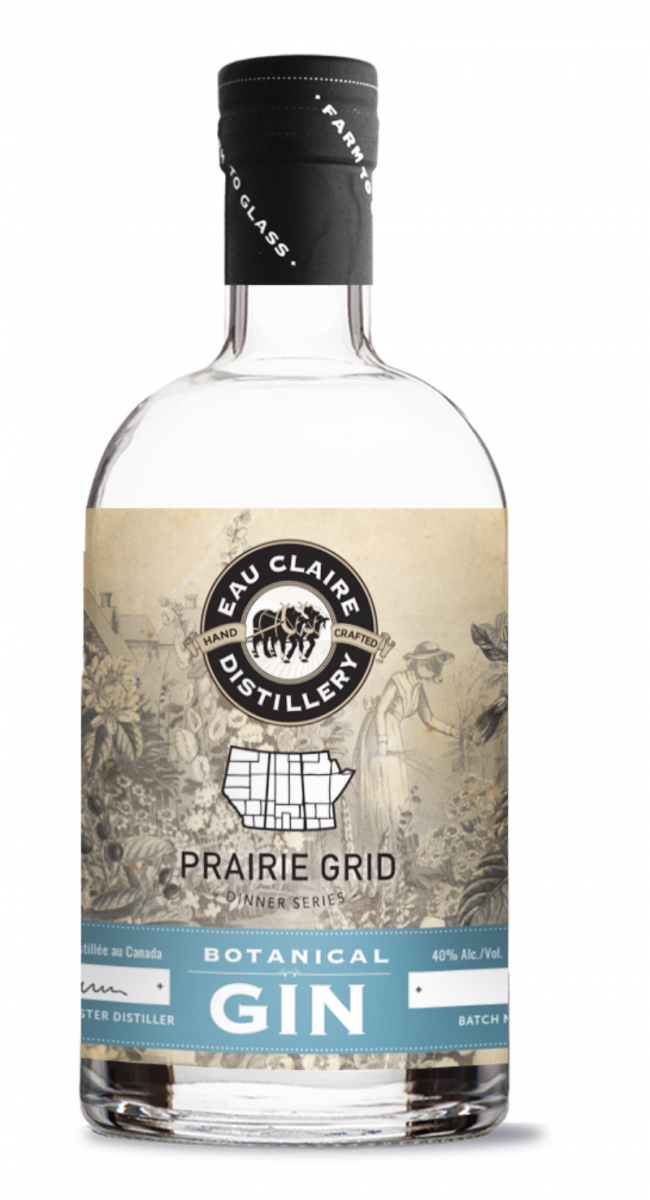 The Prairie Grid Dinner Series, which began in fall 2017, is Canada's only travelling pop-up restaurant and celebrates all aspects of Prairie food and creative culture. By involving some of the region's top chefs, artists, fashion designers and makers, the series organizer, Dan Clapson, is especially excited for the series' third annual run.
"Now that we're in our third year, I feel like Prairie Grid is really hitting its stride," says Clapson. "We have some amazing culinary talent involved--we always have--but this year, we've gone the extra mile by collaborating with Winnipeg's Synonym Art Consultation and creatives like quilter Cheryl Arkison and designer Laurie Brown to really offer an immersive art experience along with an amazing dinner."
Alberta-based quilt maker Cheryl Arkison will present stunning Prairie landscape quilts in an unexpected and unique display, while seemingly minimalistic aprons by Saskatoon designer Laurie Brown and futuristic slim packs by Calgary-born Caitlin Power will facilitate the servers who will be offering some surprising "tech" features throughout the evening.
Synonym Art Consultation has helped commission custom illustrated artwork for the 2019 series and curated a travelling art exhibit. The exhibit will profile a mix of work by Prairie muralists who have been involved in Synonym's annual Wall-to-Wall mural festival, which is now in its sixth year in Winnipeg.
Carter Cadillac will serve as the transportation sponsor, helping get the entire Prairie Grid crew from point A-to-B-to-C-to-D, while Village Brewery and Calgary Produce Marketing Association have partnered with the innovative series to support custom creations by Prairie-based artists and makers.
Prairie Grid Dinner Series: Innovation - Dates, locations and ticket details