This fall, Eat North will present its 2018 Prairie Grid Dinner Series: From Dawn to Dusk — an innovative experience that, for a second year in a row, will see a new lineup of talented chefs collaborate on unique dinners in four cities across three provinces. The five-course dinner events will showcase locally harvested ingredients and regional cuisine, and offer an immersive art experience for guests as well as one-of-a-kind creations, designed specifically for attendees of the travelling series to engage with, taste and sip.
The 2018 Prairie Grid Dinner Series kicks off in Calgary on Thursday, Sept. 27 at the Calgary Shrine Centre and continues with stops in Edmonton on Saturday, Sept. 29 at the CKUA Performance Hall, followed by Saskatoon on Tuesday, Oct. 2 at The Willows' Red Barn event space and Winnipeg inside VIA Rail's stunning rotunda on Thursday, Oct. 4. A limited number of 110 tickets to each of the dinners are available for $140, or $170 which includes a limited-edition Prairie Grid custom T-shirt by Saskatoon's Motif Marketing.
Participating chefs include JP Pedhirney (Bridgette Bar, Calgary); Steve Brochu (Chartier, Beaumont); Thayne Robstad and Beth Rogers (Hearth, Saskatoon); Mike Robins (Sous Sol, Winnipeg); and Jessica Young (Diversity Food Services, Winnipeg). Each dinner event will consist of five courses developed collaboratively by the team of chefs. This year, the series will also include a travelling bar manager, Adrian Chappell of Saskatoon's celebrated eateries: The Hollows and Primal.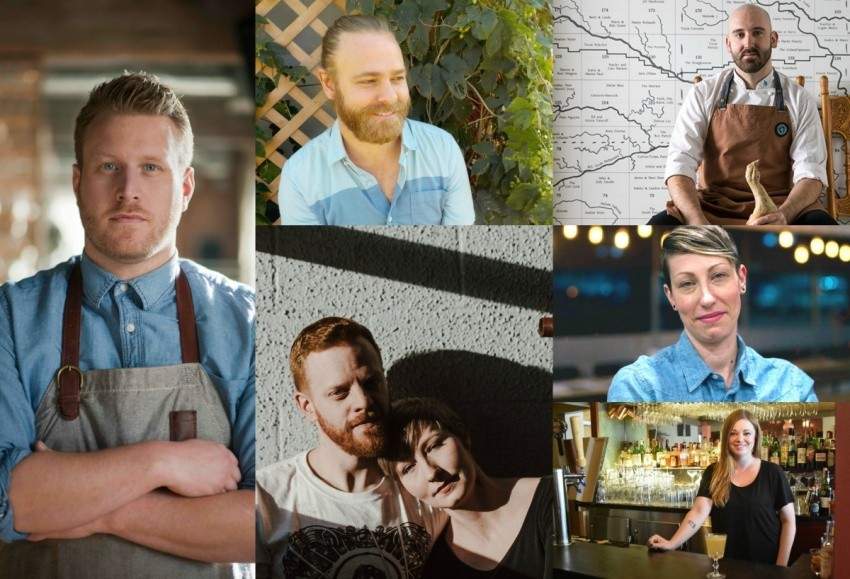 "I'm incredibly honoured to be a part of this dinner series," says Steve Brochu, chef/owner of Chartier. "We get a chance to celebrate our brilliant ingredients and spirit. Inspiration is everywhere. Throughout the seasons, we all get to look out onto the plains and see oceans of white, green gold and yellow. It's impossible not to draw inspiration from this!"
This year's inspiration also comes from the the rising and setting of the sun, an artistic homage to the farmers who work from the early hours of the morning to late at night during harvest season. Both the food and visual art installations setup during each dinner is meant to reflect the spectacular beauty of experiencing dawn to dusk in the Canadian Prairies.
"After watching the dinner series unfold last year, I knew I had to get involved this the adventure this fall," says Bridgette Bar's executive chef JP Pedhirney. "I am looking forward to collaborating with the other talented chefs across the Prairies and exploring the region while we're on the road."
Winnipeg chef, Jessica Young echoes Pedhirney's sentiments: "I'm excited to be a part of the Prairie Grid dinners because it's an amazing opportunity to provide a unique experience through food, alongside other Canadian chefs. Highlighting our beautiful provinces and also our communities along the way."
Stunning ceramic serving platters by Winnipeg's Pepō Ceramics and polished wooden centrepieces by Root Cellar will strike a beautiful contrast on tabletops accented by Calgary visual artist Lisa Brawn's signature woodcut designs. Chefs and servers will don artistic aprons created by Alberta-born fashion designer Caitlin Power, and a stunning projection art piece by Saskatoon's Lindsey Rewuski will evolve throughout the dinner in a vibrant way. As well, local musicians including Calgary singer-songwriter Amy Thiessen and Saskatoon's Kirby Criddle will entertain guests during the Big Rock Brewery cocktail hour while delicious Canadian Beef canapes are served.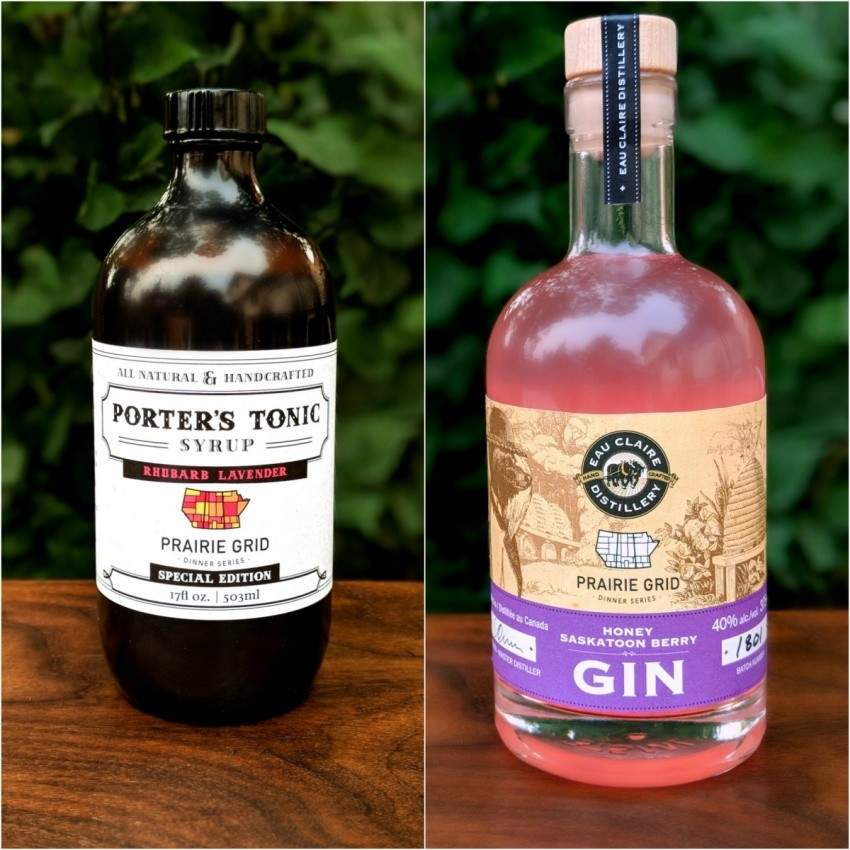 This year, Eau Claire Distillery has created a limited edition honey and Saskatoon berry-infused gin that will be available in September exclusively at the distillery, the Calgary Farmers' Market and Vine Arts liquor stores. As a perfect cocktail match, a limited edition Porter's Tonic rhubarb-lavender syrup will be released alongside the gin. Both will be used to create this year's signature cocktail of the 2018 Prairie Grid Dinner Series.
Eau Claire's master distiller, Caitlin Quin, describes her unique creation as a Prairie version of a British-style sloe gin. "We started by deciding what were the perfect ingredients to reflect the Canadian prairies and our Rocky Mountain water, Chinook honey, Saskatoon berries, rose hips and Alberta malted barley all came to mind," explains Quin. "I took these and complemented them with classic gin botanicals, including juniper, to create a delicious Prairie varietal gin."
Cadillac Canada has once again come on board to provide a fleet of vehicles to help the Prairie Grid Dinner Series team complete their eight day trek across Saskatchewan, Alberta and Manitoba.
People are encouraged to join the conversation on Instagram and Twitter using the dinner series hashtags: #PrairieGrid2018 and #proudtobeprairie.
For more information and to purchase tickets, click on the city and date below...
Prairie Grid Dinner Series 2017 Calgary recap