It was quite hard to decide which picture to lead into this personal piece with as I start to reflect on our inaugural Prairie Grid Dinner Series that took place over the course of eight days, September 29 - October 5. After much thought and plenty of sifting through striking images, I think this beautiful Canadian Prairie illustration by Kaitlyn Goetz is a perfect example of how a rough idea can evolve into something truly amazing.
In the summer of 2016, I had this relatively crazy idea while flying over Saskatchewan farmers' fields en route to Calgary to create a traveling dinner series across the Prairies; one which would be inspired by the visual aspect of Albertan, Saskatchewan and Manitoban landscapes and the Dominion Land Survey that divvies up the farmland that stretches across them from the foot of the Rocky Mountains all the way over to the cusp of Ontario. Fast forward to one year later --one which was spent fine-tuning the idea and putting out feelers to many folks in all types of creative industries-- and things were finally in motion to make the Prairie Grid Dinner Series a reality.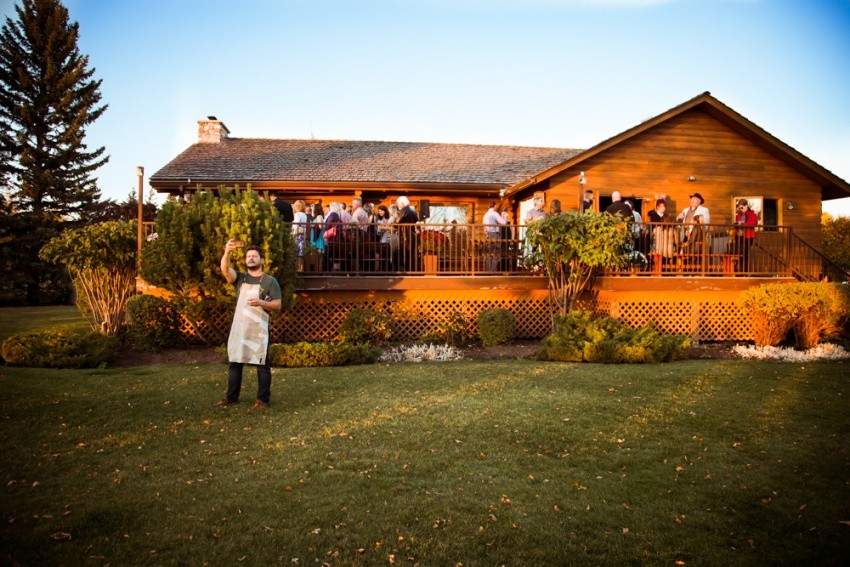 As is typical with my ideas, I massively underestimated the amount of work this culinary adventure turned out to be. That's why it is certainly a relief that I know so many talented people who were willing to come on board to help me bring this massive endeavour to life.
You'll need to bear with me for a few minutes of reading while I take the time to thank approximately one million people. Seeing as tomorrow is Thanksgiving in this captivating country of ours, this seems like an ideal weekend to be extraordinarily thankful.
A colossal thank you to...
The Prairie Grid chefs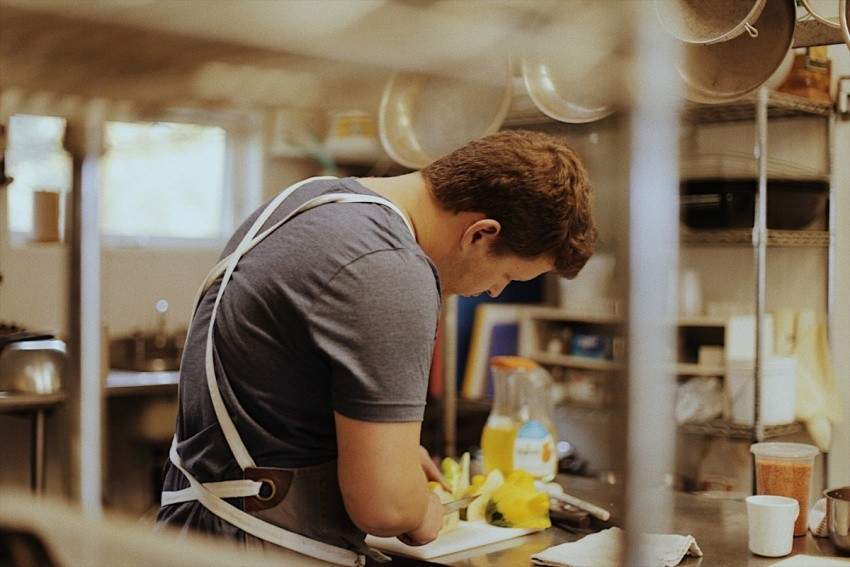 Lindsay Porter, Jamie Harling, Christie Peters, Adam Donnelly, Pamela Kirkpatrick and Lynnette MacDonald for lending your time and immense talents to our eight day dinner series trek across three provinces. Thank you for believing in this and dealing with my abstract menu requests. I have gotten to know you throughout my travels over the years and I couldn't imagine doing this first series with anyone other than you all.
The Prairie Grid creatives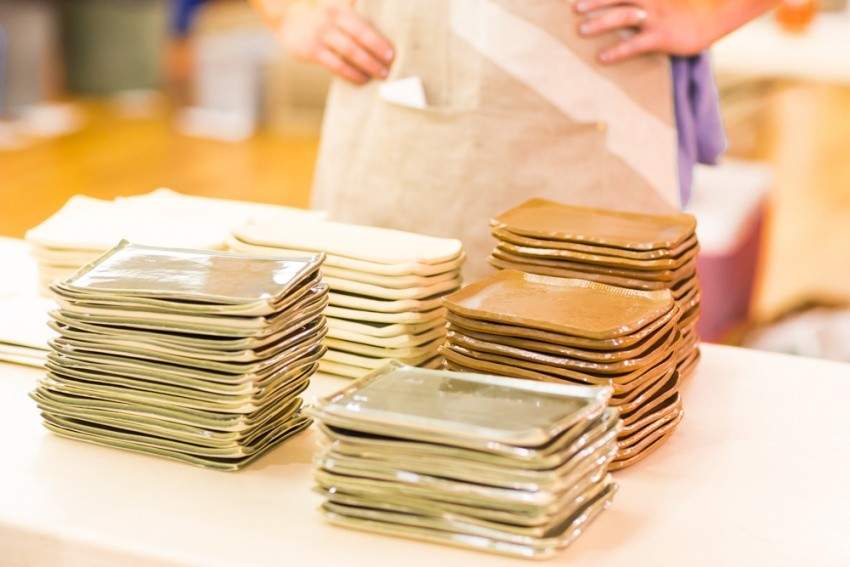 Designer Laurie Brown (chef and server aprons), potters Jenn McCurry and Lynne Mulvihill (mud + stone studio plateware and cake stands), designer Kat Marks (leather and burlap table runners), knifemaker Marc Liss (Origin Goods chef knives), Jamie Ditto (Black Spruce Design Company, Provincial wooden serving platters) Camp Brand Goods' Leslie and Connor Gould (shirts), Empire Provisions' Karen Kho and Dave Sturies (custom cured meats), Kaitlyn Goetz (illustrator), Porter's Tonic (saskatoon berry and rosemary tonic) and Token Naturals Bitters (rhubarb bitters).
You are all so talented in your creative fields. Thank you for hearing my explanation of this unorthodox concept and then turning it into something special in each of your own special ways. This collaboration was something we will always remember.
The Prairie Grid road crew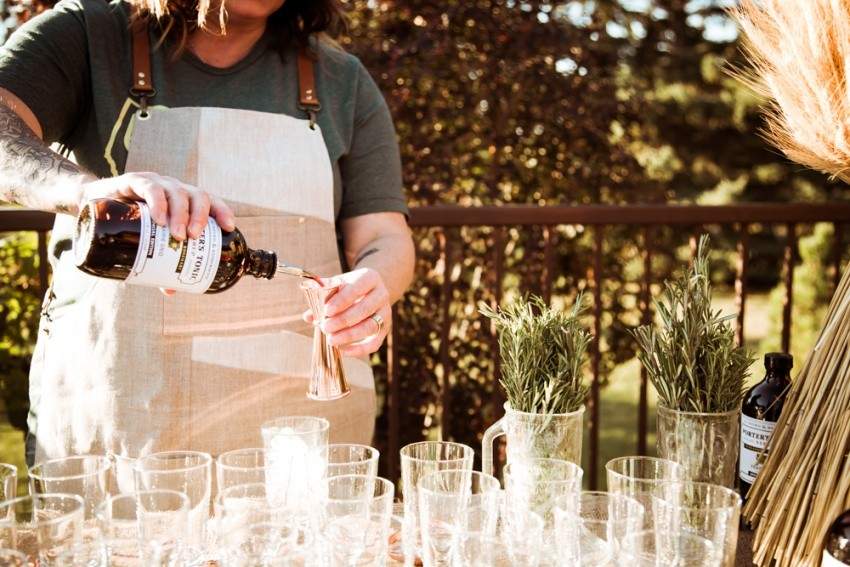 Jenn Sharp and Victorian Stan Harold. Whether you were running dinner service, helping me carry boxes and boxes (and boxes and boxes) of stuff in and out, driving chefs from point A to point B or just telling me to calm down in general...thank you for being my support every minute of everyday. Teamwork makes the dream work, as Ms. Stan would always like to say while we were setting up for a dinner.
Nicole Fewell, owner of Porter's Tonic, for creating the delicious Saskatoon berry and rosemary tonic for our series, running the bar and helping out in one hundred other ways. Thank you for being so thoughtful to every person on the team. I am happily indebted to you.
Twyla Campbell, not only for your massive support with the project from its infancy, but for taking time to help out with every set-up even though many tasks were well outside of the realm of being our "writer-in-residence". Thank you for being a continual source of positive energy. "We'll make it work!", our official dinner series mantra.
James Reid, who was our resident videographer (Motioneer Productions) and simply the all-round, most helpful dude in the world. Your attention to detail and ability to capture the moment through your camera never ceased to amaze me. Can't wait to see what your footage will continue to transform into and I look forward to telling this story together.
Every Prairie Grid contributor from across Alberta, Saskatchewan and Manitoba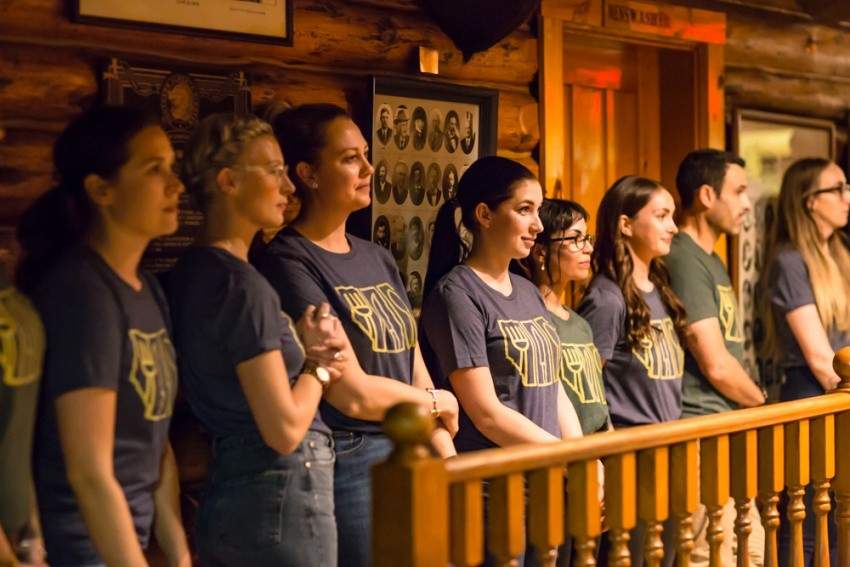 The many talented service staff across the Prairies which included lovely folks like Annie Hansen, Brittny Wagner, Teaghan Cathcart, Andrew Eastman, Danielle Wildfong, Connor Best and many, many more. Also, to Jackie Cooke of Avec Bistro, Lacey Sellinger of The Hollows and Primal Pasta for all of your front-of-house management expertise. Finally, an extra special shout out to Melissa Chow and Jenn White for doing more dishes than I care to admit publicly. You ladies are troopers.
Performers Ellen Doty (Calgary), Rylan Schultz (Saskatoon), Lindsey Walker (Edmonton) and Mika Dawn (Winnipeg). Your styles are all so different, but you captivate an audience equally. There is so much musical talent in the Canadian Prairies and I never tire of hearing it, even more-so when it's live.
Jesse Willis and his team at Vine Arts, for helping our team source unique Prairie-made liquor for different courses of the meal that was not simply just a craft beer or cider (the boozy road less traveled, if you will). If Vine Arts isn't the best boutique liquor store in the country, then I'm not sure what is.
Lucia Kubackova, our tremendous Eat North public relations intern who continually went above and beyond throughout the summer and early fall. So many things...putting together our dinner series media package, constructing a press release with the help of SMC Communications (thank you for lending your expertise, Shelley McArthur), coordinating interviews and the many other little tasks here and there. I am so happy to have you as part of our team.
Ingrid Kuenzel of Ingrid Kue Photography and Erin Crooks of Erin Crooks Photography for all of your beautiful shots of the Calgary dinner and Saskatoon dinner respectively. I love how you both effortlessly highlight the essence of people genuinely enjoying the moment and those food pictures? Jaw-dropping.
(quick side note: the complete Prairie Grid Dinner Series photo album will be live on Eat North's Facebook page Monday afternoon)
Krystal Berry, for all of your phenomenal design work with the Prairie Grid Dinner Series logo and each city's menu (and for putting up with one million emails of small design edit requests). You always bring my design ideas to life in wonderful ways.
Katy Bond of e=mc2 events, for sitting down with me and showing me the importance of creating an event schedule and why thinking of every little detail is so, so important. Not surprisingly to most, this was probably the most steep learning curve for me.
Kerry Bennett, owner/operator of Care Bakery, for supplying us with plenty of delicious bread so everyone, gluten-free or not, could enjoy the dinner as a whole and for taking all the time to measure out the dining spaces and figuring out our table layout. It was invaluable.
Will Bergmann of Bermann CSA Garden for getting up at an ungodly hour and picking three rubbermaid bins of beautiful produce for the chefs to use for their dinner in Winnipeg. I would never wake up that early, you are a stronger man than I (figuratively and literally)!
Ellen Pruden, Jennifer Dyck and Lori Dyck via Canola Eat Well for being the first sponsor to come on board without a moment's hesitation. It was the official green light to this series and it meant the world to us at Eat North.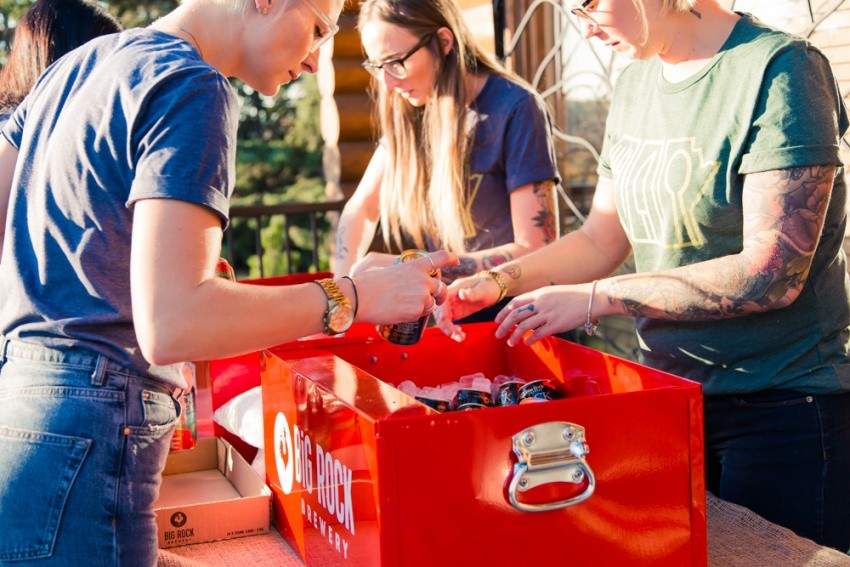 Big Rock Brewery, in particular communications manager Susanne Fox, Cadillac Canada, Alberta Pulse, Manitoba Pulse and Soybean Producers, Lentils.org and Western Living Magazine for your support to the project. These kinds of things can't happen without open-minded people willing to take a chance.
Tourism Calgary, Tourism Edmonton, Travel Alberta, Tourism Winnipeg, Travel Manitoba and Jacqueline Tyler of Fairmont Hotels for helping coordinate hotel accommodations, press trips and using your powerful platforms to help promote and showcase the dinner series.
It's hard to remember every single person and media outlet who helped spread the word about our series. To you all, thank you for seeing something special in the this endeavour and feeling inspired enough to write about it online and in print, to share a post on social media, to allow us on your television show to do cooking segments...whatever part you played, small or large, it helped!
Last, but not least, to my Eat North co-founders, Diana Ng and Dave Wilkinson and our Montreal editor, Mallory Frayn, for keeping thing running smoothly while I focused on the Prairie Grid Dinner Series.
People always say "it takes a village" and, well, I think I may have the best village of all.
As of this moment, I am officially on vacation for 6 days, but I think we should probably do it all over again in 2018. What say you?
Here is the first in a series of videos highlighting our pop-up dinner trek across the Canadian Prairies