New York has Brooklyn and San Francisco has Sausalito.
Most global maritime cities have a smaller sibling located across the water, accessible by bridge or ferry. These lesser-known locales are the cities, towns and boroughs where housing is affordable, where the "real" people live; places that, as the bigger city grows, become avant-garde, touted by the press as "cool" and "up and coming" or billed as their bigger sibling's "best-kept secret".
In Nova Scotia, Halifax's best-kept secret is Dartmouth.
The former city of Dartmouth (contentiously, it was amalgamated into greater Halifax in 1996) has always been a great place to live, but since the opening of ultra-hip café Two If By Sea in 2009, Dartmouth's downtown core has been slowly sprouting, with each new restaurant or bar adding an element of personality to what locals lovingly refer to as the "dark side".
Those who live in Dartmouth are now finally staying in Dartmouth for their evening cocktail, while people from Halifax are taking the ferry or the bridge for a great night out.
In November 2017, on the opening night of the new 1950s-inspired restaurant and cocktail bar The Watch that Ends the Night, chef Mark Gray suggested to local newspaper The Chronicle Herald a culture where diners would start at Battery Park to have a pint, go to The Canteen for dinner, and then head to The Watch That Ends the Night for a late-night snack and cocktails.
Since Gray himself has moved from "up and coming" to being one of Halifax's most respected chefs, we took his prescription, and discovered three fantastic places to dine in Dartmouth after dark.
Battery Park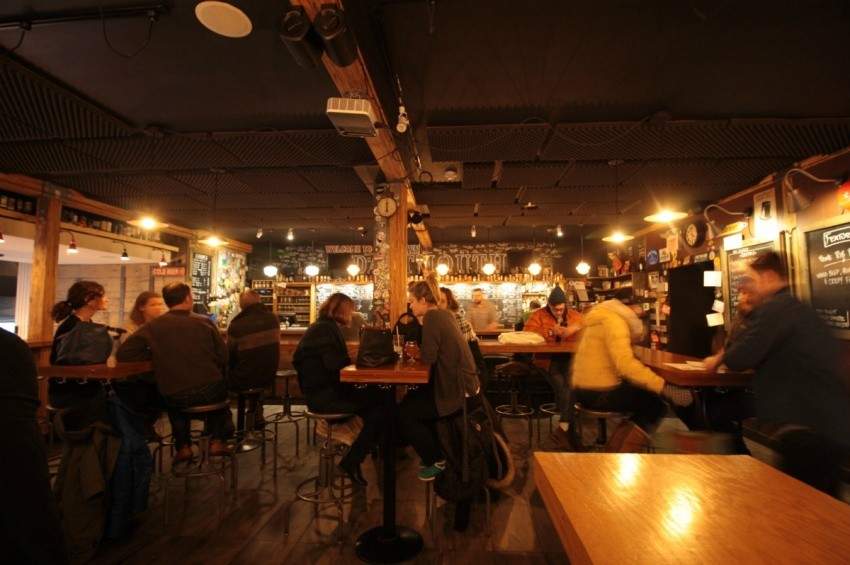 Battery Park is a small beer bar and eatery, perfect for the first drink of the night. The vibe is cozy-Canadian, with 13 local beers on tap, plus a small selection of wine and spirits. There's a full lunch and dinner menu from local burger hero, Ace Burger, while bar snacks include oysters, snack-sized tacos and generously portioned spicy fries. Perfect to accompany a pint of craft beer, the Cracker Jack (maple smoked nuts and caramel popcorn) makes a sweet start to the evening. (Open 7 days a week, 62 Ochterloney St., 902-446-2337)
The Canteen
Just a few steps away, The Canteen, once a modest sandwich shop above Two If By Sea, has moved to a bright new space on Portland Street. In a spacious, colourful dining room perfect for eating and drinking wine with friends, Chef Renée Lavallée's dinner menu offers a fresh take on comfort food with dishes like lobster spaghetti, crispy Arctic char, red coconut curry. (Tuesday-Saturday, 22 Portland Street, 902-425-9272)
The Watch that Ends the Night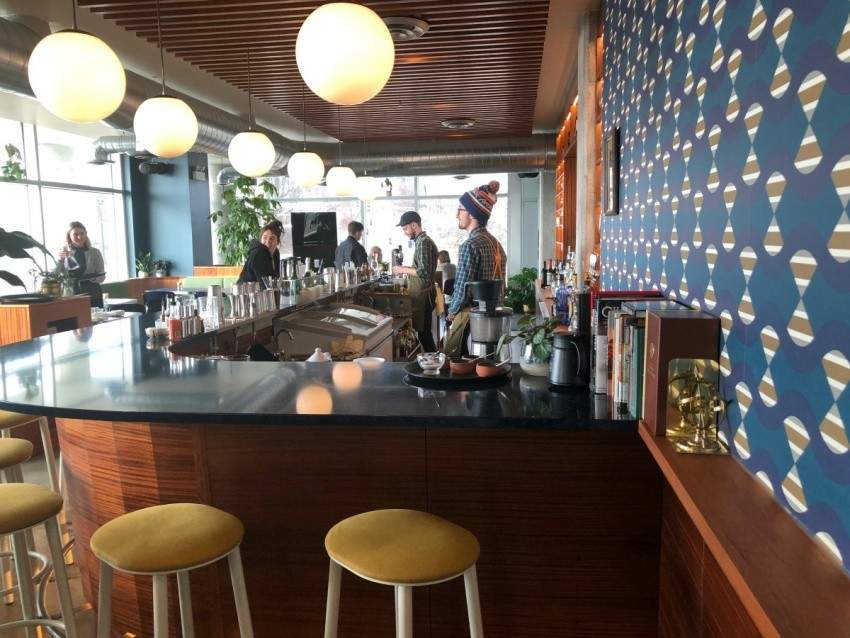 Named after the novel by Hugh MacLennan, The Watch that Ends the Night exudes mid-century class, with possibly the best décor on either side of Halifax harbour. The menu is equally sophisticated, under the watch of head chef, Mark Gray. House-cured meats, local cheeses, and exquisitely prepared marmalades and chutneys complement an impressive cocktail bar. The best thing about this newest addition to the Dartmouth food and drink scene (aside from the impressive view) is its personality: young, friendly and totally unpretentious, much like Dartmouth itself. (Tuesday- Saturday, Sunday afternoons, 15 King's Wharf Place, 902-402-9009)