Lunar New Year is now only a week away and Vancouver might just be Canada's premier city to celebrate the Year of the Tiger thanks to a fantastic array of festive food and beverage options from restaurants like Potluck Hawker Eatery, Parq Vancouver, and Heritage Asian Eatery—just to name a few.
If you're not within driving distance of the west coast city, however, Vancouver's Straight and Marrow is transporting its Lunar New Year festivities to beverage enthusiasts across the country by way of its new Le Tigre cocktail recipe.
"The feature for the Lunar New Year, Le Tigre, is all about nostalgia. The inspiration for this drink comes from a favourite treat of my childhood: tiger tail ice cream," explains Straight and Marrow bar manager Chad Rivard. "Combining flavors of orange, liquorice and vanilla. Egg yolk is used to give the drink a creamy texture while reducing waste in the bar (we use egg whites for a separate cocktail on the menu)."
If you are lucky enough to be located in Vancouver, Straight and Marrow will be featuring the Le Tigre cocktail for the entire month of February, so we highly recommend stopping by!
Le Tigre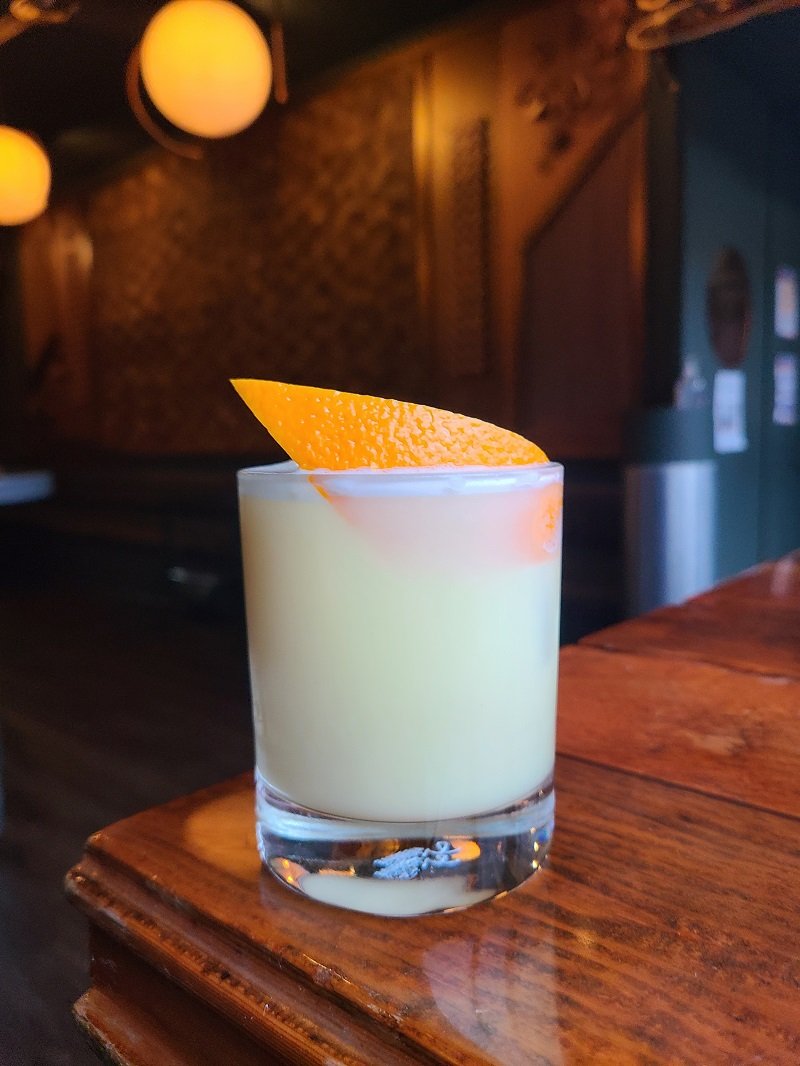 1.25 oz Cointreau (orange liqueur)
0.75 oz Pernod (pastis)
0.5 oz Galliano (vanilla liqueur)
0.75 oz fresh orange juice
0.5 oz coconut syrup*
1 egg yolk
Combine all ingredients in a cocktail shaker.
Shake first without ice, then repeat with ice added to the tin.
Double strain into a large rocks glass with a king ice cube.
Top with fresh orange juice and garnish with the zest.
*Coconut syrup: Combine equal parts sugar and coconut milk in a vessel and whisk until sugar is fully dissolved.