With the sheer amount of creative and delicious Lunar New Year offerings coming from Vancouver institutions like Heritage Asian Eatery and Parq Vancouver, you may be having a hard time choosing how to celebrate, and today, that decision just got more difficult with the announcement of Potluck Hawker Eatery's Year of the Tiger Feast.
Chef Justin Cheung and his culinary crew have put together an incredible eight-course takeout package that features a variety of Malaysian, Singaporean, and Chinese dishes, all drawn from chef Cheung's heritage.
"We want to keep celebrating the traditions of our heritage at Potluck and Lunar New Year is a great way for guests to enjoy and learn about the variety of Southeast Asian dishes they may not be familiar with," explains Cheung. "We start with Yu Sheng, also called the Prosperity Toss. Using chopsticks, we open up the New Year by tossing the food high up for good luck. This is followed by a feast that is full of symbolism, including seafood, chicken, and of course, a whole fish."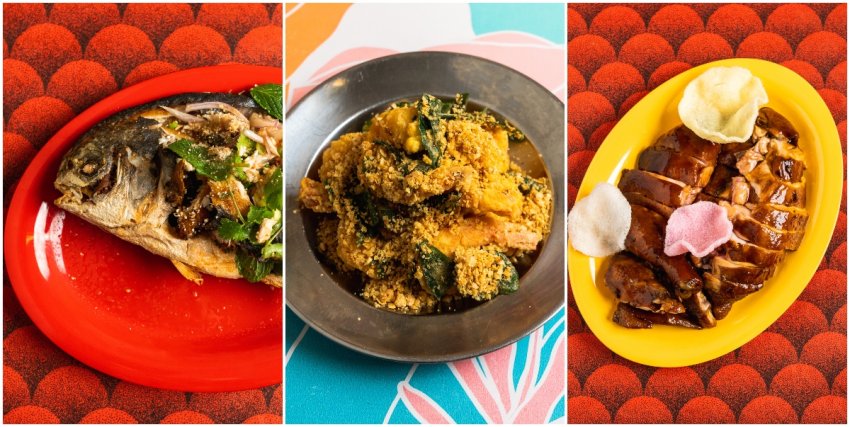 Priced at $200 and fit to feed four to five people, the Year of the Tiger Feast includes courses such as hot and sour coconut mushroom soup with galangal, lemongrass, chili jam, lime juice, and sawtooth herb, truffled soy sauce chicken, coconut milk-fried prawns with salted egg yolk and savoury brown butter curry leaf, and much more.
Potluck Hawker Eatery's Lunar New Year takeout feast can be pre-ordered online now for pickup on January 31 or February 1.