This week, chef Justin Cheung announced that his long-awaited Potluck Hawker Eatery will open its doors in Vancouver's Cambie Village on July 15.
Inspired by the vibrant and ambrosial atmosphere of traditional Southeast Asian hawker street food markets, Potluck promises to deliver both traditional and innovative Malaysian cuisine through family-style offerings.
"Eating together was a very important part of growing up for me," says Cheung. "At Potluck, we are going to focus a lot of the cuisine on Malaysian-style cooking, which is my family's heritage."
The restaurant's interior was designed by Elisa Leung and Nathalie Koo of Cutler. The decor is bright and dynamic, with energetic ambiance reminiscent of the street hawkers from which the concept is derived.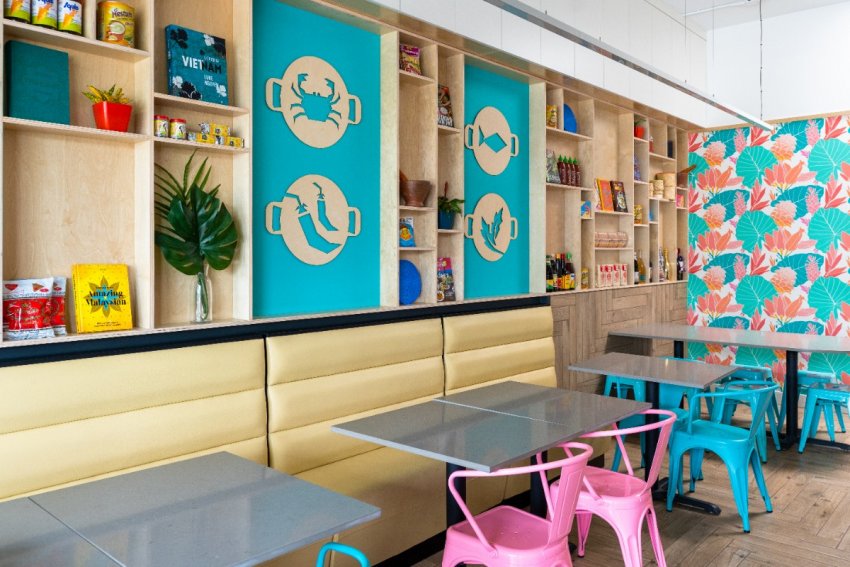 True to its namesake, Potluck will offer a range of family-style potlucks, such as whole braised and fried pork hock and dungeness crab in house-made tomato chili sauce, each served with a selection of accompaniments.
Also featured on the menu will be chef Cheung's famous fried chicken wings with salted duck egg or fish sauce caramel, pan-fried Malaysian flatbread with curry dipping sauce, and Mama Cheung's Laksa--a coconut curry noodle soup made with fish cake, prawns, chicken, puff tofu, and a boiled egg.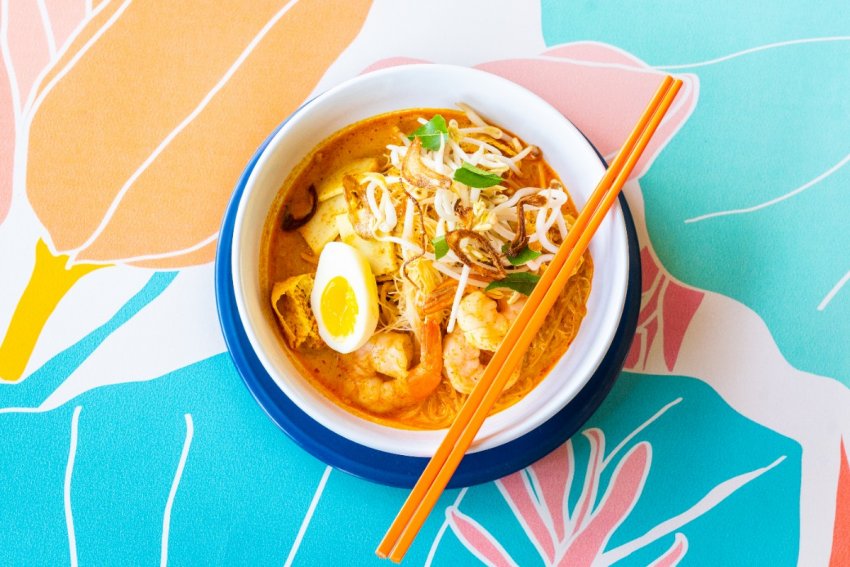 To celebrate the grand opening of Potluck, chef Cheung is offering a featured sandwich of salted egg yolk fried chicken, tamarind chili jam, and green mango slaw in a grilled milk bread from Fife Bakery.
Following its opening on July 15, Potluck Hawker Eatery will be open for dine-in and takeout weekly fromm Tuesday to Sunday.