This spring, Vancouver's Cambie Village will become home to a new restaurant concept from Longtail Kitchen chef Justin Cheung that pays homage to the vibrant and soulful culture of traditional Southeast Asian hawker street food markets.
Potluck Hawker Eatery will offer guests a taste of Cheung's family traditions with a rotating potluck-style menu of plentiful offerings like whole fried fish, chili Dungeness crab, and whole fried chicken along with a selection of the Vancouver chef's signature classics like his mom's famous laksa, fried chicken wings with salted egg yolk butter and curry leaf, and his fiery Filipino coconut and pork belly bicol express.
"I've always wanted to give Vancouver a place to experience the type of food I grew up with and thought it was finally the time to do so and took the leap of faith," explains Cheung. "I can't wait to also introduce guests to Potluck Hawker Eatery very soon."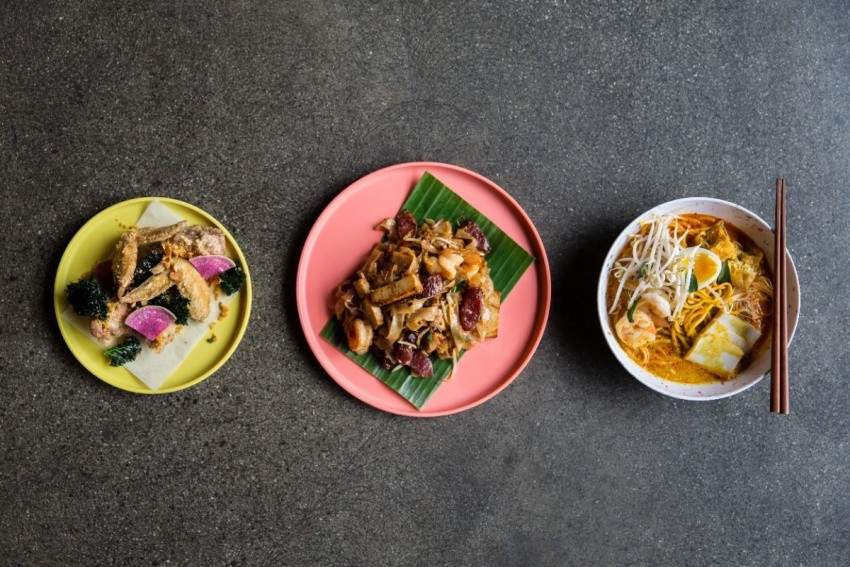 The 993-sq.ft., 35-seat restaurant draws inspiration from the ritual of potlucks, where families would spend an entire day cooking together and contributing to a communal dinner. Cheung says the potluck symbolizes a coming together of stomach-filling, soul-warming dishes.
"Growing up, I enjoyed my mom's Malaysian cooking and visiting my uncle's char kuay teow stall in Penang, so opening Potluck is a homecoming of sorts for me," adds Cheung. "There was nothing more important than eating together. When we talk about the most intimate and organic gatherings, it's always a potluck. Our dishes feature the bold, bright flavours rooted in the comfort dishes from Malaysia, Thailand, Singapore, Vietnam and Philippines."
More information regarding the menu is set to be revealed in the near future on Potluck Hawker Eatery's Instagram page.