After plenty of buzz last month for the inaugural Toronto Michelin Guide, the world famous dining recommendation source has officially arrived in Vancouver.
While there are a few establishments surprisingly left out Star-wise (L'abattoir anyone?), eight notable eateries have earned one Star, 12 others awarded with a Bib Gourmand ranking and 20 listed as "recommended" by Michelin Guide.
"Our teams of inspectors genuinely savored their dining experiences in Vancouver," said Gwendal Poullennec, international director of the Michelin Guides in tonight's announcement. "They were very impressed with the city's gastronomic dynamism. The selection—from Stars to Bib Gourmands to the Recommended spots—are all appealing in their own authentic DNA, and very diverse offers."
While not everyone may agree with how they are (or aren't) listed, and there definitely less Stars handed out than even I expected, based on my time spent dining in Vancouver over the years this guide overall is fairly comprehensive and definitely showcases the diversity of food that the dynamic city is regularly celebrated for.
Here are all of the restaurants recognized at some level in the first-ever Vancouver Michelin Guide:
One Michelin Star Vancouver restaurants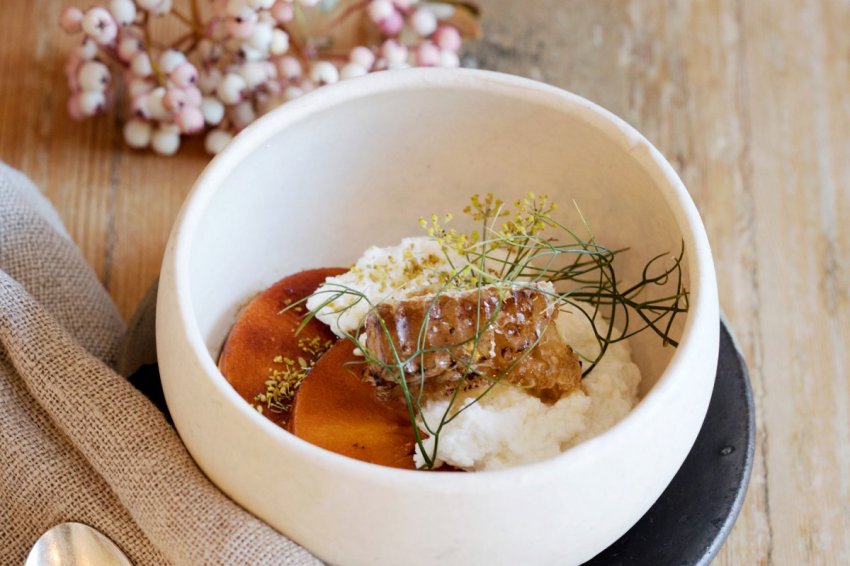 AnnaLena
Barbara
Burdock & Co (pictured above, photo by Janis Nicolay)
iDen & QuanJuDe Beijing Duck House
Kissa Tanto
Masayoshi
Published on Main
St. Lawrence
Bib Gourmand Vancouver restaurants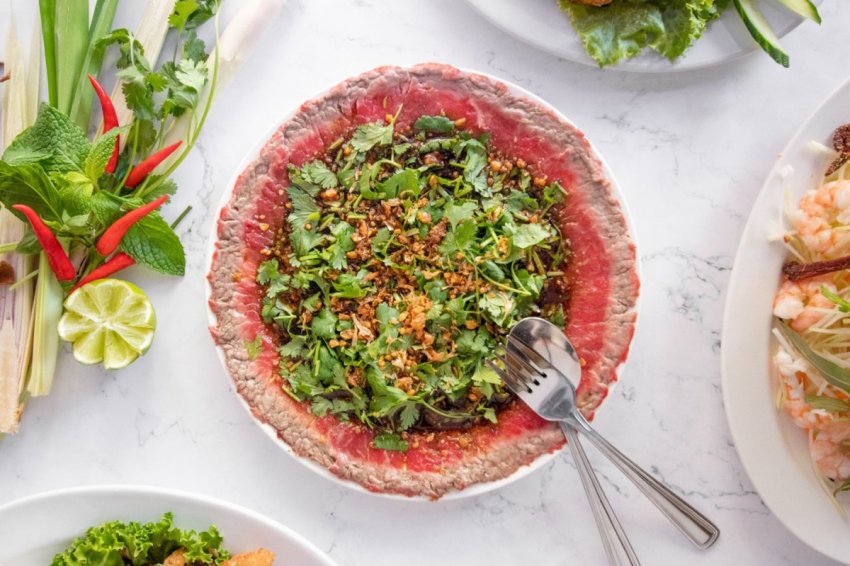 (Note: this is not a star rating. It is a designation which recognizes great food at a "good value" meaning places where people can have "two courses and a glass of wine or dessert for less than $60.")
Anh and Chi
Chupito
Fable Kitchen
Fiorino, Italian Street Food
Kin Kao Song
Little Bird Dim Sum + Craft Beer
Lunch Lady
Nightshade
Oca Pastificio
Phnom Penh (pictured above)
Say Mercy!
Vij's
Recommended Restaurants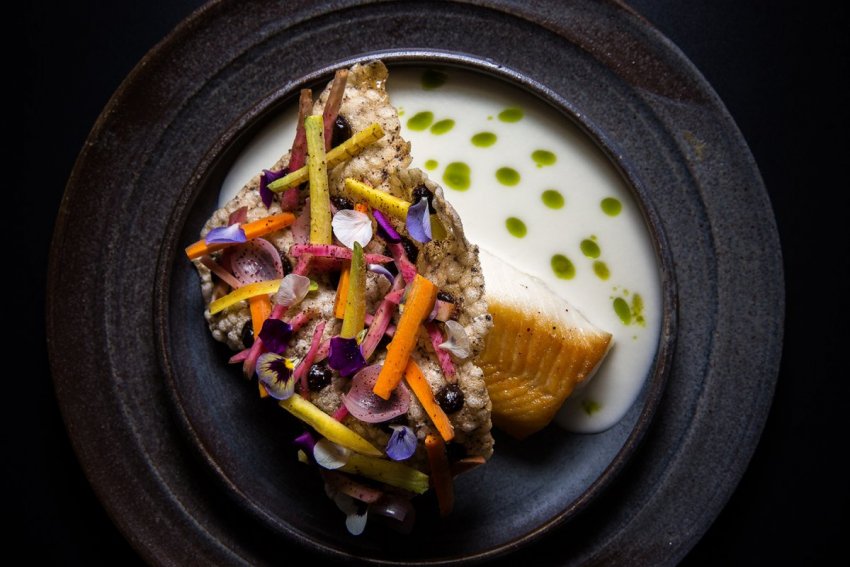 In addition to Michelin Stars and Bib Gourmand designations, the Michelin Guide has also put out a list of "Recommended" eateries.
¿CóMO? Taperia
acquafarina Italian
Arike
Ask for Luigi
bacaro
Bacchus
Bar Gobo
Bar Susu
Bonjour Vietnam
Botanist (pictured above)
Café Medina
Carlino
Chang'An
Chef's Choice Chinese Cuisine
Cioppino's
Delara
Dynasty Seafood
Elephant
Fanny Bay Oyster Bar
Hawksworth Restaurant
Homer St. Cafe
L'Abattoir
Lobby Lounge & RawBar
Maenam
Miku
Nammos Estiatorio
Neptune Palace Seafood Restaurant
New Mandarin Seafood Restaurant
Nightingale
Ophelía Mexican
Osteria Savio Volpe
per se Social Corner
PiDGiN
Riley's Fish & Steak
Sushi Bar Maumi
The Acorn
The Mackenzie Room
Torafuku
Ubuntu Canteen
Yuwa
Download the Michelin Guide app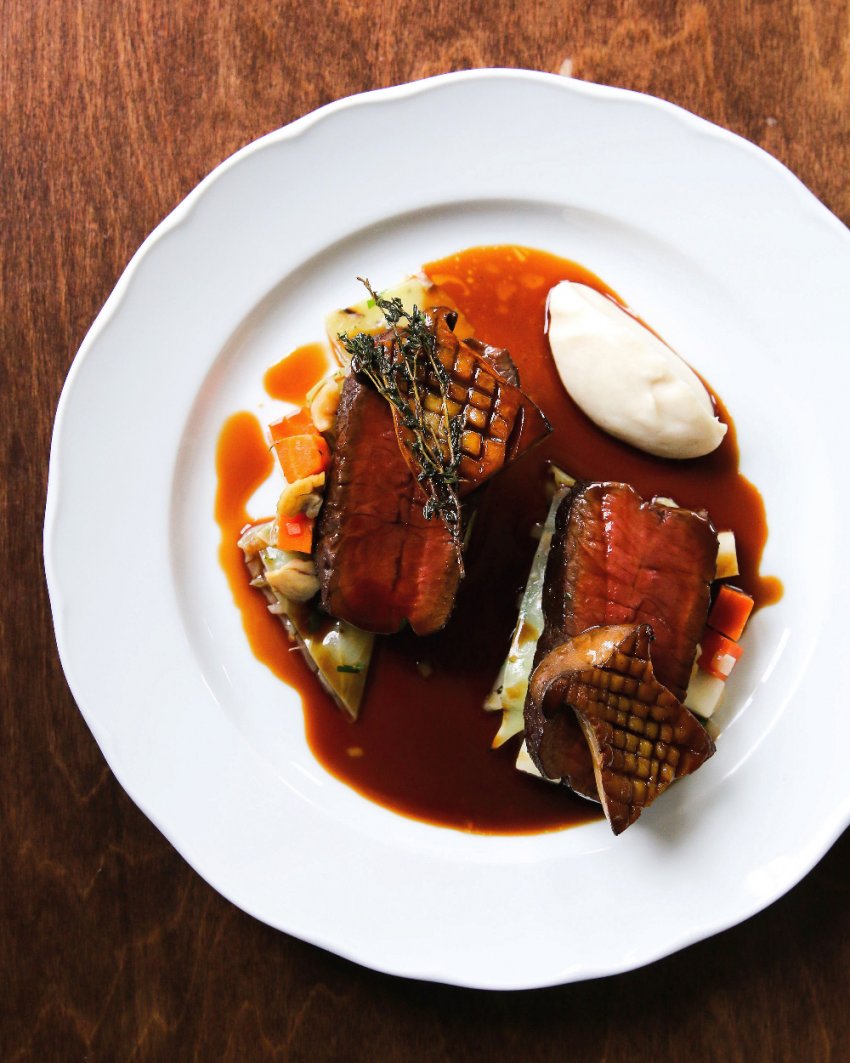 Stay up-to-date with all things Michelin Guide in Vancouver, Toronto and beyond Canada with their mobile app.