Aside from getting a good night's sleep to shake a three-hour time difference after returning to Calgary from Halifax, my favourite thing to do when I get home is throw a lobster boil dinner for friends.
For the past 5 years, the Bon Appétit one-pot clambake recipe has been my go-to for making a no-fail lobster boil dinner at home. I like to tweak the ingredients to make it my own, but it's a great guideline to start with as you source local ingredients.
Major cities like Vancouver, Calgary and Toronto offer a great variety of impeccably fresh seafood from seafood mongers and in quality grocery stores, but there is just something extra special about collecting the main components for this classic family-style dinner while you're exploring Nova Scotia.
Here's how you can bring back an extra special, local (and edible) piece of the East Coast home with you to share with hungry folks.
Ready-to-fly seafood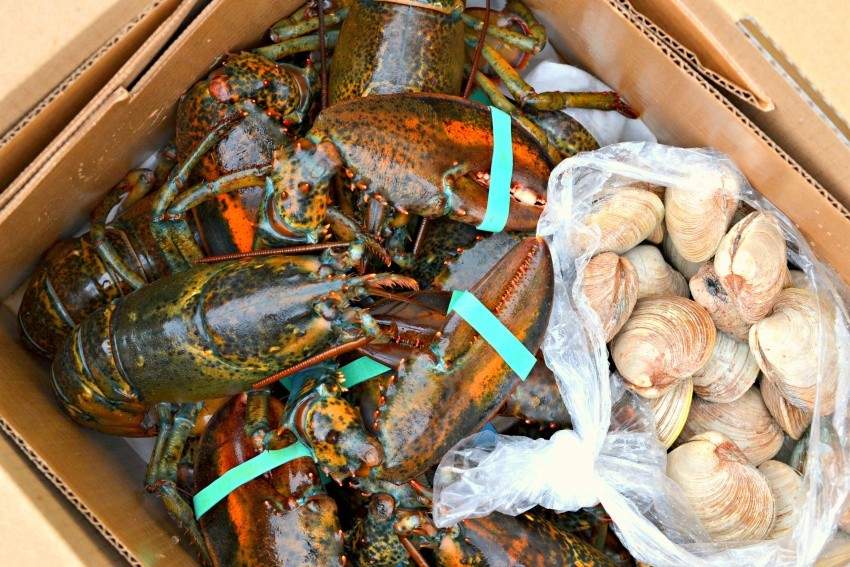 Now that it's become a tradition, it doesn't feel right flying out of Halifax without a box of fresh seafood in tow. If you've never flown with seafood before, it's a lot easier than you think (provided that you've checked the regulations of the country you're flying into). The two main seafood players in the city are Fisherman's Market and Clearwater Seafood. Both shops boast a large selection of fresh seafood from lobster (obviously) and squid to mussels and oysters.
Once you've picked out your seafood, tell the staff that you're planning to fly with your ocean bounty and they will box up the shellfish with bags of frozen vegetables (since ice or cold gel packs can't pass through security) to keep everything cool. These boxes are designed as a carry-on and will fit under your seat or on in the above luggage compartment.
If you don't have time to stop by either seafood shop, the Halifax Stanfield International Airport does house a small Clearwater Seafood location, but typically only offers fresh lobster. Go to the main locations to find fresh mussels and clams.
Nova Scotia Dulse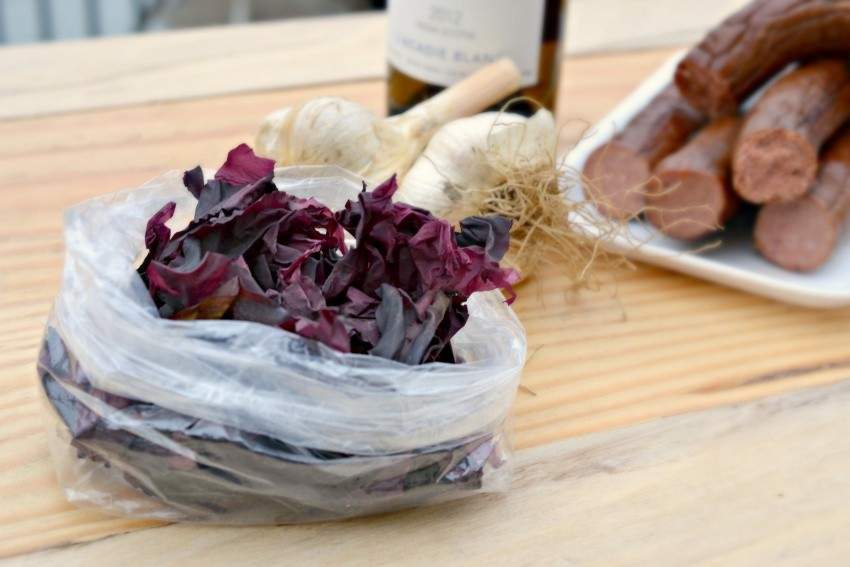 When you're out on the coast, a lot of people will use water straight from the ocean to boil up their seafood. Since carrying pails of water onboard isn't easy (or allowed) and dumping in a considerable amount of sea salt just doesn't quite make for the same briny taste, buy a bag of dulse. This salty, purple seaweed is readily available around Nova Scotia and when used in water, adds an unmistakable East Coast flavour (not to mention it's pretty healthy for you too).
Mermaid Fare is a boutique foraging company that specializes in sea vegetables. You can find its mixes of dried sea vegetables--including dulse from Bay of Fundy--online and at the Seaport Farmers' Market in downtown Halifax.
Brothers' Pepperoni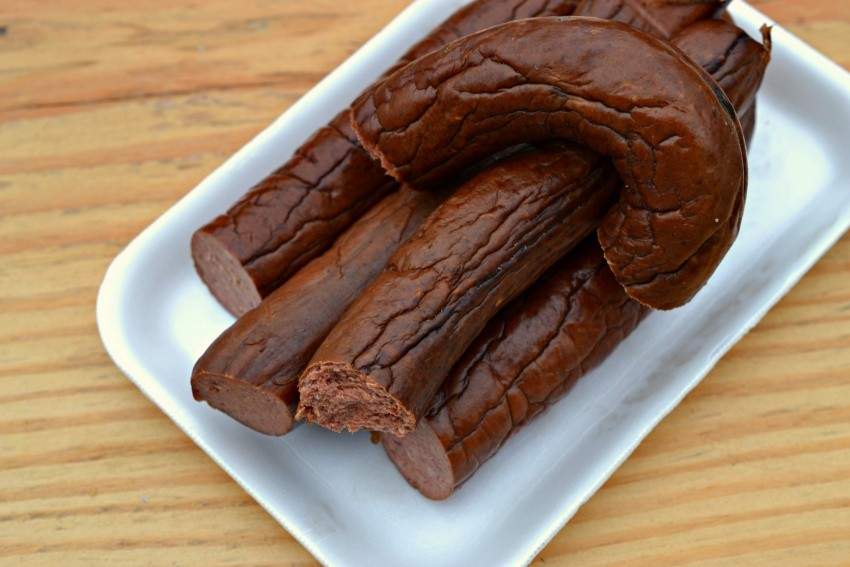 Most boil recipes will call for some sort of smoked sausage, be it Spanish chorizo, garlic-y kielbasa or otherwise. Being out on the coast, you'll quickly discover that Brothers' pepperoni is one of the most beloved meat products. Haligonians love this local meat producer's products almost as much as they love a good donair. Swing by Brothers Meats and Delicatessan on Agricola Street to find all sorts of prepared meats, from mild and hot pepperoni to donair. You'll need about a pound or two of this stuff for a lobster boil, so grab a variety.
While you're in the neighbourhood, make sure to also have a burger from Ace Burger Co. inside of Gus' Pub, a quick coffee at the hipster-slick Lion and Bright or a well-made cocktail at Agricola Street Brasserie. There's lots more to this street than the iconic meat shop!
L'Acadie blanc wine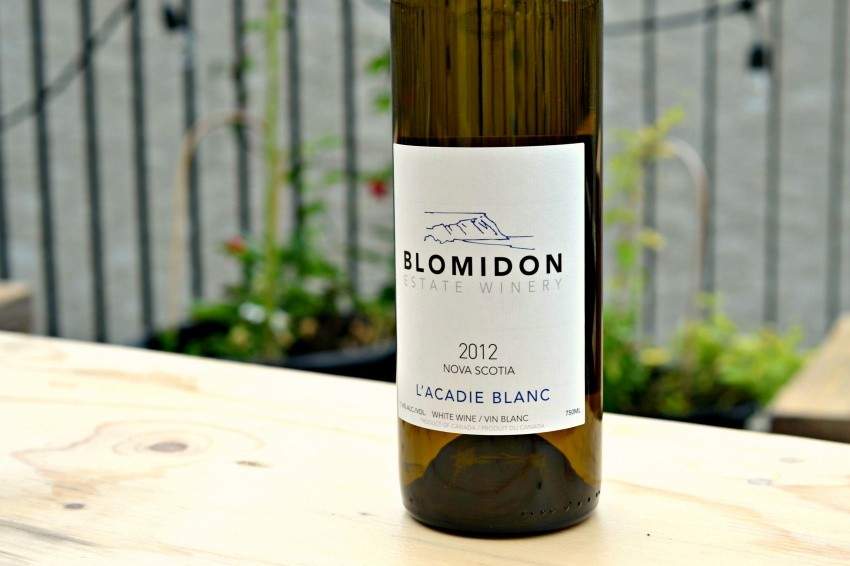 If you're somewhat of a wine nerd and the varietal L'Acadie blanc is unfamiliar to you, there's no need to be embarrassed. This hybrid grape was invented at the Vineland Research and Innovation Centre in Ontario's Niagara region and has only been around for about 60 years. It's a grape vine that is not very common in typical Canadian wine meccas, but it takes kindly to Nova Scotia's weather and soil, so you'll find bottles of it offered at most of the province's wineries.
Blomidon Estate Winery produces some lovely wines, including this dry, citrusy white. I work on the "if you wouldn't drink it, don't cook with it" principle, so finding a good L'Acadie blanc to use in the lobster boil makes all the difference.
Putting it all together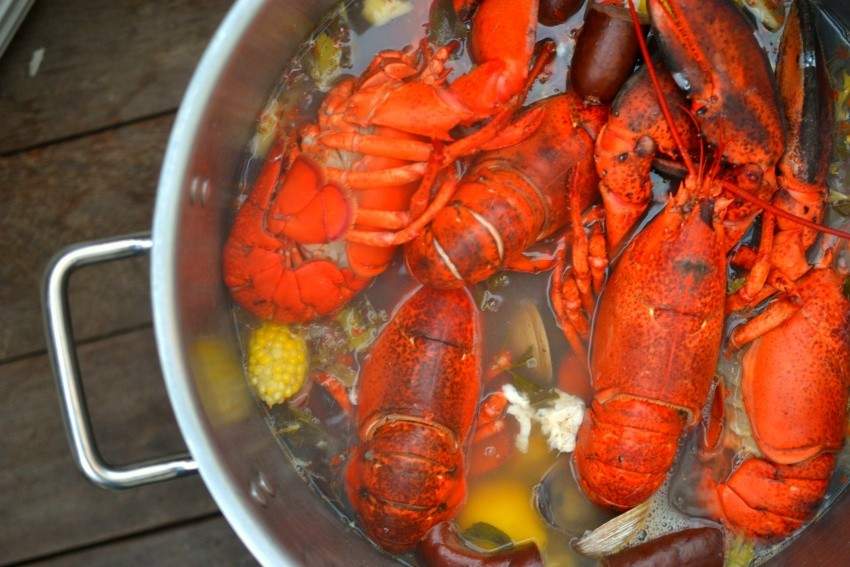 If you have a lot of extra suitcase space, you may make a point of checking out Halifax's beautiful Seaport Farmers' Market or the Wolfville Farmers' Market to pick up Nova Scotian-grown produce to complete the boil equation, but that sounds like a lot of heavy lifting. Once you're home with fresh seafood and all its accompaniments in hand, you can find potatoes, corn and herbs at your local market or quality grocer.
Anyway, here's the no-fail recipe from Bon Appétit for an East Coast-inspired lobster boil that you can enjoy with friends and family.