This week certainly may have started with plenty of chitchat about the film industry's most prestigious awards show on Monday morning, but by Wednesday, most folks with a penchant for culinary shifted focus to Canada's national top restaurant list announcement and maybe to Subway's soy shocker too.
From a bizarrely huge cheese heist taking place in Ontario to a famous Saskatoon restaurant closing its doors as well as regional and national restaurant awards, here are some of the more newsworthy Canadian food stories that happened lately.
Subway's chicken meat contains a shocking amount of soy
This story has made massive rounds by now, but here it is, just in case you missed the results of the interesting study that CBC Marketplace performed on fast food chain chicken last week. Scientists tested the DNA in chicken-titled products from chains like McDonald's, A&W and Subway. Most of the chains earned fairly high scores (close to 90 per cent chicken content on average); but after rounds of testing, Subway's "chicken" averaged about 50 per cent chicken meat and 50 per cent soy. Delicious!
You can read more about CBC Marketplace's exposé here and also read more here from Subway who (clearly) disagrees with the results.
Canada's 100 Best Restaurants list released for 2017
Cargo Food Market, a Calgary food truck park slated to open in the beginning of May
Calgary could see a Portland-inspired (not to be confused with Portlandia-inspired) food truck setup as early as May. Matthew Worona, the man behind the idea, has not yet finalized a location, but once established, the project will tentatively launch with eight vendors. If you want to stay in the know with what will be the Prairies' first official food truck park, you can sign up for email updates at cargoyyc.com.
Read more about Worona's Cargo Food Market in this Calgary Herald article.
The Warehouse Group continues cross-country domination with soon-to-be-opened Victoria location
Though it's been around for more than 15 years, Vancouver-based chain, The Warehouse Group (a dive bar-style establishment most well known for its "everything is $4.95" food menu) has grown expansively over the past five years or so. With locations in Vancouver, Whistler, Toronto, Quebec City, Montreal and Trois-Rivieres, it's adding a 16th spot to its roster in Victoria, B.C. this spring.
Read more about the group's upcoming Victoria location here.
A cheese heist of epic proportions in Ontario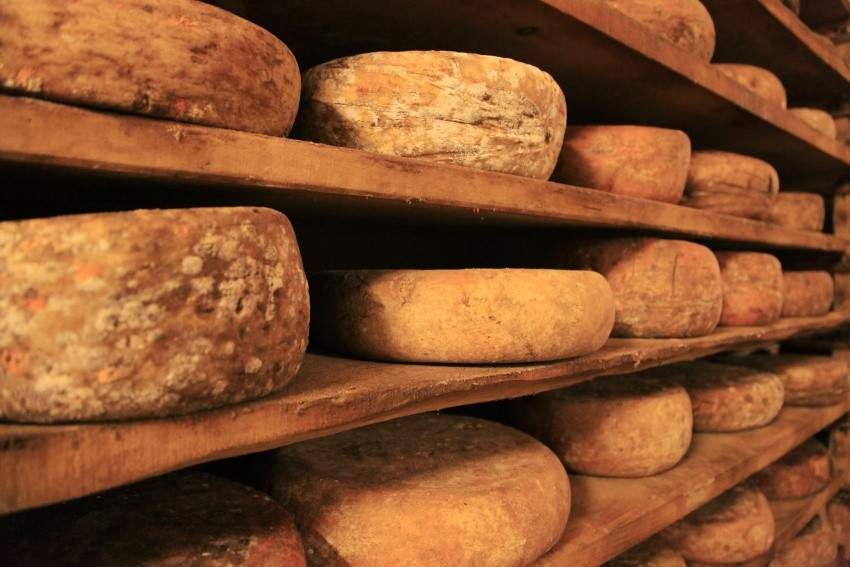 Alberta magazines release their annual Restaurant Awards issues
Making just as big of a splash as Canada's 100 Best Restaurants in the Alberta food scene this week were the Avenue magazine annual restaurant awards issues. Calgary's version of the magazine celebrated a variety of top-tier restaurants like Anju, Blink and Alloy in a collective top 10 list (i.e. they were not ranked in any order from one to 10), while Edmonton stuck with its standard layout, awarding Rge Rd with first place in the "best overall" category and Chartier as the best new restaurant.
See Avenue Calgary's complete awards list here and Edmonton's here.
Saskatoon institution, Mr. Rizo's closes its doors
As nice as it is to celebrate shiny and new restaurants in any Canadian city, it's always a little sad to hear of a classic dining destination retiring. Mr. Rizo's, an old school, but much-loved upscale Greek restaurant after being in business for almost 38 years. Many longtime Saskatoonians flocked to the restaurant in its final weekend (like cookbook author, Renee Kohlman as pictured above) for one, final nostalgic bite.
Rest in peace, Mr. Rizo's.
Read more about Mr. Rizo's bidding adieu to the Saskatoon food scene in this 650CKOM news story here.
Did we miss anything? Let us know about any other Canadian food story that fascinated you this week by commenting in the space below or filling out our Contact Us form.