Between the cookie baking and all the parties, prepping for the holidays has probably gotten you a bit behind on the world of news, especially food news. To keep you updated on all the happenings in the world of food, from what is sure to be a popular line of wine to junk food being on the menu of a Montreal hospital, heres your ICYMI for the week.
HBO Series, Game of Thrones launches a line of wine
One of the most popular shows on television, Game of Thrones, has just unveiled a lineup of wines made by California producer, Vintage Wine Estates. The line includes two red wines (a blend and a cabernet sauvignon) and one white (chardonnay). If the way fans' obsession about this series is any indication, these bottles will be flying off of the shelves, in preparation for the coming of winter.
You can find out more about the wines in this Conde Nast Traveller piece.
Winnipeg's frozen river restaurant, RAW: Almond unveils full line-up
Winnipeg's RAW: Almond --what is now one of the most well-known and uniquely Canadian food events in the country-- recently unveiled dates, participating chefs and proposed structure design for its 5th year on the ice. For people unfamiliar with the frozen river pop-up restaurant, the collaboration sees local and visiting chefs cooking together each evening for about three weeks offering up multi-course dinners in three seatings a night. Guest chefs for 2017 include Vancouver's Ned Bell, Calgary's Jamie Harling and Toronto's Scott Vivian.
For more information on dates and how to purchase tickets to this one-of-a-kind event, head here.
Canadians can expect higher grocery bills in 2017
What? You mean food prices aren't going down anytime soon? Not that it's surprising, but Canadians can expect to pay more for their groceries in 2017. Partially due to the still fledgling loonie, importing costs and other factors, food prices are forecasted to rise by as much as 5 per cent on average in the country. Sigh...
New distillery tax in Ontario has people up in arms
No one likes hearing the words "new tax", but sadly, that's what Ontario-based distillers heard when the province announced its new tax to be placed on all spirits made in Ontario. All craft distilleries are crying foul, saying this will stifle growth of the ever-advancing distillery scene. How hefty is this tax exactly? A 61.5 per cent tax on point-of-sale. Wow.
See Ontario distillery owners as well as MPs weigh in on the issue in this CBC News piece.
CBC Vancouver's food bank fundraiser celebrates 30 years and breaks fundraising record
Here's your feel-good story for the week. The 30th annual CBC Vancouver food bank fundraiser raised a record-breaking $780,347 this season, more than $100,000 over last year. That money will go a long way at a time of year when food banks are at their busiest.
Renovated food court at a Montreal hospital is causing a stir with unhealthy food offerings
Hospital cafeteria food is never really anything to write home about or really nutritious, but the new food court at Jewish General Hospital has apparently taken an especially terrible turn for the worse, offering up a long list of unhealthy foods following a renovation. Burgers, hotdogs and smoked meat sandwiches are on the menu while any sort of fresh fruit or vegetables, although technically available, are not easily visible.
John Deere debuts its electric tractor prototype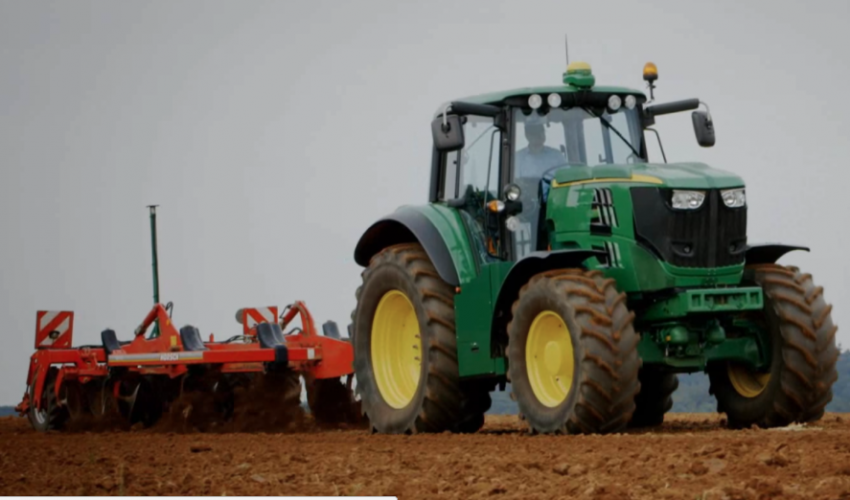 Though not a uniquely Canadian news story, but with the never-ending amount of farmland our country boasts, it was pretty cool to see this announcement from John Deere, North America's premier farm equipment manufacturer, about their first completely electric-powered tractor. Typically run with diesel engines, this electric version offers a (clearly) more environmentally-friendly way to operate on the farm. Cool!
Toronto's only vegetarian food bank celebrates 50,000th meal served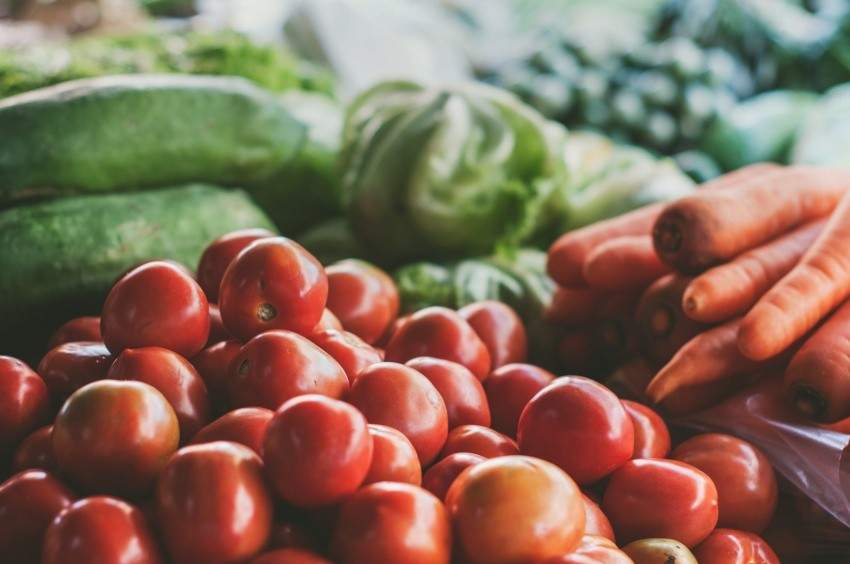 The fact that a fully vegetarian food bank exists in Toronto is cool enough in and of itself, but what's even better is how successful the bank has been since it launched in January 2015. The food bank offers a large array of fresh produce, fruit, tofu and even nut milks to their clientele. On December 5, the team celebrated serving their 50,000th meal. Cheers to this amazing initiative!
Read more about the vegetarian food bank's day-to-day operations in the CBC News story here.