A longtime staple of the Canadian restaurant scene, the Vancouver-based hospitality company JOEY Restaurants has been slowly expanding into the U.S. over the past few years with both its namesake eateries as well as its lively contemporary pub concept Local Public Eatery. Currently operating six JOEY locations in the Seattle and L.A. areas, the newest American location is set to open on Wednesday, July 28 in Houston.
JOEY Uptown is a whopping 10,000+ square-foot space (8,434 square foot interior and 1,854 square foot patio) located in The Galleria, a huge shopping and urban development complex that houses 400 stores. The design of the space itself boasts plenty of wood, textured concrete, brushed brass and leather, as well as plenty of greenery.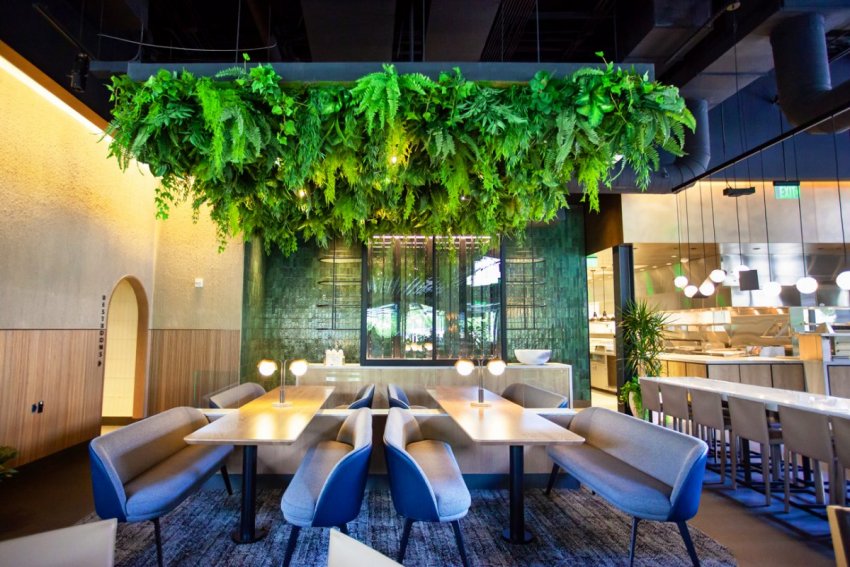 In particular, the living green "ceiling" appears especially striking. The space also features unique prints from Texas-based artist Jon Flaming as well as minimalist portraits by Julian Opie.
"We're thrilled to expand down South with the addition of JOEY Uptown to our collection of restaurants," says JOEY Restaurant Group president Layne Krienke. "Texas and JOEY hospitality go hand-in-hand, as we have both garnered a reputation for genuine warmth and care. We recognized Houston's passionate foodie scene and are honoured to be a part of this restaurant community."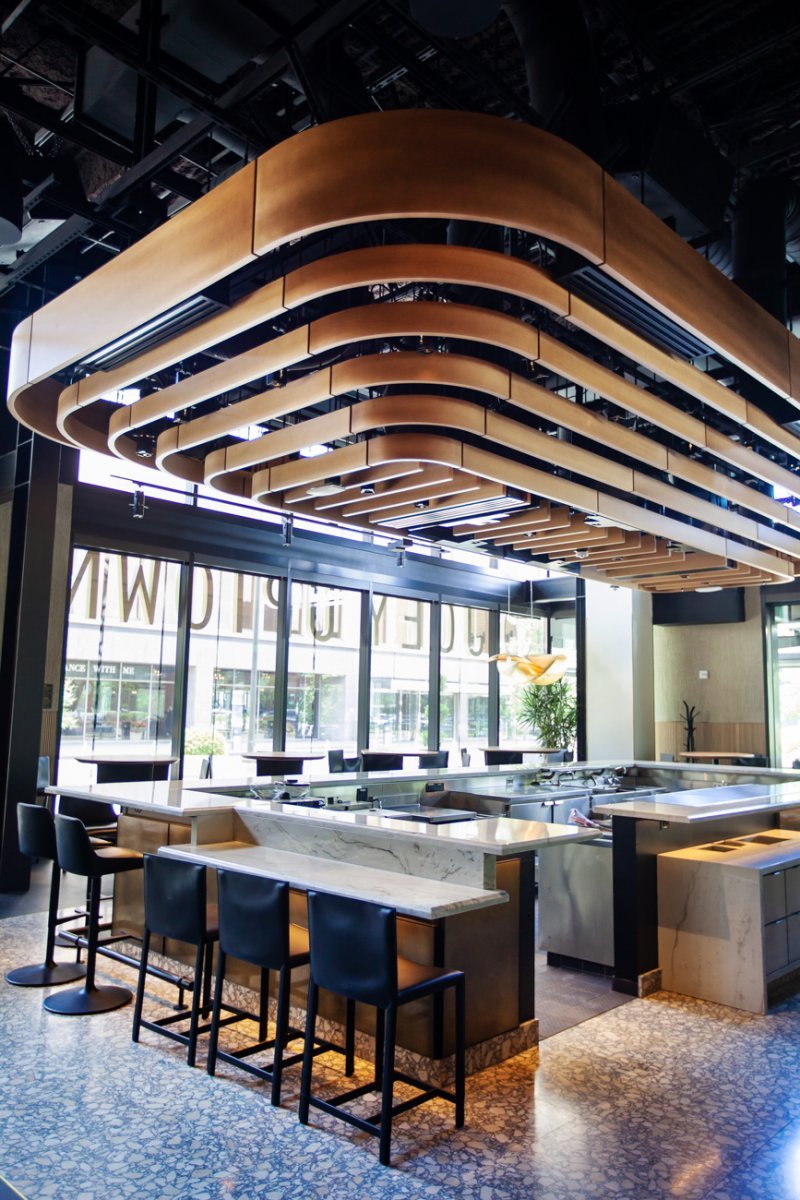 In Canada, the restaurant is known for signature menu items like its flame-seared salmon sushi and the Super Sonic Gin and Tonic–a slush-meets-high-ball concoction–and patrons of JOEY Uptown can expect to find them here too, in addition to dishes highlighting ingredients specific to the Houston area created by the group's culinary team headed up by executive chef Chris Mills and executive director of culinary Matthew Stowe.
JOEY Uptown opens on July 28, 2021 and will be open seven days a week for lunch and dinner.